TOWN COUNCIL FOR NOOBS: TOWN COUNCIL REGULAR MEETING (7/1/19). THE BIG ISSUE WAS AFFORDABLE HOUSING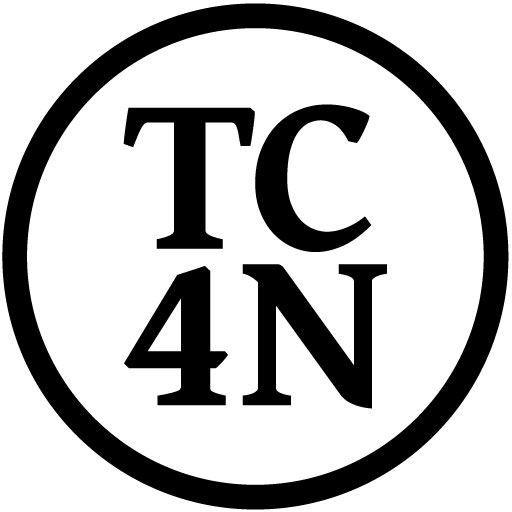 (Editor's Note: this column contains part two of Kaizen's column on campaign finance reform.)

Before I return to town elections, I want to salute the council for voting to approve borrowing $500,000 to help fund Valley CDC's affordable housing project. There was significant opposition to the project from neighbors, although other people supported it. The council did research of its own and gave both sides numerous opportunities to speak, documenting this process online. Of the two councilors representing District 3 where many of those opposing the project live, George Ryan voted in favor while Dorothy Pam abstained. All of the other councilors voted in favor of it except Shalini Bahl-Milne, who was absent.

At the previous regular meeting, the council voted against the local campaign finance bylaw proposed by Councilors Mandi Jo Hanneke and Evan Ross. Hanneke and Ross wanted to lower the limits set by the state that individuals and political action committees can donate to candidates by three-quarters, from $1000 and $500 respectively to $250 and $125.

My previous column surveyed the history of money in local politics but left hanging the question of how money has influenced our elections and if lowering these amounts makes sense. For those of you too impatient to read my (admittedly long) column, scroll down to the summary conclusions at the end.

Background

In general, campaign money is funneled through a number of legally-defined committees including ballot question committees, candidate's committees, and political action committees (PACs). By far the biggest amounts of money raised in town elections have been by the ballot question committees, which have been numerous in Amherst. As I previously reported, the two big committees on each side of the charter campaign raised about $25,000 each and the election was still a landslide victory in favor of the charter. It's illegal for campaign finance limits to be placed on Ballot Question Committees, so even if Amherst wanted to, there's little it could do.

Candidates running for local office can, and usually do, form their own candidate's committee, which receives and spends money on their behalf. Candidates must appoint a separate treasurer of this committee whose job is to account for all of the money received and spent on behalf of the candidate. These records are kept by the town and made available for public inspection. Candidates who do not form such a committee are still legally bound to report their finances in the same manner. Donations by individuals or other organizations to candidates and their committees can be legally limited. (In Massachusetts, corporations aren't allowed to give money to election campaigns, although unions and PACs can.)

Traditional PACs, like Amherst Forward, raise money in order to influence elections in favor of individual candidates or a slate of candidates. They can make contributions to candidates or their committees as well as independently spend money to support candidates. The amount of money a traditional PAC can donate directly to a candidate can also be legally limited. There have been two related PACs here in recent years, Amherst for Change and Amherst Forward, which were directly connected to intervening Ballot Question Committees as discussed in my previous column.

Super PACs emerged following the Supreme Court's 2010 Citizens United decision. They cannot give money directly to candidates but can raise and spend unlimited amounts of money on advertising or otherwise. As yet, there have been no Super PACs in Amherst.

The Numbers

I've begun a spreadsheet compiling the campaign contributions recorded on the town website, which I'm happy to share It's a huge job! So far, I've only had the time to add the at-large candidates in the 2018 council race. Email me if you can help get the rest of the available data into it. I could use your help. Here's what I've learned so far…

Regarding individual contributions to at-large candidates for council, the average amount raised in receipts and in-kind contributions was $3,542.63. The average amount spent was $1886.17.

Jim Pistrang raised the most money by far. Even without his missing (!) end-of-year report, he reported raising a total of $12,267.50, which is three times higher than the next closest candidates. Both Rob Kusner and Bob Greeney raised almost nothing. All three of these candidates lost.

Of the three candidates who won at-large seats, each raised and spent between about $2500 and $3500. Alisa Brewer raised and spent the most, paying for her campaign largely out of her own pocket. Andy Steinberg contributed a similar amount of money to his own campaign and Pistrang contributed even more to his. This money was generally loaned by candidates to their committee and repaid from remaining funds at the end of the election, although some was donated and not repaid.

Mandi Jo Hanneke won the most votes while spending the least amount of money and only contributed $200 to her own campaign. Most of her donations were in small amounts.

All three winners had broad name recognition in town—Brewer and Steinberg as long-standing members of the select board and other town bodies, and Hanneke as a drafter and public champion of the new charter, although Pistrang was also well known as the former town meeting moderator.

From this small sampling I draw the following conclusions: incumbents tend to win; money doesn't buy an election but not having enough loses one; and people in town really liked Hanneke who benefited from her years of hard work developing and promoting the new charter. She also had the advantage of the long standing support of various PACs and Ballot Question Committees as well as co-running with Nick Grabbe the blog A Better Amherst.

In-kind Contributions

In-kind contributions were one of the primary sticking points in the discussion surrounding the proposed bylaw. A number of councilors raised concerns about the services provided to a slate of candidates by Amherst Forward. In an email written before they had filed papers to officially be declared a PAC, co-chair of Amherst Forward Ginny Hamilton describes these services. She wrote that in the run-up to the preliminary election Amherst Forward had provided selected candidates with "training on financial reporting, contact lists to inform voter outreach, and tips for campaigning on a shoestring as well as a shared campaign calendar."

While Massachusetts General Law, Chapter 55, Section 1 defines contributions to a candidate as "money or anything of value" it also exempts "the rendering of services by speakers, editors, writers, poll watchers, poll checkers or others." The State Office of Campaign and Political Finance reads such exemptions very broadly in the interpretative bulletins it issues for guidance. In one, they exclude the development of websites by uncompensated volunteers working on behalf of candidates, such as the one I built for Cathy Schoen's campaign. The same bulletin also says that e-mail lists only need to be reported if they were given by an organization or individual normally compensated for assembling them. In these interpretations, Massachusetts hews closely to federal guidelines that bluntly state: "Volunteer activity is not reportable." In an email to me, Hanneke said that she was hesitant to propose a bylaw that would attempt to change the definition of in-kind contributions because it was likely to be in conflict with state law.

Amherst Forward only supported candidates who agreed with their policies as is made evident in a survey that they sent before the preliminary election asking candidates if they agreed to "densify downtown and village centers" and to the construction of the four big capital projects in town with emphasis on the new elementary school. Once they became a PAC, they gave $120.19 (some candidates reported $120.18) to ten candidates in in-kind contributions. While this is a small amount, eight of their candidates won, giving them a majority on the council and demonstrating the effectiveness of Amherst Forward's reported and un-reported support during the whole of the election season.

Summary Conclusions, or, What Can We Do?

We can't:
* legally limit contributions or the spending of ballot question committees;
* legally limit candidate's contributions to their own campaigns;
* make PACs illegal;
* easily re-write the state definition of in-kind contributions.

We can:
* lower the amount of campaign contributions as Hanneke and Ross have suggested in order to help limit undue influence, level the playing field, and push candidates to get out and meet with constituents in order to raise more small donations;
* make sure campaign contribution reporting is done correctly and honestly and is made available to and scrutinized by the town, press, and public in a timely fashion;
* find other ways to level the playing field in order to deal with in-kind contributions including: fundraising matches; giving all candidates email and phone lists of voters; giving them website support; pressuring the state to allow them to spend campaign money on childcare;
* discourage the undue influence and divisiveness of local PACs by speaking out against them and asking candidates to pledge not to take their support nor be on a slate.

On several occasions, Shalini-Bahl Milne has said with passion that while she accepted Amherst Forward's support, she still thinks and votes independently. So far, councilors have proven themselves willing to listen to the public and consider the issues on their own, avoiding group decision making and even supporting people and issues that might otherwise seem at odds with the interests of lobbying groups.

Nevertheless, I think it makes good sense to lower campaign finance limits in Amherst as well as doing everything we can to limit undue influence and level the playing field even if some of these cost the town money. I will return to what we can do when Ross brings back campaign finance reform for another hearing, which the Gazette reported that he intends to do. In the meantime, I'll continue to fill out my spreadsheet and report what I find!

(Thanks to Mandi Jo Hanneke for help with legal background on these issues.)