REPORT: PLANNING BOARD MEETING (10/2/19)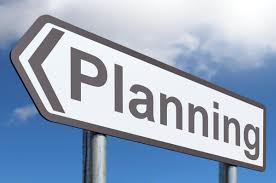 Present: Christine Gray-Mullen, (Chair), Jack Jemsek, Michael Birtwistle, Maria Chao, David Levenstein, and Janet McGowan. Absent: Pari Riahi. Staff: Christine Brestrup, (Planning Director) and Pamela Field-Sadler, (Administrative Assistant).
This meeting:
addressed the proposed affordable housing policy put forward by John Hornik, Chair of the Amherst Municipal Affordable Housing Trust and
Minutes
Minutes from the August 27 Planning Board (PB) meeting were discussed. PB member Janet McGowan noted that several items under the conditions section regarding Center East Commons, a proposed mixed use 16 unit development at 462 Main Street, were not mentioned at the meeting itself. Town Planning Director Christine Brestrup stated that the minutes are a record of the plans for the project, so that all aspects should be noted in the minutes, even if they were not explicitly discussed. They do provide background information that was included for the PB in the packets. A decision was made to mark these points in the minutes as "draft conditions", because the project has not received final approval. The minutes were approved unanimously.

Affordable Housing Plan
John Hornik presented his proposed Affordable Housing Plan which aims to produce 250 units of affordable housing over the next 5 years. He pointed out that enrollment at the University of Massachusetts has risen much faster than the provision of on-campus housing. This has made rents and housing prices increase to such a degree that they are unaffordable to low and even middle income residents. Despite several attempts at increasing affordable housing through the PB's Master Plan of 2010, and the Housing Production Plan of 2013 and the Comprehensive Housing Market Study of 2015, there is still a three to four year wait for affordable housing. Half of renters pay over 50 per cent of their income on housing. Even those with mobile housing vouchers have often not been able to find suitable housing in town, and many vouchers have expired without being used at all.
Hornik has presented his policy proposal to the Town Council and the Community Resources Committee. He plans to present it to the Finance Committee on October 23. And he plans to go before the Community Preservation Act Committee. He hopes that all relevant bodies will consider the policy as written and make suggestions as to how to best achieve the goals of increasing affordable housing . The goal is to formulate a policy passed by the Town Council by the end of the year.
Brestrup pointed out some of the recent gains in affordable housing with new units at Olympia Oaks, a duplex for first time homebuyers at Hawthorne Farm, 26 units at North Square, a home ownership duplex at the North Amherst Community Farm , 11 units at Aspen Heights and 4 units at Barry Roberts' Development on University Drive. This is still well below the 250 unit goal set in 2013. This matter will be discussed at a future PB meeting in November or December.

South East Street Court
South East Street Court was again discussed, with Mikhchi's engineer, Michael Liu and architect Roy Brown presenting a revised plan with 67 parking spaces for the 62 one bedroom units and two retail spaces. This is well below the two spaces per unit required by zoning. Mikhchi pointed out the improved drop off point for taxi and Uber riders, an indoor bicycle storage room for 20 bikes, and a proposed zip car, and regular bus service to downtown, at least during the school year. He also suggested renting 10 units without parking for a discounted price. He noted that Presidential and Crestview apartments only allow one parking space per unit.
McGowan pointed out that the zoning guidelines were there for a reason, and that living in Amherst mostly requires a car for jobs that are not easily reached by buses in the college off season and in inclement weather when bicycling is not possible. Gray-Mullen stated that with the 4 handicapped spaces, the 10 for visitors, and the 5 reserved for the retail space, there are really only 48 spaces for residents. Birtwistle suggested that Mikhchi rent the apartments and parking spaces separately, so that those who need two spaces can pay more and those who don't need any pay less. Everyone would have an assigned space. McGowan pointed out that this still does not comply with the zoning.

Brestrup stated that the project needed clearance from the fire department that the parking lot was large enough for fire trucks to get through. Several PB members wanted more specifics on parking enforcement, such as frequency of patrolling the lot and arrangements for towing wrongly parked vehicles.
In an impassioned statement, Mikhchi stated that he has been planning this project for 10 years. It was recently held up for 4 months with the determination of the fate of the catalpa tree on the property. Now the winter is approaching, and further delay in approval would mean construction could not be started this year. He pointed out that Amherst has a lack of buildable space and a lack of housing. He said that he is taking a chance that he will not be able to rent some apartments because of the lack of parking, but he is willing to take that chance. He then offered to reduce the number of apartments by four units and to enlarge the retail and bicycle storage spaces and put in a gym for residents.
Gray-Mullen pointed out that the original proposal in June 2018 had 47 units. Others expressed a willingness to allow less than two parking spaces per unit, but the project actually has less than one space per unit. Because of surrounding wetlands, the parking space cannot be expanded, and a whole new environmental survey would need to be done if the building configuration is altered. The building plan covers 70 per cent of the lot, the maximum allowed.
Improvements in the previously presented plan include, in addition to the bicycle storage room and drop off area, bronze tinted windows for privacy in first floor apartments, additional shrubbery around the building, enlarged entry lobbies, and two tons of brick for the façade.
In response to concerns of councilor Dorothy Pam who was in the audience, the architect Brown pointed out the green space on the west side of the building where outdoor furniture or a grill could be placed for socializing, the three handicapped accessible apartments, the energy efficiency of the appliances, the required insulation, the triple glazed windows and the mini-splits on the roof for heating and cooling. There are no affordable units because none are required.
The project needs the approval of 5 PB members to go forward. It will again be discussed at a special PB meeting set for October 17 at 7PM.
The next regular PB will be on Wednesday, October 16 at 7PM. At that meeting Amherst College's plans for their athletic fields on Northampton Road will be presented and a public hearing will be held. Also, the light poles at the Bank of America on College Street will again be discussed.