PUBLIC INVITED TO VIDEO CONFERENCE WITH JONES RENOVATION ARCHITECTS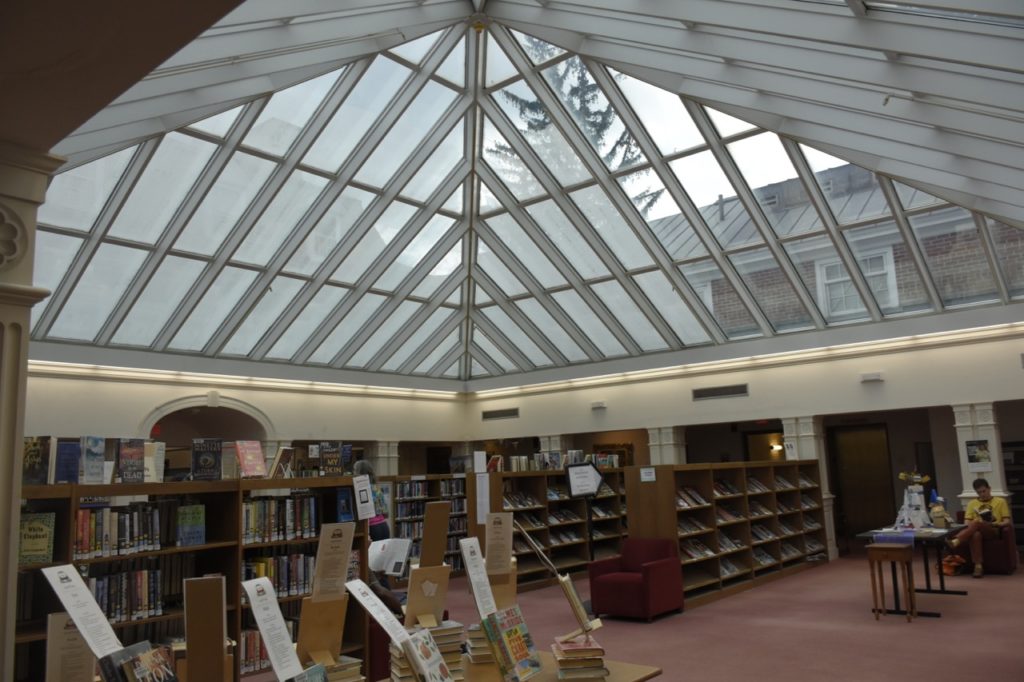 The Jones Library Feasibility and Design Committee has announced that the public may attend a live video conference call between Feingold Alexander Architects and the Committee on Tuesday, October 1st at 3:00 pm in the Woodbury Room. 

In order to receive a provisional construction grant of $13.8 million from the Massachusetts Board of Library Commissioners (MBLC) towards an over $35 million possible demolition/expansion project, the original plans must be re-designed  so to move the Large Meeting Room of over 2,200 sq. ft. from the first floor to the basement.  This has created a domino effect causing most of the original application designs to be completely re-done at a cost of $41,000 including a conceptual cost estimate.  

At this meeting, the Committee will discuss their goals for re-design with the architects including possible energy saving methods, which were not considered in the initial grant application, thereby making the jones ineligible for up to $450,000 in a Green Library Initiative grant. The Committee will also discuss historic preservation possibilities even though a Historic Structures Report on the library has not been completed and a 2017 Historic Preservation Restriction on the 1928 facade has not been officially registered. 
The agenda for the video conference call can be found here.