CLARITY SOUGHT ON PROCESS FOR DECIDING WHETHER TO MOVE 6TH GRADERS TO MIDDLE SCHOOL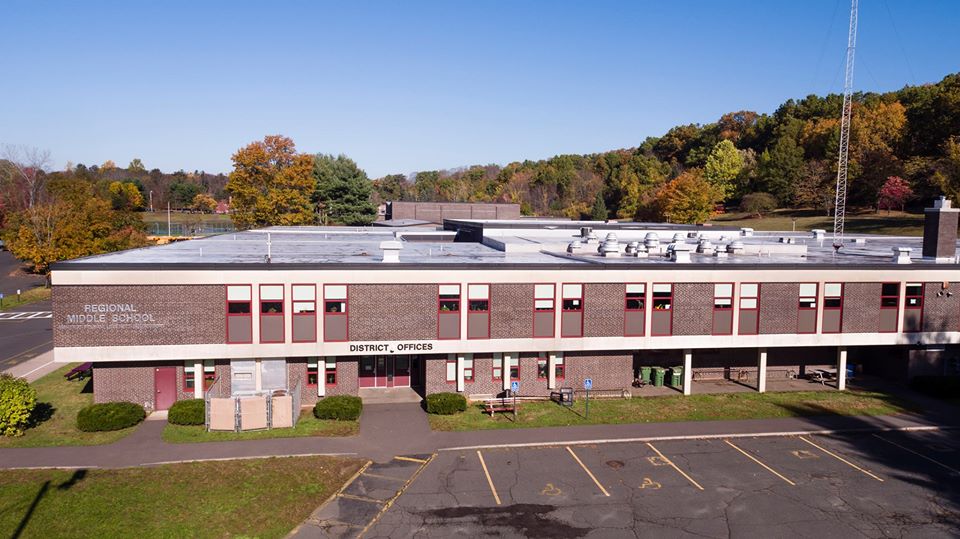 At their meeting on February 11, 2020, the Amherst Regional School Committee (RSC) received an update from Superintendent Michael Morris about the potential move of 6th graders to the regional Middle School. Chair Eric Nakajima asked Morris to provide more details on the proposed process and timeline that will determine whether Amherst, Pelham, Leverett, and/or Shutesbury will continue to educate their sixth graders in their respective elementary schools or whether those students would move to the Middle School.
The question of where to educate sixth graders has been raised in the past. However, the Superintendent's proposed option of a K-5 or K-6 Amherst elementary school building project with the Massachusetts School Building Authority has again brought this change in grade configuration to the fore. In order to meet the Superintendent's promised maximum enrollment of 600 students in a consolidated school, either Amherst 6th graders must move to the middle school and/or Crocker Farm must expand its enrollment. The study on the feasibility and cost for the latter is about to begin, with the assistance of designers TSKP (the same firm that was engaged on the Fort River Feasibility Study).
Last year, the Regional School District engaged JCJ architecture (the firm that worked on the Wildwood Building Project) to evaluate the regional buildings and determine whether there was room for approximately 200 6th graders in the Middle School (approximately 150 are from Amherst and 50 from the smaller towns). This building housed as many as 1000 students in the mid-90s as a Junior High School serving grades 7-9. Since it became a grade 7 and 8 middle school in 1997, enrollment has declined from around 700 to 400 students currently. The facilities study offered multiple options to include 6th graders ranging in cost from $0 (if they used existing under-used classrooms on the second floor) to approximately $20 million dollars (if they are to be separated from their 7th and 8th grade counterparts by renovating first floor spaces).
Having determined that the building could accommodate another grade, the District then formed the ARMS Grade Span Advisory Board (GSAB) in April 2019 to study whether this move was appropriate from an educational perspective. This group of community members and school staff has been meeting over the past ten months and is expected to present its findings to the RSC in March. According to Morris, their report has been delayed so they can hear the findings from a recent field trip of educators and a parent/guardian to JFK Middle School in Northampton, a school that underwent a similar transition from a grades 7-8 school to a grades 6-8 school in the 1990s, and has a student body comparable to that of Amherst in terms of enrollment and demographics.
In response to questions from School Committee members, Morris and Amherst School Committee member Allison McDonald – both of whom serve on the GSAB – attempted to explain the proposed timeline and process going forward. Morris said that after the GSAB's report is discussed at a RSC meeting this spring, there will be outreach to the community, stressing that they will seek qualitative data about the "interest, concerns and questions" people have about this potential grade reconfiguration, and would not include asking whether people do, or do not, support the potential grade reconfiguration. Based on the report and this initial feedback, the RSC would then vote on whether to explore the proposal further. If so, a new group consisting primarily of staff would convene this summer to produce a concrete plan of what a 6th-8th grade middle school would look like. A second round of outreach and feedback on this specific plan would be sought in the fall followed by a second vote of the RSC in early 2021, this time on whether to actually allow sixth graders to use the middle school.
Morris further clarified that this second vote by the RSC would only be a first step. If the RSC voted to allow the addition of 6th graders to the Middle School, each town's elementary school committee would then take up the issue and would have to vote on whether to maintain its kindergarten through 6th (K-6) grade model or change to a K-5 model and send its sixth graders to the middle school. Amherst would be able to move its sixth graders even if no other towns chose to do so (as long as the four towns could agree on the governance and finance implications), and moving Amherst's sixth graders would allow the proposed new elementary school's enrollment to stay below 600. If the RSC voted against allowing the addition of any sixth graders, the issue would not be pursued any further.
Amherst committee member Peter Demling expressed concern that the timeline was too long and suggested moving the final RSC vote to December of this year. Spitzer, also from Amherst, wondered about the type and execution of community feedback and asked whether focus groups or listening sessions were planned. Committee members from Pelham, Leverett, and Shutesbury posed several questions about the financial implications for member towns and whether their Town Meetings would need to take a vote on the change.
Morris said that the GSAB has not considered the budgetary and capital costs of the plan and indicated that this aspect would also be investigated over the summer. If all four town's wished to change to the 6-8 model, the Regional Assessment agreement would need to be altered, requiring the approval of Town Meetings and Town Council. If only a subset of town's wanted to send their 6th graders to the middle school, a rental agreement would need to be created to account for the change in use of the Middle School building and staffing.
Shutesbury representative Stephen Sullivan said that this topic has not come up at his town's elementary school committee meeting, but "unofficially, Shutesbury will not be sending its sixth graders down the hill, although I will be the first to open those doors to anyone who would want to send their sixth graders to the middle school." In the past, representatives from Leverett and Pelham have also offered opinions that were not supportive of changing their K-6 elementary models.
Chair Nakajima strongly urged Morris to more clearly map out the details of the process and decision making, including defining who are the stakeholders at each step and who should be involved in any future committees.