A FEW QUESTIONS FOR STEPHANIE SHONEKAN, ETHNOMUSICOLOGIST AND CHAIRPERSON OF THE W.E.B. DU BOIS DEPARTMENT OF AFRO-AMERICAN STUDIES AT UMASS.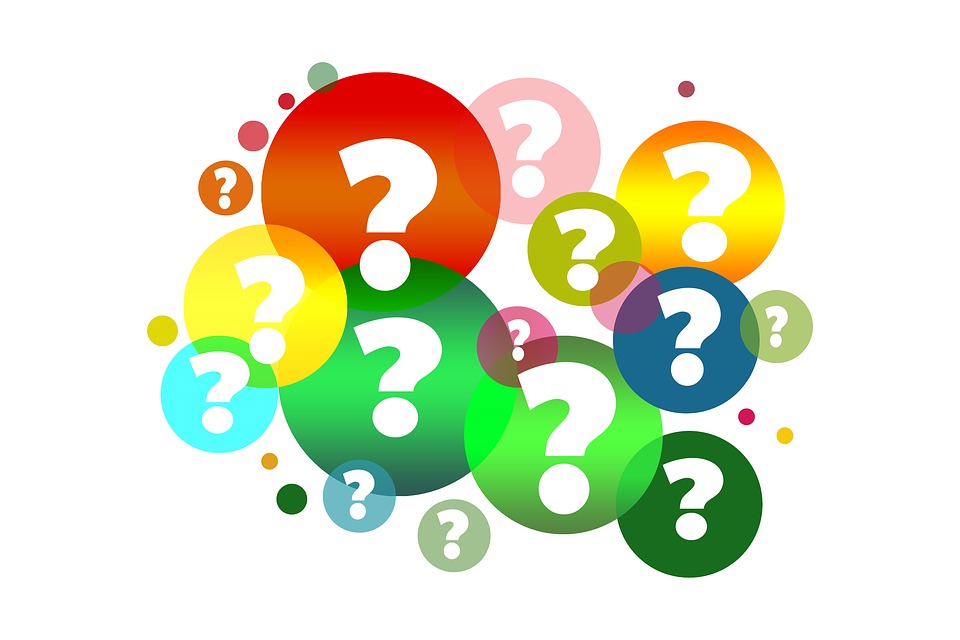 A Few Questions For…" is an occasional feature of The Indy, aimed at helping our readers get to know the folks who make things happen in our town. We'll be featuring members of town government and key town employees, along with civic leaders, activists, local educators, prominent volunteers, and residents who are not necessarily well-known.
Stephanie Shonekan came to Amherst in July 2018 after being named Chairperson of the W.E.B. Du Bois Department of Afro-American Studies at UMass, which is reputed to be one of the largest departments focusing on the history and culture of black people in the Americas and greater African Diaspora.
A well-known scholar of African and Africana studies, Stephanie earned her PhD in Ethnomusicology and Folklore from Indiana University (Bloomington), with a minor in African-American Studies. She served for many years on the faculty of Columbia College Chicago, and, later, of the University of Missouri, where she became Chairperson of the Department of Black Studies (and also served on the faculty of the School of Music).
To learn more about issues of race, color, privilege, and how music, politics, and history work together visit Stephanie's informative TedX talk at

We spoke at Stephanie's office in the New Africa House, UMass on March 6.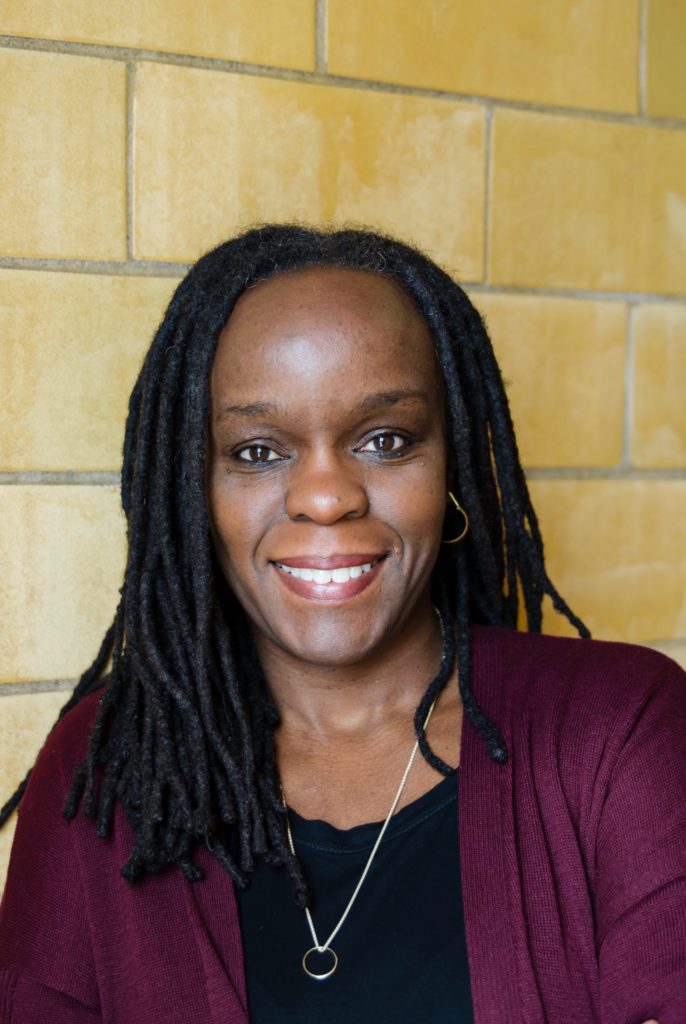 INDY: I know somewhat about you in terms of your professional history, the books, articles, and films you've authored, but not very much about your early years. Would you mind telling me something about your childhood?
SHONEKAN: I was born in Equatorial Guinea, which is a small country on the coast of West Africa. It was during the Biafran War. My father is Nigerian, my mother is Trinidadian, and she was evacuated from Nigeria with the other foreigners, other ex-patriots. That was in 1968—my first few years were in Trinidad. We stayed there throughout the war, and then we returned to Nigeria in about 1973, after the war, so my upbringing, most of my childhood, was in Nigeria and my first few years were in Trinidad.
Does your…tribal…ethnic…group…have meaning for you?
Yes, yes! One thing I like to emphasize about Africa, as a continent generally, is that there are so many, many different ethnic groups. We say that because the West usually has a one-dimensional gaze on the continent, everything is one. In Nigeria, we have very diverse groups. I am from the Ibgo group. The ethnic groups have different languages, different traditions, and very strong, distinct, long histories. They were complicated by the colonial project, which becomes another layer that does not dismantle the ethnic identities at all, it complicates them.
Thank you. And when did you come to the U.S.?
I came in 1996 to go to graduate school, a doctoral program at Indiana University in Bloomington, in folklore and ethnomusicology, with a minor in African-American studies. I came with my husband. Between then and 2003, when I got my degrees, we had three children and I got my PhD. Then I went to Columbia College in Chicago, which was amazing; it was in the heart of Chicago, and when you talk about race and ethnicity and immigration and so on in a class, students can walk out and see it right in front of them, racism and social justice and class issues, and it was a learning environment.
I'd like to ask you about language. What are currently the most respectful words we can use for what we used to call or write, well, in my own adulthood, negro, Negro, black, Black, African-American…What do you prefer and what do students prefer?
The students are divided. There are some people who prefer "Black," others prefer "African-American" because they feel that there are ways in which that signifies heritage. Then there are some who are saying, "Why do you still need to be hyphenated? We are Americans." It is a debate that continues. I think because of the context of the history of racism in this country, we are still at a point where people of color are still being oppressed, and these questions about how you identify continue. Also, the parents of a lot of our students at UMass-Amherst came from Haiti, Cape Verde, Jamaica, West Africa. It's a really interesting question for them to work through. A lot of them identify as "Haitian-Americans," some as "Afro-Latina." Notwithstanding, there is a nice umbrella of understanding of blackness. The black world is very wide and we are all very connected to our heritage.
What about "person of color," "brown person," and "African-Diaspora person"?
Well, "person of color' is a blanket term that's been adopted for people who are not white. However, I think it does become challenging when we consider the issue of anti-blackness—which still exists—under the general term "people of color"…when you think about colorism, skin tones, it becomes an issue. "Person of color" is a comfortable blanket term, but we need to think about distinct groups that live under that term.
In Amherst, there have been African-American people since the 18th century or earlier, generations of families. Do you sense that African-Americans today feel completely secure here, completely accepted as important people in the Amherst community, or do you sense that they feel like outsiders in a white town? In other words, what have you observed about racism here?
Well, most of the Black people I have come in contact with so far are students or faculty here, and many of them don't have deep roots in Amherst [or don't live in Amherst]. I hope to get out more, go back to the AME Zion church here, join a book group maybe, and get a better sense of the black presence in Amherst, what the groups in the community are and how they've developed. I do spend a lot of time with students! They are the people I come in contact with most often!
I often hear that Amherst is a racist place. What have you observed at this point?
We are planning our 50th anniversary of the department next October, and I'm sure I'll hear many stories about Amherst then. Having lived in the Midwest for a long, long time, I was not sure what to expect when I moved here. I think, from my observations and from what I've heard, Amherst is quite a—quote unquote—"liberal" space, and that means there is some measure of progressiveness.
But I think the scope of that does not always reach issues of race. I use the example of having a conversation with a lovely lady, a nice white woman, last year. It was the week of the Kavanaugh hearings, and we were talking about it. That same week, we'd been having a big upheaval on campus because of a racial incident, a very important incident that really rocked a number of black students. She wanted to talk about the Kavanaugh hearings, about "me-too," and I wanted to talk about that, too. And I also wanted to talk about what was happening on campus, the "n" word being used. Well, she was very interested in the me-too issue, but not in the Black Lives Matter issue. I use that as a way of signifying the problem, with this kind of community, in being aware.
There is an earnestness about social justice, but only in certain ways. If you don't face racism yourself, if you don't see it yourself, if you don't have a friend who tells you about it, you are not going to know. You can know, if you want to, but if there's no urgency, you don't necessarily [learn or understand very much about racism].
I went to give a talk at the League of Women Voters in Worcester last week. It was lovely, the audience was so engaged, and I really enjoyed it. We talked about music, Nina Simone, and so on. One lady came up to me and said that until a few years ago she had never thought about, never noticed, race or racism. It struck me, when she said that. I get it—if you don't confront it, if you don't have a friend who has to confront it, if there's no urgency, you are not going to know. You can listen to Nina Simone and love her voice and love her performance, but maybe you could also get underneath the voice and the lyrics, get under the pain in her voice, the depth behind it, the range of emotion. And is it still relevant? I compare "I Wish I Knew How It Would Feel To Be Free," a Billy Taylor song performed by Nina Simone, and later versions that were whitened, sanitized. The sense of protest and what was [intentionally] left unsaid about being a black woman in the 1960s were absent, key phrases were changed or deleted.
Does the music department relate music to African-American history and culture?

No. But we will! Next semester I'll be teaching "Soul and Country Music, and the USA," which explores how those two genres are significant cultural manifestations of race, and religion, politics, gender issues here. How much more literal can we get than soul music and country music, as a way of thinking about race and identity here?.
It's based on a class I taught in Chicago and Missouri that was a great way to bring students from different places and interests together. Some of them came because they loved country music, but had never considered soul music, some of them loved soul music but had never considered country music. The class is partially about people like Loretta Lynn and Aretha Franklin, who have very parallel stories of love and issues with men, and children—having children at a very young age and yet rising above that to create careers and paths for themselves as really powerful women.
We can get to the heart of these issues very well, cut through the jargon, cut through the—well, I love textbooks, but we can cut through the textbooks as well—and go straight to the musical expression, and come to some epiphanies. About how Johnny Cash and James Brown, for example, both had politics, both worked with religious leaders—Johnny Cash with Billy Graham, James Brown with C.L. Franklin…and think about the platforms they share and the divergences in their cultural histories.
What about student activism in Amherst today, on and off campus? UMass has been known as a hotbed of Black activism, Black arts and culture, with people like Yusef Lateef, Archie Shepp, Avery Sharpe, John Bracy, Ingrid Askew, more recently Amilcar Shabazz, I could go on and on…. How do you think UMass supports, or discourages, activism now?
There was a strong movement in Missouri, when I was the head of black studies there, and I had a chance to really think about whether we, as a department, as faculty, should be involved…
I think students need to know that they're seen and heard. We would not be here in this building, if it wasn't for students who raised the issue in the 1960s. The field of African and Africana studies is here because of students who were thoughtful, intentional, assertive about the need to bring Black history, literature, music, politics into the curriculum in a significant way. So why would we turn away when students raise issues again now?
I'm always grateful for students who have been in classes, who have been mindful of history, of people like Frederick Douglass, W.E.B. Du Bois, Sojourner Truth right down the road in Florence. When they consider those moments in American history, and how we have not come as far as those folks had dreamt, that dream is still deferred, you can't but admire these students for trying to make the world a better place for all of us. 
When I came here, I saw that there is a great group of students, Black students and allies. Their finger is on the pulse—they're enthusiastic, they study and know history, they are becoming grounded, critical thinkers. As long as they are thinking, and applying that critical thinking to issues that come up, as long as they bring history into 2020—"Hey, are we still having the 'n' word written on the wall of a dorm? That's NOT acceptable, we need to do something about that"—they need to be heard. When they're in a class by themselves and are being singled out as the one black person in that one class, we need to figure out how to change it, how to attract more students of color, more black students, figure out how we can make that environment more conducive to learning.
Student activism is an important part of the university experience, not just for [activist students] but for other students, who learn so much from watching and seeing issues being raised thoughtfully. I'm really encouraged here.
One of the classes I teach is Race and the American Story, which is in-person and through a website (https://www.raceandtheamericanstory.org/ ). Students from all over the country have conversations about things like the meaning of the Declaration of Independence, the intentions of the founders of this country. Think of Thomas Jefferson encouraging freedom but wanting freed slaves to go back to Africa. What kind of freedom is that?
It's a long answer to your question about the energy of activism on campus here. I can only speak to students I come into contact with, and they are really engaged and turned on by their classes, and what they are learning is highly relevant to current issues, healthcare, incarceration, race…Black Lives Matter, the need to continue that kind of push.
I should let you get back to your work. Thank you for this interview, Stephanie. It's been a pleasure to talk to you and I've learned so much.
Links and other information:
Ted Talk by Stephanie Shonekan
W.E.B. DuBois Department of Afircan American Studies
Stephanie Shonekan's listening list
Part 1: 1900s–1950s BLUES/AMERICANA
1. Ma Rainey, "Booze and Blues" (1925)
2. Bessie Smith, "St. Louis Blues" (1925)
3. Louis Armstrong, "Black and Blue" (1929)
4. Leadbelly, "The Bourgeois Blues" (1937)
Part 2: 1930s–1960s JAZZ
5. Duke Ellington,, "Black and Tan Fantasy" (1927)
6. Billie Holliday, "Strange Fruit" (1939)
7. Miles Davis, "So What" (1959)
8. Max Roach, "Triptych" (1960)
9. John Coltraine, "Love Supreme" (1975)
10. Mary Lou Williams, "Lamb of God" (1975)
Part 3: 1950s–1980s SOUL/FUNK/RHYTHM & BLUES
11. Nina Simone, "Four Women" (1966)
12. Aretha Franklin, "RESPECT" (1967)
13. Curtis Mayfield, "This is My Country" (1968)
14. Marvin Gaye, "What's Going On" (1971)
15. Staple Singers, "Respect Yourself" (1971)
16. Sun Ra, "Space is the Place" (1974)
17. Stevie Wonder, https://www.youtube.com/watch?v=014ayxah1Qo
"Love's in Need of Love Today" (1976)
18. George Clinton/Funkadelic, "One Nation Under a Groover" (1978)
JAMES BROWN, ALBUM
1980s–2000s HIP HOP
19. Last Poets, "When the Revolution Comes" (1970)
20. Gil Scott Heron, "The Revolution Will Not be Televised" (1970)
21. Salt-N-Pepa, "Push It" (1986)
22. NWA, "F*** the Police" (1988)
23. Public Enemy, "Fight the Power" (1990)
24. Queen Latifah, "UNITY" (1993)
LAURYN HILL ALBUM
25. Kendrick Lamar, "Alright" (2015)
26. Chance the Rapper, "How Great is Our God" (2016)
27. Beyonce, "Sandcastles" (2016)
28. Janelle Monae, "Django Jane" (2018)
PART 5: AFRICA AND THE DIASPORA
29. Fela Anikulap Kuti, "Beasts of No Nation" (1989)
30. Bob Marley, "Redemption Song" (1980)
31. Celia Cruz, "La Negra Tiene Tumbao" (2001)
32. Miriam Makeba "Pata Pata" (1967)