FACING GRIM FORECAST, TOWN EXTENDS DEADLINES TO SET FY 2021 BUDGET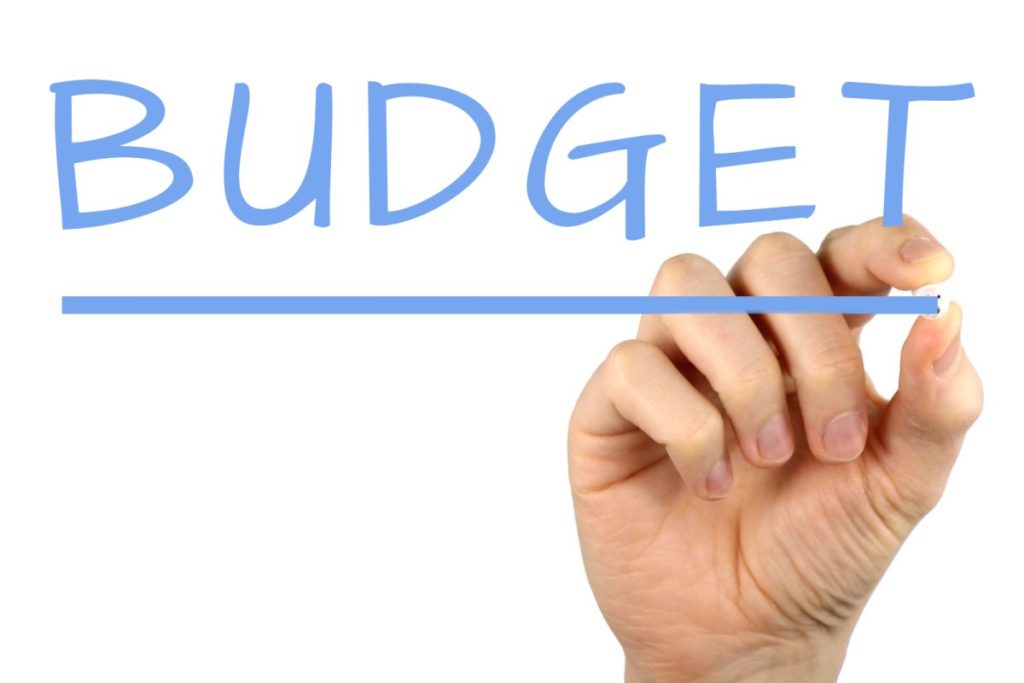 REPORT ON THE FINANCE COMMITTEE MEETING OF 4/23/20

Amherst's Finance Committee met virtually on Thursday April 23. The meeting was held via Zoom webcast and was recorded for possible future rebroadcast. The Town is recording all virtual meetings but has not yet indicated where the recordings are being archived or which will be made available to the public at a future date. The recording of this meeting can be viewed on Amherst Media.
The meeting was called to order at 3PM by Chair Andy Steinberg. Present were Voting Members Steinberg Chair, (at large), Pat DeAngelis (joined at 3:45) (District 2), Lynn Griesemer (District 2), Dorothy Pam (District 3), and Cathy Schoen (District 1). Resident Non-voting members attending were: Robert Hegner, Sharon Povinelli, MaryLou Theilman. Guests: Paul Bockelman (Town Manager), Sonia Aldrich (Comptroller, Acting Finance Director).
The 2021 Budget Process
The main item on the agenda was how the budget process will move forward and how it will differ from the process used last year. Bockelman emphasized that the town had been ahead of schedule on preparing the new budget but the COVID-19 emergency has changed everything and that the people doing the planning now needed to start over to accommodate the new circumstances.
Bockelman began with a Powerpoint presentation that he had given that morning to the Budget Coordinating Group (BCG). The BCG is a standing committee that has periodic discussions in advance of each year's budget preparation. The BCG is not a policy making body but rather makes recommendations to the Town, in particular to the Finance Committee, and also disseminates budget information to the public. Bockelman emphasized that the BCG works by consensus and does not take votes. A description of its mission can be found here. Members of the BCG include Bockelman, School Superintendent Michael Morris, Library Director Sharon Sharry, Town Councilors Griesemer, Mandi Jo Hanneke, Steinberg, and Schoen, School Committee Members Allison McDonald and Kerry Spitzer and Library Trustees Robert Pam and Chris Hoffman. Bockelman can appoint additional members to the BCG as he deems necessary.

The BCG is currently focusing on preparing a one-month budget to get the town through July(the first month of FY 2021) and preparing the remainder of the FY 2021 budget. The challenges in doing this are formidable. Town Comptroller and Acting Finance Director Sonia Aldrich reported that town collections are likely to be down in the 4th quarter of this fiscal year and into the second quarter of the next fiscal year. Meals and lodging taxes have declined considerably since the campuses have emptied out and since restaurants have been limited to take-out service. Revenues from enterprise funds are expected to be less than normal. For example, parking revenue is down substantially as is revenue from water and sewer funds. Ambulance call volume is down about 50% since students moved out and this consequently results in less revenue in the Ambulance Fund. Expenditures by the Town for Personal Protective Equipment for first responders is substantially up and there have been new public health expenditures as well. Bockleman said that almost 20% of Town revenue comes from State aid so the town is highly dependent on what the State does. Unfortunately, the state has no idea of what next year's revenues will look like or when they will know. Because the municipal budget depends on state aid as a major source of funding, Bockelman said Amherst, like most cities and towns across Massachusetts, may be facing a significant reduction in revenues.
Bockelman reported that Amherst is likely looking at a deficit for the current fiscal year but that spending is down from what would be typical in a normal year so there will be some offset. Bockelman said "we should be okay for 2020."
What Will The 2021 Budget Look Like?
Bockelman reported that there are really no good-looking scenarios for 2021. He described the three possible scenarios for next year as "bad, worse, and worst."
He proposed a new schedule for developing the budget that would include coming up with a proposed one month budget (for July 2020) by June 1 to be voted on by Town Council on June 29. The Town Manager would have until June 29 to present the budget for the remainder of FY 2021 for a vote on July 20.
Bockelman noted that revenues would likely be worse if the campuses do not reopen in the fall, which could cut revenue from room and meals taxes in half. Bockelman noted that it's hard to plan when so much is up in the air and when the state is unable to provide any indication of what state aid will look like or when such information will be available. Bockelman said that the BCG will "play with different scenarios and see what they can come up with".
Capital Planning With a Budget Shortfall
At the BCG meeting earlier in the day, Schoen asked whether capital expenditures beyond the Town's current debt obligations of some $1.4 million would be possible. Bockelman responded said he and staff would be evaluating project to determine those that they "absolutely have to do." Steinberg indicated that the 10% of tax revenue that has been set aside for capital will likely be reduced in order to meet the needs of the operating budget and noted that reserves, in the form of Free Cash and Stabilization Funds, may also be used.
Bockelman reminded the Committee that the State is in the same situation as the town. "They don't know what's ahead and are leaning toward a very conservative outlook. We're likely not going to know much from the State so we're just going to have to make our best judgement and best guess," he said.

Pam argued that we can't scrimp on education, and that includes summer programs. She noted that COVID-19 has exacerbated needs and disparities in education and that addressing those needs ought to be a priority. "We need to be thinking right now about the kinds of programs we can provide, even if they need to be done remotely,"she said.
The Finance Committee voted unanimously to accept the new budget process dates proposed by the Town Manager.
Schoen requested that Bockelman look at unspent funds from previous years to see if any funds can be freed up.
Resident Non-Voting Members
The meeting concluded with a discussion of the future of resident non-voting members on the Finance Committee.

The Governance, Organization and Legislation Committee of the Council (GOL) wants to move forward with posting a position opening up for a non-voting member on the Finance Committee when Mary Lou Theilman's term expires at the end of this appointment year. Theilman is eligible to reapply for appointment and GOL, the new appointing authority, is obliged to post the opening. GOL would like to move forward with posting but is seeking input from the Finance Committee. GOL nominates resident non-voting members who must then be approved by the full Council. The Council President appoints the voting members.

Steinberg pointed out that since the Finance Committee is the only standing committee of Council that has outside (non-council) members, that they should give feedback to the GOL before GOL makes a decision to move forward with posting. Steinberg reminded the Committee that it is not obligated by the Town Charter to have non-voting members but it can choose to do so. Greisemer reported that all of the Finance Committee members who also sit on GOL thought that the current set-up is working very well; nonetheless, GOL wanted to offer the Finance Committee the chance to weigh in before moving forward. Griesemer added that the non-voting members bring valuable expertise from the community. Theilman said that for her, serving as a non-voting member was a positive experience and she encouraged the Finance committee to continue with the current arrangement. Steinberg, who had at one time been critical of appointing non-voting members, said that the Committee's non-voting members had raised important questions that the voting members didn't think to ask and that they bring important outside perspectives into the council process. Griesemer moved that the Finance Committee continue to appoint resident non-voting members, continuing with the process that had been established this year and that motion passed unanimously.
The meeting adjourned at 4:45 PM.