OPINION: CAUTION URGED ABOUT PROPOSED DOWNTOWN ZONING CHANGES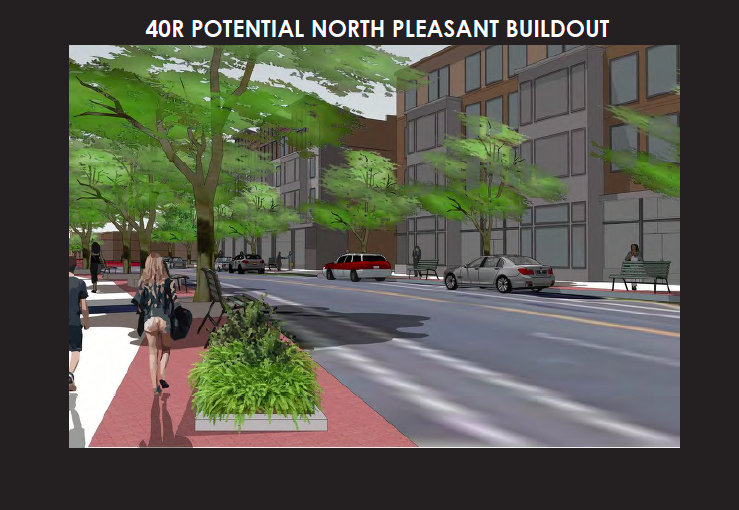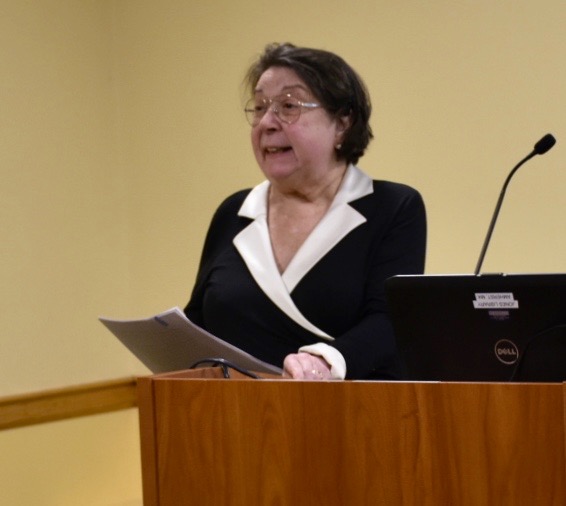 I am writing to urge Indy readers to prepare NOW to understand the implications of the new state zoning option for "Smart Growth" through a 40R Overlay District. In the words of the 40R consultants, "40R is an effective tool that allows mixed housing and commercial development to take place within the context of carefully planned guidelines developed with community participation" and to do so by identifying "development challenges and opportunities," in particular sites identified as 40R Smart Growth Overlay Districts.
A couple of years ago, Amherst received a state grant to hire consultants to explore whether it would benefit from having a 40R Overlay District and, if so, to use the state-regulated process to select the location and write up the new zoning bylaw that would be needed. The consultants held interviews and three public forums while they were developing their proposal. They identified four potential sites, and then selected the Downtown area northwards from Amity Street/Main Street to Triangle Street as their 40R location. They wrote proposed design guidelines and zoning specifications and presented them to the Planning Board on May 6. (Relevant background materials can be accessed here, here, here and here).
I know that the level of detail in their proposal feels complicated. It's hard to understand the details of 40R or to figure out even where to start, let alone what one thinks or how to respond or what might be better. But now that the consultants have made a clear recommendation that the new 40R Overlay district [would] be in the Downtown, and have spelled out new "overlay" zoning specifications and design guidelines, we need to take the possibility of 40R seriously and to respond to what they have proposed.
The action you can take now is to write to Christine Bestrup, planning@amherstma.gov , and ask her to forward your letter directly to the consultants. In that letter please ask for a fourth public forum to discuss, for the first time, having this new 40R overlay zoning in the Downtown between Triangle and Amity Streets. Get your letter in BEFORE MAY 25 so as to have it in for the due date when Brestrup sends the Planning Board's questions to the consultants.
There will be other opportunities to discuss this big development plan but it will make a strong impression if many of us got our letters raising our questions and our thoughts to the consultants before they finalize their proposal and deliver it to the Town.
What is 40R?
40R is an "overlay zoning district" that a Town can adopt in order to provide greater development density and require greater affordability. It's called "smart growth" (no, don't indulge yourselves about this language). Amherst can decide whether to have a 40R district, and if so, where the district should go and what the specifications should be: size, number of stories high, setback from pavement, green space, spacing between buildings, parking, etc. Their specifications offer the town options. We need to review those options now and perhaps reduce or limit the options. All 40R Overlay Districts require some affordability and involve density, so if Amherst decides on a 40R, the question will be one of balance between affordability and density.
Also, all 40R projects must be developed with community participation, and address affordability while strengthening the quality of Town neighborhoods and community centers. The consultants must engage with Amherst residents as well as property developers throughout the planning process. (I'm quoting from language in the Consultant's Amherst Presentation on 12/19.)
40R Process So Far
You'll see from the "Interview List" that the people interviewed by the consultants were developers/property owners/Realtors, with a list of "others" from the Business Improvement District, Amherst College, UMass, architects, etc. There were no Amherst residents in their role as residents who were interviewed. You'll also notice in the "Interview Findings"revised that many of the interviewees were, from the beginning, leaning toward a "Downtown" that had Triangle Street at its northern boundary, and there is an entire section (on page 4) about their concerns anticipating neighborhood opposition. In fact, discussion of neighborhood opposition can be found throughout the "Interview Findings" document. So it is not surprising that the Downtown with Triangle Street at the northern boundary was not a focus of the "public forum" on 12/19, where the merits of various locations were noted and the public's questions and concerns during discussion about the Downtown were listened to but not directly addressed.
I believe we need one more public forum, with the consultants present and before they deliver their final product to the Town. We need to hear from them about the zoning bylaw they are proposing, their proposed design guidelines, and the reasons why the Downtown "edged out" other contenders. What are the costs/benefits of going with the Downtown area? These are questions you can ask in your letter to Chris Brestrup, which she would then forward to the consultants, to be addressed in the kind of public forum that would fulfill the state's requirement of direct engagement with Amherst residents.
At a special Planning Board meeting, held on May 6, it was clear that Amherst residents had questions, as did members of the Planning Board. The consultants said that although the Downtown had "edged out" the other districts by the time they presented their thinking at the public forum of 12/19, they had not at that time had any chance to get direct input from abutters or residents of the Downtown (if the Downtown was going to be the 40R location). They said they wanted to hear from residents and neighbors. So this is the opening for our letters to ask for a public forum focused exclusively on the implications of a 40R Zoning Overlay district in the Downtown as well as the zoning specifications and design standards they recommend for "sublocations" within the Downtown. (You can read about those in the Planning Board packet of 5/6/20.)
Please note that a Zoning Overlay supersedes all current zoning and allows developers to use it "by right." So it is important for us to take action now, if we are planning to take any action at all.
Supplemental Materials

Amherst Presentation (12/19/19)
The best way to figure this out is to read the 12/19 Public Forum presentation first. This was the third and last of the public forum presentations. The attachment explains what we need to know about the state's proposed purposes for 40R. Take what is said on the slides at face value — they are clear about official intentions if you take them seriously. The presentation names the potential locations for the 40R Overlay District in Amherst; it is clear about the criteria by which a location will be chosen and the criteria for choosing the Downtown (pp. 9-11); it even has a spread sheet with those criteria noted for each location. It has maps of Amherst showing the locations. It has "build-outs" that show the districts that would be affected, where they are currently set back, the kind of space between them, and how high (how many buildings currently at three or four stories that could become five stories). It also has "build-outs" showing what change might look like if the new overlay zoning specifications are approved. Whatever your response, it's important to understand what's being proposed — especially if you want to change it. You'll need to compare the current districts and the future build-outs with the specifications in the 5/6/20 packet to get a sense of what's at stake.
Planning Board Packet (5/6/20)
This is the packet the consultants used for their presentation to the Planning Board, which had not been involved in this process before. Much of this was new to some of the Planning Board members. The 40R material begins at page 18 of the packet. The critical pages for you to read are pp. 18-28 and then pp. 40-53 to get the gist of what's at stake. The pages before 40 will give you definitions to refer to and will explain design standards, which will be more meaningful (at least they were for me) after you've read the key pages I note above. I urge you to read this material twice, to let it sink in.
Interview List and Interview Findings Revised
Having read the materials described above, it will make sense to see the list of interviewees the consultants spoke with, the absence of any neighborhood residents, and the fear expressed of neighborhood opposition.
I think it's time for us — as the state goals for 40R say — to "engage" with this process. You might want to consider whether the economic assumptions made by the "stakeholders" interviewed a year ago have now been upended by the pandemic. Should we ask what post-pandemic economic assumptions developers can make for Amherst, when we do not know how UMass as a residential campus will look on the other side of the pandemic, whether there will be well-heeled students living off campus in Town or even what will be the relationship between UMass and the Town of Amherst?
Do we want greater affordability in housing? If so, what are we willing to give to developers to get it — in size of buildings, height (four or five stories), setbacks, green spaces, parking, standardized design? It's not yet clear whether the overlay would supersede the Local Historic District in the North Prospect Street area. There are many other questions to ask, specific questions about this proposal, and general questions about whether we want a zoning overlay using 40R principles anywhere in Amherst — in the Downtown or elsewhere. This is an opportune moment to familiarize ourselves with what's being proposed, while it's still at the proposal stage, and become part of the formative discussion.
I don't want us to say, several years from now, "What Happened Here? How did it happen? Why didn't I know about it?" Now you have the materials (in these attachments) to ask questions or, at the very least, to ask for a public forum specifically directed to the concerns of Amherst residents. Write a letter to Chris Brestrup before May 25 to forward to the consultants to ask for one more Public Forum in which the consultants directly engage with Amherst residents on their recommendations for this specific 40R proposal.
Maurianne Adams is a long-time resident of Amherst (District 3) and a retired UMass Amherst Professor.