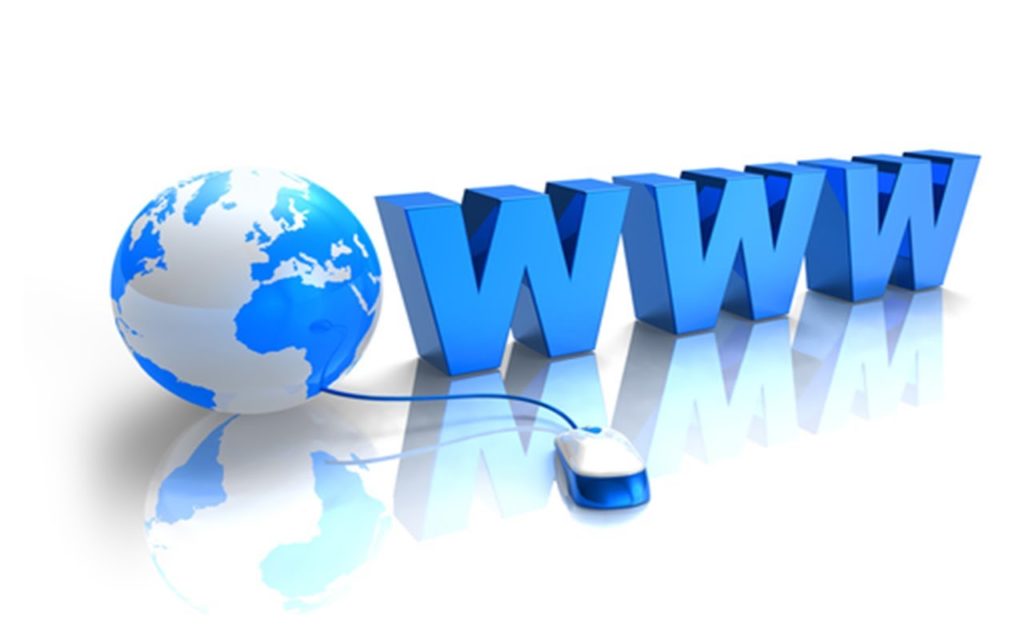 Editor's Note: "From Other Sources" offers links to selected articles that might be of interest to Amherst readers. While so much of the news has focused lately on the COVID-19 emergency, there are lots of other things going on that might be of interest to Amherst readers and there is plenty of good writing out there to describe them. While we will continue to provide a daily rundown of pandemic news and we will also present this roundup of other news and features, as well as a listing of our top five COVID-19 articles from the previous week.
CAMPUS
UMass And Hampshire College To Start Fall Term Early. by Jacquelyn Voghel (6/18/20). Students at the University of Massachusetts and Hampshire College will start and end their fall semesters early as part of efforts to resume on-campus instruction in the fall. Under the revised UMass calendar, which was released Wednesday, classes will begin on Aug. 24, rather than their usual start time in early September. Students will have class on Labor Day, Indigenous Peoples' Day and Veterans Day, when they would normally have those days off, and classes will conclude on Nov. 20. After Thanksgiving break, students will not return to campus, instead taking their final exams remotely between Nov. 30-Dec. 4.The plan is part of the university's efforts to implement a combination of remote and in-person instruction amid the COVID-19 pandemic. (Daily Hampshire Gazette)
CLIMATE/ENVIRONMENT
2020 Likely To Be The Warmest Year On Record Globally by Jeff Berardelli (6/15/20). While the public's attention is consumed by concern over the global pandemicand protests against social injustices, the chronic condition of climate change continues to escalate. In fact, it's becoming more and more likely that 2020 will be the hottest year globally since records have been kept, dating back to the late 1800s. (CBS News)

Affluence Is Killing the Planet by Thomas Wiedmann, Manfred Lenzen, Lorenz T. Kreusser and Julia K. Steinberg (6/19/20). Any transition towards sustainability can only be effective if far-reaching lifestyle changes complement technological advancements. However, existing societies, economies and cultures incite consumption expansion and the structural imperative for growth in competitive market economies inhibits necessary societal change. (Nature Communications)
COVID-19 TOP FIVE STORIES
The Bravery Of Marching For Black Lives In The Middle Of A Pandemic by Elie Mystal (6/10/20). While masked protesters struggle to keep both cops and Covid-19 at bay, a cadre of white pundits are busy sniping about the "hypocrisy" of protesters who don't socially distance.
(The Nation)
American Is Giving Up On The Virus. We May Be Done With The Virus But It Is Not Done With Us. by Alexis C. Madrigal and Robinson Meyer (6/7/20). Americans may wish the virus to be gone, but it is not. While the outbreak has eased in the Northeast, driving down the overall national numbers, cases have only plateaued in the rest of the country, and they appear to be on the rise in recent days in COVID Tracking Project data. Twenty-two states reported 400 or more new cases Friday, and 14 other states and Puerto Rico reported cases in the triple digits. Several states—including Arizona, North Carolina, and California—are now seeing their highest numbers of known cases. (The Atlantic)

How Will The Coronavirus Change Us? by Charles Mann (June). obody can predict the consequences of today's coronavirus pandemic. But history can tell us a little about what kind of landscape we're approaching. Consider the Black Death. Sweeping through Europe from about 1347 to 1350, the plague killed somewhere between a third and half of all Europeans. In England, so many people died that the population didn't climb back to its pre-plague level for almost 400 years. (The Atlantic)

Coronavirus: Why The US Is Expecting An Avalanche of Evictions by Jessica Lussenhop (6/19/20). As hair salons, churches and restaurants reopen across the US, so are eviction courts. Advocates and experts say that an unprecedented crush of evictions is coming, threatening millions of Americans with homelessness as a possible second wave of the pandemic looms. (BBC)
Early Data Show No Spike In COVID-19 Transmission From Protests by By Daniela Hernandez, Sarah Krouse, Brianna Abbott and Charity L. Scott (6/18/20). Public health experts say preliminary test results are encouraging; outdoor locations and masks may have helped. (Wall Street Journal)
JUNETEENTH
What Juneteenth Means To Me by Amilcar Shabazz (6/13/20).
I do not recall my family consciously celebrating on June 19th when I was growing up, but when I went to college in Austin, Texas, at 17, I found many people celebrating Juneteenth in the traditional ways. By the late 1970s, there was a big revival of Juneteenth that was very much a Texas-style manifestation of the Black Power and Black Arts Movement going on elsewhere in the country. A state legislator from Houston, TX, put forward a bill to make the day a state holiday and thus the journey of the day into the political imaginary of Black Folks was underway. In the 1990s, the holiday began to migrate out of Texas and received a boost when a former Texas Governor moved into the White House in 2000. (The Amherst Indy)
Why Juneteenth Matters by Jamelle Bouie (6/18/20). Neither Abraham Lincoln nor the Republican Party freed the slaves. They helped set freedom in motion and eventually codified it into law with the 13th Amendment, but they were not themselves responsible for the end of slavery. They were not the ones who brought about its final destruction. Who freed the slaves? The slaves freed the slaves."Slave resistance," as the historian Manisha Sinha points out in "The Slave's Cause: A History of Abolition," "lay at the heart of the abolition movement." (The New York Times)
Juneteenth And The Meaning Of Freedom by Jelani Cobb (6/19/20). On June 19, 1865, when Major General Gordon Granger arrived in Galveston, Texas, to deliver General Order No. 3, proclaiming emancipation, the Civil War had been over for two months and freedom, at least theoretically, had been granted two and a half years earlier, by President Lincoln's Emancipation Proclamation. (Congress had passed the Thirteenth Amendment, which abolished most forms of slavery, in January, 1865, though it was not ratified until December.) The size and the geography of Texas aided slaveholders in attempts to keep those enslaved from learning of emancipation. This was vital to the war effort: Lincoln's edict had been calculated to disrupt the Confederate economy, which depended on enslaved labor. To the extent that Southern whites could keep the knowledge of emancipation to themselves, that labor force could be held in check. The strategy didn't work: news of the emancipation spread, and Confederate states were hampered by black people escaping to the Union lines, with many of the men enlisting in the Northern ranks. (The New Yorker)
POLICE
Amherst Eyes Citizen Review Panel For Police by Scott Merzbach (6/17/20). The town is set to explore the creation of a civilian oversight board for the police department and making changes to law enforcement responsibilities as protests for racial justice continue in cities across the country.The Town Council on Monday discussed ways that policing in Amherst can better promote equity and racial justice. The dialogue follows a recent community discussion spurred by the killing of George Floyd in Minneapolis, as well as the deaths of other unarmed black individuals including Breonna Taylor, Ahmaud Arbery and Tony McDade. (The Daily Hampshire Gazette)
Northampton Votes To Cut Police Budget By 10% by Michelle Williams (6/19/20). The Northampton City Council voted in the early hours of Friday morning to approve the 2021 city budget with a double-digit cut to the city's police department.The vote followed a series of debates about how much to cut, protests that drew thousands downtown and hundreds to attend city council meetings.The amended budget passed by an overwhelming majority with all councilors voting in favor with the exception of Ward 5 Councilor Alex Jarrett, who abstained from the budget approval vote due to a conflict with a separate line item in the budget. (MassLive)
Statement From The Shoestring on Northampton's Protests Against Police Brutality by The Shoestring Collective (6/8/20). Police were called in for backup to create a severely menacing law enforcement presence. They were armed with guns, tasers, chemical agents, surveillance equipment, an armored vehicle, the ability to distribute tickets, and dogs. In other words, rather than ceding the demands of those on the Zoom calls by cutting the police budget, the massive (and likely very expensive) show of police force made the protestors' point for them: The only way to reduce racist paramilitary violence in Northampton is to reduce the power and size of the police. The way to cut our carbon footprint is get rid of the tanks, jails, and hybrid police cruisers, and invest in public transportation, green housing, good green jobs, and education for all. (The Shoestring)
Mayor Walsh Declares Racism A Public Health Crisis in Boston. Will Seek To Transfer 20% Of Police Budget To Social Services. by Dasia Moore and Milton J. Valencia (6/16/20). Racism is a public health crisis in Boston, Mayor Martin J. Walsh declared Friday, responding to glaring racial inequities exposed by the COVID-19 pandemic and massive protests against police abuse that he said served as a call to action.The announcement included a new independent commission to review Boston police rules and guidelines, and a plan to reroute $12 million in police overtime spending — 20 percent of the department's overtime budget — toward other programs, including $3 million to the Boston Public Health Commission for programs to combat systemic racism and economic and racial inequities. (Boston Globe)
Defund The Police Is A Call To Imagine A Safer America – We Should Answer It by The Washington Post Editorial Board (6/9/20). WEEKS OF sustained anger and grief after the police killing of George Floyd have reignited a public debate over police brutality in the United States. Alongside demands for police reform, another demand has surfaced: Defund the police. This provocative slogan at its most constructive represents a welcome call to reimagine public safety in the United States. (Washington Post)
As Camden's Police Chief I Scrapped The Force And Started Over by J.Scott Thompson (6/18/20). The city needs guardians, not warriors. (Washington Post)
The Word Reform Has Lost All Credibility When It Comes To The Police by Charles Pierce (6/8/17). Apparently, we're going to squabble over the semantic difference between "defunding" the police and "dismantling" a renegade police force, as has happened in Minneapolis in the aftermath of the killing of George Floyd. The White House is going all-in, beating the word "defunding" into a weapon in its upcoming retrograde and Nixonian "law 'n order" campaign, and braying that Joe Biden is going to fire everyone with a badge everywhere in America. There are people who sincerely believe that this could be the magic bullet that pulls El Caudillo del Mar-a-Lago's ample hindquarters out of the fire, even though the president*'s poll numbers continue their steady drop toward Middle Earth. To hell with it, boys. Slogans away! (Esquire).
Here's Why The Answer To Police Violence Is Defunding And Not Reform by Alex Vitale (6/9/20). Bias training, body cameras, community dialogues Minneapolis has tried them all. We need a better response. (Portside/The Guardian)

A World Without Police: A Study Guide by For A World Without Police (no Date). This study guide is intended to help activists understand the police and craft strategies to abolish them.The guide examines the role police play in modern society and how they came to serve this function. It explores the impacts and contradictions of policing, and closes with a look at how communities have resisted police impunity and created alternative means of safety. (For A World Without Police)