OPINION: I SAY NO, I SAY YES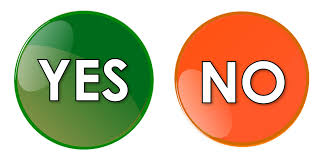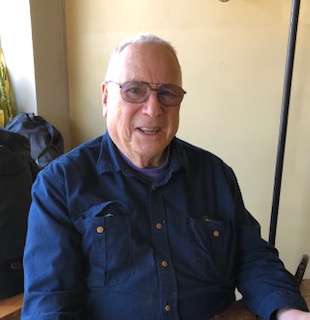 I will be blunt. In Amherst, as everywhere else, historical continuity has hit "pause" and we have the rare opportunity to make a virtue out of necessity. We can imagine a future that grows out of our commitments rather than habits, customs and routines, a future that takes from the past what we deliberately choose, not what is forced upon us by the inexorability of past bad decisions or the exhaustion of the public.
Here is where I stand on some important matters that are facing the town right now. I invite your disagreement, anger, modification, and support.
Downtown Development
I say NO to buildings higher than three stories downtown.  
I say NO to a Chapter 40R overlay.
I say NO to a larger building at the Jones Library Amity Street location.
I say NO to more housing downtown, affordable or otherwise.
I say NO to a Master Plan that concentrates on land use at the expense of human use.
I say YES to a Planning Board that is totally independent of the Town Council.
I say YES to a reconsideration of form-based zoning strictly regulated by a revised zoning bylaw.
I say YES to the inclusion of historic and aesthetic factors in any permission to build.
I say YES to shops and services downtown that appeal to a wider range of town residents.
I say YES to the development of village centers that bring essential commercial and social spaces within walking distance of local town residents.
Town Government
I say NO to the continued erosion of checks and balances in town government.  
I say NO to the participation of Town Councilors on standing committees.  
I say NO to any substantive decisions without extensive public discussions (not hearings).
I say NO to Political Action Committees (PACS) in Amherst, and operating in secret in particular.
I say YES to an independent Caucus Committee choosing all appointed members of town boards and committees.
I say YES to the elimination of the status "non-voting member" on town boards and committees. all of whom are voting members.
I say YES to staggered three-year terms for all Council members with a two-term limit.
I say YES to the creation of an Advisory Board with a remit similar to TMAC.
I say YES to requiring candidates for the Town Council to pledge that they have made no prior commitments to any PAC.
I say YES to institutionalizing public debate of significant matters prior to a Council vote on those matters.
Schools
I say NO to MCAS and standardized testing in general.
I say NO to any curriculum that requires all questions to have right answers and all problems to have unique solutions.
I say NO to any further use of Wildwood and Fort River as schoolhouses, even with walls constructed.
I say NO to School Committee candidates who seek the endorsement of a PAC by pledging to support its positions.
I say YES to realizing that teaching and learning are different names for the same activity: participating in one another's growth.
I say YES to the Superintendent's plan to build one K-5 school.
I say YES to School Committee candidates who are truly independent.
I say YES to returning Wildwood and Fort River to the town for use by other civic institutions such as the Jones Library and the Senior Center.
You can find the support for these blunt statements in my prior opinion pieces in the Indy as well as in many other news and opinion pieces.  There have been a lot of words, necessarily so because the issues are complex.  But here is where I come down.  I invite those who agree and especially those who disagree to comment, talk to your neighbors, clarify your own positions and let your councilors know what they are.
Michael Greenebaum was principal of Mark's Meadow School from 1970-1991 and from 1974 taught Organization Studies in the Higher Education Center at the UMass School of Education. He served in Town Meeting from 1992, was on the first Charter Commission in 1993 and served on several town committees, including Town Commercial Relations Committee and the Long Range Planning Committee.