PHOTO OF THE WEEK: NOCTURNAL VISITOR BY ART KEENE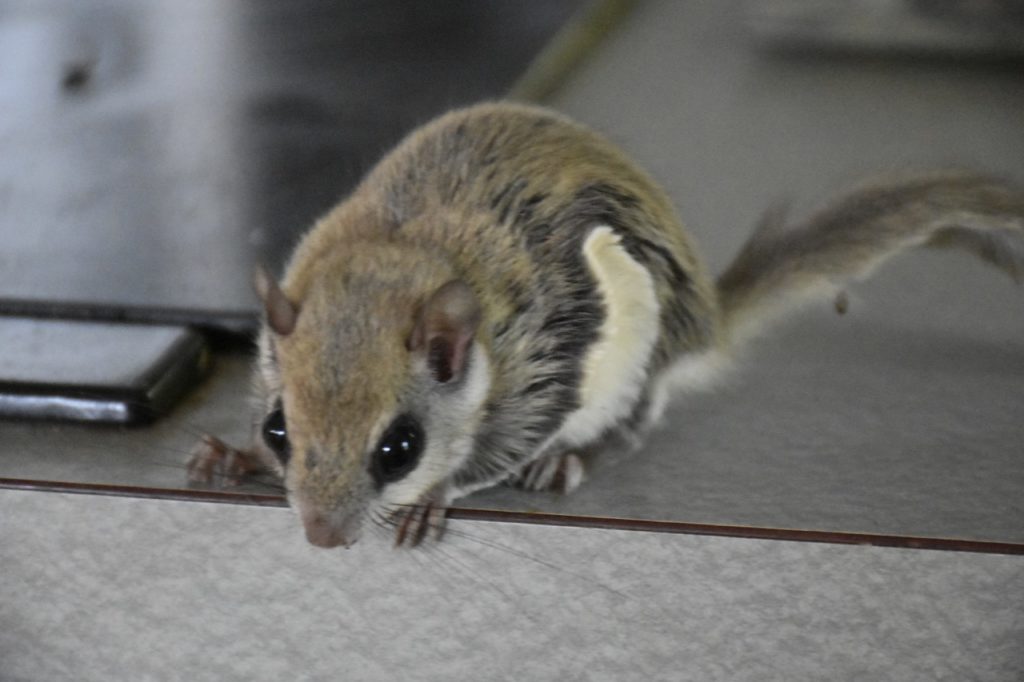 We heard this little flying squirrel banging around in our kitchen during the night and found him resting on our counter in the AM. We opened all of our doors and attempted to gently guide him out of the house without success. We did get to see him fly though.
Our feature, Photo of the Week, presents each week, a new picture by a local photographer. We invite local photographers to share their photographs here. Please include a description/caption and an indication of who is to be credited.