OPINION: PROMOTING WAGE JUSTICE: PROPOSED AMHERST BYLAWS TO PREVENT WAGE AND TIP THEFT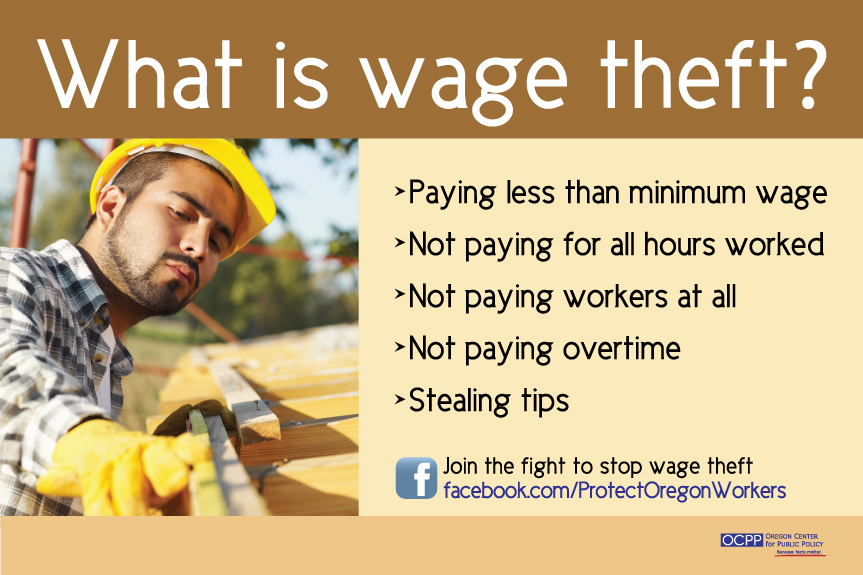 By Pat De Angelis, Mandi Jo Hanneke, and Cathy Schoen
Thousands of low-wage workers in Massachusetts each year do not receive wages or tips owed to them when their employers violate state and federal wage and hour laws. In 2019 alone, the Massachusetts Attorney General's Labor Day Report announced that their enforcement of laws resulted in assessments of nearly $10 million in wage restitution and employer penalties on behalf of more than 11,000 workers. Report
This is likely just the tip of the iceberg because many low-wage workers do not know their rights, where or how to file a complaint, or fear loss of their job if they protest wage, tip, hour, or other violations.
Employers that treat their workers fairly and play by the rules are also hurt by practices known as wage and tip theft. They face unfair competition when bidding for jobs or offering local services.
Amherst can help prevent wage theft by partnering with the Attorney General's enforcement efforts and enacting bylaws that ensure that our public dollars for contracts for buildings and business licenses in Amherst avoid employers with a history of violations, and that assess local penalties should the Attorney General's office determine that a violation has occurred.
To strengthen Amherst's ability to promote wage justice and protect low-wage workers, on February 24, 2020 we introduced to the Town Council a series of bylaws to address wage theft in Amherst. The draft bylaws were the culmination of months of working with individuals from the Pioneer Valley Workers Coalition and were informed by wage theft bylaws in multiple Massachusetts municipalities.
What is Wage Theft?
Wage theft occurs when workers are NOT being paid according to state and federal wage and hour laws. Low-wage workers in construction, service, and hospitality are particularly vulnerable. Violations include when workers are:
Paid less than minimum wage
Not compensated fairly for hours worked or overtime
Not paid tips as earned
Paid cash wages
Not provided workers compensation from workplace injuries
Misclassified as independent contractors to avoid minimum wage, health benefits, overtime, and other employee benefits and payroll taxes
Residents may wonder why we need local bylaws when there are state and federal laws already prohibiting this. The goal of the Amherst bylaws is to ensure that public funds and licenses go to employers that comply with laws and not to companies with a history of abuse. The bylaws would strengthen the economic health of the Town by promoting wage justice and fair competition. Employers that play by the rules would be protected and assured that they will not face unfair competition by companies with a history or practices violating workplace laws.
The Attorney General's office welcomes such actions at the municipal level because it doesn't have enough investigators to adequately identify and stop the problems. When testifying in Lynn on March 27, 2019 in favor of local bylaws addressing wage theft issues, the Chief of the Attorney General's Fair Labor Division stated: "We welcome your partnership…. We can't do it alone."
By adding potential penalties and oversight by Amherst through the Town's Procurement Officer and Board of License Commissioners authority, the bylaws would help prevent violations. The bylaws would give Amherst staff that contract for public projects and the Board of License Commissioners the authority to avoid contracting or issuing licenses to businesses with a history of abuse and would impose additional costs beyond State penalties in the event of violations.
What Would the Proposed Bylaws Do?
Our package of two separate bylaws would regulate two different issues.
The Responsible Employers: Contracting and Tax Relief Agreements Bylaw requires contractors seeking public funds for construction or financial awards, including tax incentives to private developers, to certify they have not been cited for wage theft violations for the past 5 years. Those with a recent history of violations would be barred from contracts. Once issued, the contracts would require the contractors to comply with laws and put them on notice that if they did not comply they will be in breach of contract and subject to penalties, including termination of the contract or fines or the return of any tax relief they received. It also sets targets for workforce diversity for construction and tax incentive contract awards.
The Wage and Tip Theft Bylaw targets employers in Town, with the goal of promoting wage justice by increasing employees' knowledge of their rights and providing a path to report complaints that is more local, since going directly to the Attorney General can be intimidating. Importantly, this bylaw prohibits retaliation against workers that attempt to exercise their protected rights; the bylaw would impose criminal fines for retaliation. It also authorizes the Board of License Commissioners to require wage bonds of prospective licensees with wage law violations in the past three years, and, if further violations occur, to revoke licenses or require a corrective wage bond for wage or tip violations, with a focus on the hospitality and service sector.
The Town's Human Resources Director, will be the contact for complaints. She will inform the worker how and where to file with the Attorney General's office. That office will determine if a violation has occurred.  The Human Resources Director will also alert the Procurement Department or the Board of License Commissioners if notified that the Attorney General has found a violation. 
Working with the Human Rights Commission, the Council and Town Manager will also receive an annual report detailing complaints, actions taken by Amherst, and any civil or criminal judgments issued by state or federal courts or Administrative citations, so that the Town learns the extent of the problem. We are fortunate in Massachusetts to have an Attorney General's office that produces Workers' Rights posters in seven languages (Poster) and is willing to come to communities to conduct clinics to raise awareness and provide legal advice. (Clinic) The Town will distribute a simple poster and frequently asked questions with information on filing complaints.
These bylaws will enable Amherst to join cities/towns across the state to use such resources and add local enforcement to the Attorney General's legal actions.
We look forward to getting these bylaws back in front of the full Council for two readings and a vote in the near future.
Pat De Angelis (District 2), Mandi Jo Hanneke (At-large), and Cathy Schoen (District 1 are Amherst Town Councilors