LETTER: PROPOSED NATURAL GAS HVAC FOR JONES RENOVATION IS TOO EXPENSIVE AND ENVIRONMENTALLY UNSOUND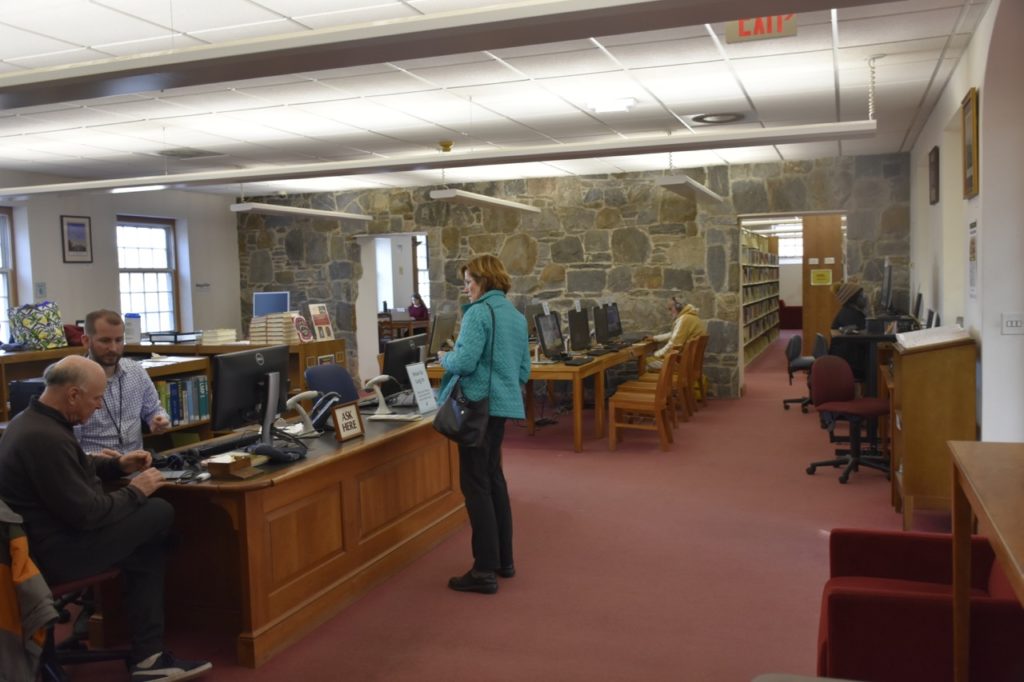 It is excellent to have Kuhn Riddle Architects' new, comprehensive report on how to bring the Jones Library building into compliance with the Americans with Disabilities Act and Massachusetts disability law.
This includes upgrading the Library's various obsolete mechanical, electrical, and other systems. One disquieting aspect, however: this would replace the Library's old, oil-fired HVAC with a new HVAC that runs on natural gas. This would require a "new natural gas service…brought to the building" (see Kuhn Riddle Report, Section 4, p. 4). For many well- known reasons, burning natural gas is environmentally unsound. Locking the Town into burning fossil fuels for another quarter-century is scarcely wise.
Furthermore, the capital cost of this new gas-fired HVAC would be $1,488,782. (See p. 3 of the updated Western Builders Estimate in the Kuhn Riddle Report.) A decade ago, the Library Trustees obtained an estimate from Dragin Geothermal Services Inc., in Wareham, for heating and cooling the Jones with ground source heat pumps. The Dragin staff determined that 21 wells would heat and cool the Jones, and that one would heat and cool the North Amherst Library. All of the Jones Library wells could be drilled on the Library's land.
Not only would this be more sensitive to the environment, the capital cost was less than 50% of the cost of a gas-fired HVAC. Particularly in light of the Town's COVID-driven financial straits, I strongly encourage the Town to get updated estimates for ground source heat pumps.
Sarah McKee

Sarah McKee is Past President, Jones Library Board of Trustees; Former General Counsel, Interpol U.S. National Central Bureau, Washington, D.C.; Member, D.C. Bar.