MASSACHUSETTS MOVES TO PHASE 3 OF REOPENING PLAN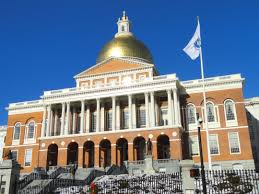 The Baker-Polito Administration announced on Thursday, July 2, that the state will proceed with Phase 3 of its reopening plan beginning on Monday, July 6. New rules governing gatherings will go into effect on July 13.
The plan will allow for the opening of fitness centers, gyms, movie theaters, and museums, and will also allow an increase in the size of permitted public gatherings, all with specific restrictive conditions. This phase also allows professional sports teams to hold games without spectators.
Indoor dining resumed with restrictive conditions on June 22. Bars and nightclubs will not be allowed to reopen until Phase 4, which won't happen until a vaccine or an effective therapeutic response to COVID-19 becomes available, Baker said.
Officials eased restrictions on indoor and outdoor gatherings. Under the updated guidelines, indoor gatherings are limited to eight people per 1,000 square feet, but should not exceed 25 people in a single enclosed, indoor space. Outdoor gatherings in enclosed spaces are limited to 25 percent of the facility's maximum permitted occupancy, with a maximum of 100 people in a single enclosed outdoor space. This includes community events, civic events, sporting events, concerts, conventions, and more. This order does not apply to outdoor, unenclosed gatherings if proper social distancing measures are possible.
Baker said Phase 3, like the previous phase, will occur in two steps. However, compared to the first two phases (which lasted three and four weeks, respectively), Baker said Phase 3 "will last significantly longer" so that officials can monitor public health data on the virus. Baker said his administration expects to release more details about how it plans to monitor the potential spread of the disease during Phase 3.
In his opening remarks, Baker stressed the importance of continuing to follow the state's face-covering requirement, as well as the guidelines encouraging social distancing and frequent hand washing.
"This may seem like a simple set of rules, but it is enormously effective in slowing the spread of the virus," he said. "We know COVID-19 won't be taking any time off this summer."

For additional reporting see: