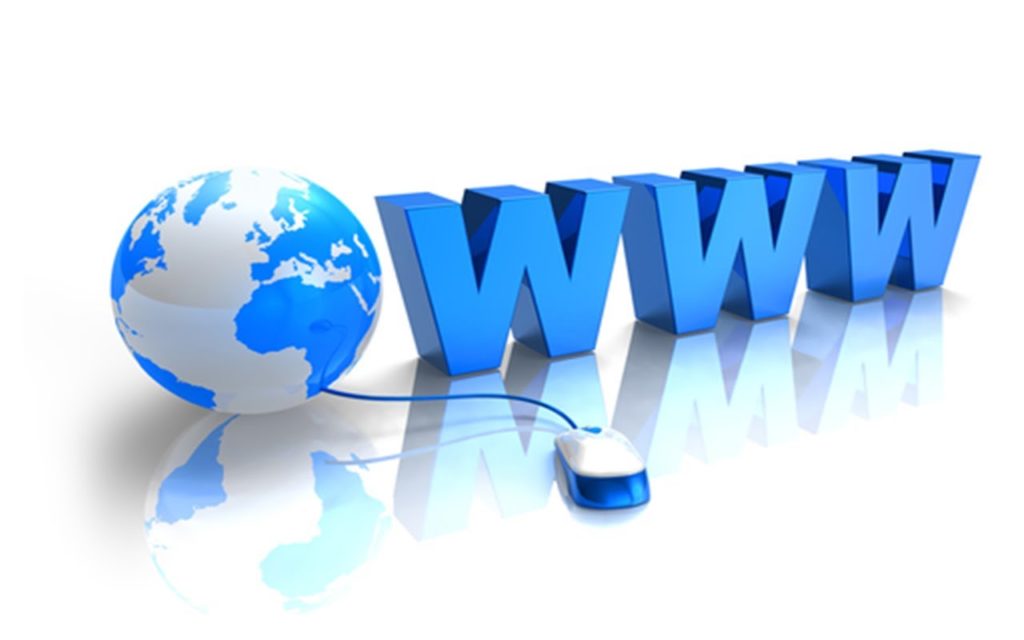 Editor's Note: "From Other Sources" offers links to selected articles that might be of interest to Amherst readers. We will continue to provide a daily rundown of pandemic news here. I am starting to favor in these postings, with a few exceptions, material that is not hiding behind a paywall. Hence, I have reduced my postings from journals like the Washington Post, The Wall Street Journal, The Boston Globe and The Chronicle of Higher Education, which make their articles inaccessible without a subscription. But on occasion, an article seems too important to not mention and in such cases I will post it, and leave it for the reader to decide whether to access it.
Editor's Picks
There is so much good writing out there that putting together these digests can begin to feel overwhelming – as I decide what to recommend and what to leave out.. Henceforth I will feature with each edition of From Other Sources an Editor's Pick – something that has struck me as a must read. But this week, there are two issues that seem to me to be so grave and urgent – the surge in the COVID-19 pandemic and Trump's effort to shut down the Postal Service to prevent mail-in voting – that I would like to highlight one article for each. Ed Yong's piece from The Atlantic on America's failure to control the COVID-19 pandemic is a masterful piece of reporting and stands out, even amongst the exceptional reporting that The Atlantic has done throughout the pandemic. And legal experts Lawrence Tribe, Jennifer Taub and Joshua Gletzer, also in The Atlantic , call our attention to three ways that Trump may be planning to steal the November election, with a special focus on the ongoing dismantling of the US Postal Service.
How The Pandemic Defeated America by Ed Yong (10/4/20). How did it come to this? A virus a thousand times smaller than a dust mote has humbled and humiliated the planet's most powerful nation. America has failed to protect its people, leaving them with illness and financial ruin. It has lost its status as a global leader. It has careened between inaction and ineptitude. The breadth and magnitude of its errors are difficult, in the moment, to truly fathom. (The Atlantic)
Trump Has Launched A Three Pronged Attack On The Election. And It Starts With Undermining The US Postal Service. by Lawrence Tribe, Jennifer Taub, and Joashua A. Geltzer (8/7/20). As President Donald Trump reflects on his sinking approval ratings and grows more desperate by the day, he's been floating a dictator's dream: postponing the November election. Even Senate Majority Leader Mitch McConnell and other Trump loyalists, including the Federalist Society co-founder Steven Calabresi, swiftly rejected this authoritarian fantasy. So Trump has retreated to a fallback position: casting doubt on the legitimacy of any election he doesn't win. That starts by inventing fables about how voting by mail invites massive fraud and interminable delay—except, Trump now tells us, in Florida, where Trump's elderly supporters will surely rely on it. (The Atlantic)
Culture
The Far Side Is Back! by Sarah Larson (7/25/20). Recently, like a woolly mammoth emerging from a melting glacier, "The Far Side," the single-panel comic that débuted in 1980 and helped make the Reagan era more bearable, reappeared from the mists of time. Its creator, Gary Larson (no relation!), retired in 1995, after having been syndicated in more than nineteen hundred newspapers and selling more than forty million books. Then he disappeared almost entirely, like a funny-pages Salinger or Pynchon, busying himself with jazz guitar and presumably enjoying life. Larson didn't publish another original "Far Side" cartoon for twenty-five years, until this month, when he published three, online. He's working in a digital medium now, on a tablet, which has renewed his "sense of adventure," he wrote. The images are richly colorful, almost painterly, but his style is otherwise the same; his humor is the same. In one cartoon, bears gathered around a picnic table are eating honey-covered Cub Scouts; in another, aliens out looking for humans discuss plans for "probe and release"; in the third, a man on a city sidewalk hails a yellow vehicle full of stiff-looking animals, and yells, "Taxidermist!"How shall we receive the return of this mammoth? Perhaps by considering it in the context of geologic time. Those three jokes land softly now, but, in the early eighties, Larson's impact was seismic; "The Far Side" became, arguably, the smartest and most inventive daily comic of the late twentieth century. (The New Yorker). See Gary Larson's New (and old) Comic Strips here.
43 Of The Most Iconic Short Stories In The English Language by Emily Temple (8/13/20). Last year, I put together this list of the most iconic poems in the English language; it's high time to do the same for short stories. But before we go any further, you may be asking: What does "iconic" mean in this context? Can a short story really be iconic in the way of a poem, or a painting, or Elvis?Well, who knows, but for our purposes, "iconic" means that the story has somehow wormed its way into the general cultural consciousness—a list of the best short stories in the English language would look quite different than the one below. (Literary Hub)
Elections/Voting
Donald Trump And His Postmaster General Are Sabotaging The Election In Plain Sight by John Nichols (8/13/20). The post office has been, since before the founding of the United States, an essential service. So essential that when it came time to write a Constitution, Article I, Section 8, Clause 7 gave Congress the power and the responsibility to "establish Post Offices and post Roads." Yet, at precisely the moment when the country has begun to recognize the vital role of essential workers, postal workers have been under attack and the United States Postal Service has been undermined at every turn. The coronavirus pandemic should have been the moment when the Postal Service was finally accorded the respect and support it deserves. Instead, it is threatened by a White House wrecking crew that has coalesced, for reasons of short-term political strategy and long-term financial interest, to exploit a crisis. (The Nation)

USPS Removes Mailboxes in Portland and Eugene by Jayati Ramakrishnan (8/14/20). Residents of Portland and Eugene were alarmed this week to see some U.S. Postal Service mailboxes removed from neighborhood streets and hauled away in flatbed trucks.The sight of mailboxes being carted off caused concern in light of recent comments by President Donald Trump about cutting Postal Service funding. Trump has also criticized voting by mail. (The Oregonian)

Postal Service Warns 46 States Their Votes Could Be Disenfranchised By Mail-In Ballots by Erin Cox, Elise Viebeck, Jacob Bogage and Christopher Ingraham (8/14/20). Anticipating an avalanche of absentee ballots, the U.S. Postal Service recently sent detailed letters to 46 states and D.C. warning that it cannot guarantee all ballots cast by mail for the November election will arrive in time to be counted — adding another layer of uncertainty ahead of the high-stakes presidential contest. The letters sketch a grim possibility for the tens of millions of Americans eligible for a mail-in ballot this fall: Even if people follow all of their state's election rules, the pace of Postal Service delivery may disqualify their votes. The Postal Service's warnings of potential disenfranchisement came as the agency undergoes a sweeping organizational and policy overhaul amid dire financial conditions. Cost-cutting moves have already delayed mail delivery by as much as a week in some places, and a new decision to decommission 10 percent of the Postal Service's sorting machines sparked widespread concern the slowdowns will only worsen. Rank-and-file postal workers say the move is ill-timed and could sharply diminish the speedy processing of flat mail, including letters and ballots. (Washington Post)
Electionland 2020: USPS Chaos, Election Cybersecurity, August Voting and More by Rachel Glickhouse (8/14/20). On Friday, Postmaster General Louis DeJoy reassigned or displaced 23 executives, which analysts say centralized power around DeJoy. He claimed that his recent sweeping changes to the Postal Service aren't at the president's behest. (The Washington Post, The Guardian). Financial disclosures revealed that DeJoy still holds a multimillion-dollar stake in a USPS contractor; experts said the stake is likely a conflict of interest and were shocked that agency ethics officers approved it. (CNN) (ProPublica)
The Plot Against America: The GOP's Plan to Suppress the Vote and Sabotage the Election by Andy Kroll (7/16/20). Blocking ballots, intimidating voters, spreading misinformation — undermining democracy is at the heart of Trump's 2020 campaign. (Rolling Stone)
Environment/Climate
From Restraining Orders To Assassinations. The Dangerous Work Of Saving Monarch Butterflies. by Rob Nixon (7/29/20). Monarch butteflies may be gone in thirty years. Saving them seems apolitical, but environmentalists have landed in the sights of drug cartels, illegal loggers, Trump supporters and even clandestine avocado farmers. (Boston Review)

Off Shore Wind Can Fundamentally Alter Clean Energy Production In US by Nader Sobhani (8/14/20). Offshore wind energy can fundamentally alter clean energy production in the U.S. and significantly increase our ability to meet deep decarbonization goals. Offshore wind resources in the U.S. could produce more than 7,200 terawatt hours of generation per year, which is considerably more than the country's current electricity use–especially in areas where onshore wind and solar potential are small, such as the Northeast. (Niskanen Center)
Housing
My First Steps Housing Plan For Amherst by Evan Ross (7/29/20). As the COVID-19 public health crisis generated an economic crisis, our state and town rushed to support economically vulnerable populations, including those facing housing insecurity. State legislation increased funding for Residential Assistance for Families in Transition (RAFT) and placed a moratorium on evictions and foreclosures. On a local level, our Town worked diligently to protect people experiencing homelessness at Craig's Doors. And the Amherst Municipal Affordable Housing Trust approved using $250,000 of its funds for an emergency rental assistance program to support Amherst renters struggling to pay their rent. I am proud of how our state and local governments acted quickly to address the housing challenges created by COVID-19. (Medium)
Wave Of Evictions Sweeps US Amid Impasse Over Coronavirus Protections by Oliver Milman (8/11/20). A huge wave of evictions is gathering pace across the US, with tens of millions of people facing the looming prospect of being ejected from their homes with the expiry of federal government protections.A moratorium on evictions from most federally backed housing, along with a $600-a-week unemployment benefit, helped ensure many Americans avoided being made homeless from an economic crash sparked by the coronavirus pandemic. But these protections expired at the end of July and a slew of evictions are starting to unfurl across the country, while party leaders are at an impasse over further economic relief and a slew of stopgap measures from Donald Trump are on an uncertain path. (The Guardian)
The Black Lives Next Door by Richard Rothstein (8/14/20). A new generation of activists is trying to figure out where to concentrate its efforts. Residential desegregation is the final frontier. (New York Times)

Rethinking The Police
Austin Council Approves $150 Million Cut In Police Budget by Mark D. Wilson (8/13/20). Austin City Council members on Thursday unanimously approved a $4.2 billion budget that includes about $150 million in planned cuts to Austin police, but only $20 million or so will be immediately removed from the department's funding.  Of the $150 million the council has earmarked for reinvestment, about $21.5 come in the form of immediate reinvestments from cutting three upcoming cadet classes, slashing overtime costs by nearly $3 million, pulling more than $3 million from commodities and contractuals, $1 million from records management and More than $220,000 combined from license plate readers and vacancies to the department's mounted patrol. That money will be redirected instead to a wide variety of community programs and city departments, including Austin-Travis County EMS for COVID-19 response, mental health response, violence prevention and a family violence shelter and protection and victim services.Funds have also been shifted parks and trails, abortion access, food access, substance abuse care and others. (The Statesman) 

America's Policing System Is Broken.  It's Time To Radically Rethink Public Safety by Josiah Bates (Camden, N.J.) and Karl Vick (Minneapolis) | Photographs By Widline Cadet (Camden, N.J.) And Rahim Fortune (Minneapolis) For Time. In Minneapolis, the first days after George Floyd's killing exist in memory as kind of a blur. Even so, the burning of the Third Precinct police station on May 28 was a signal event, and not only for residents of the south side, where Floyd was killed and so many buildings went up in flames. Five miles to the north, residents of the city's other substantially Black area worried the chaos was coming their way. That night, Phillipe Cunningham, a city-council member representing part of North Minneapolis, drove around for 2½ hours without seeing any cops at all. They were hunkered in their stations.  (Time)