Town Council Begins Discussion of Community Safety. Narrowly Passes New Zoning Bylaw.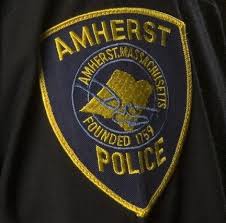 UMass Clarifies COVID-19 Prevention Plans.
Report On The Special Town Council Meeting of 8/10/20
The meeting was held via Zoom webcast and was also broadcast on Amherst Media Channel 17. The recording of the meeting can be viewed here.
Participating Town Councilors: all. Staff: Town Manager Paul Bockelman and Executive Assistant Angela Mills
After a two-and-a-half-hour discussion regarding polling places for the fall 2020 elections (see here), the Town Council turned to the agenda that had been postponed from the previous week. Even so, they did not manage to complete the agenda, and some items will be discussed on August 17 or August 31.
Community Safety
Town Manager Paul Bockelman introduced the discussion of Community Safety by reiterating that although two positions on the police force are being held open until January 31, 2021, that should not be regarded as a "point of measure" for any re-imagining of public safety..
He stated that he wants to ensure that all people, especially Black people, feel safe and can thrive in our community, and said, "Because Amherst is a small community, we can achieve this." He also said that we need to collect data, investigate alternative models of public safety, and listen to Black and brown citizens, police, businesses, and school personnel. If a working group is formed, he said, he would like to see it move forward with listening sessions involving the Human Rights Commission, the Community Participation Officers, the new organizations Defund 413, Racial Equity Task Force, and People's Assembly, and representatives from the Police and Fire Departments. To this aim, the Town has allocated $80,000 for consultants.
His presentation met with generally hostile reactions from the public participating. Gio Castro and Jeff Mazur from District 1 said that they were not interested in incremental reforms to policing, but thought that the aforementioned resources should be allocated to human services. Bailey Battie and Lydia Irons of District 4 said that they had already done the research and had presented it to the Town. They now want to see action. Demetria Shabazz of District 5 said she was not initially in favor of defunding the police, but now sees the sense of it. She stated that "$80,000 was an insulting amount of money for reparations". She called for a citizens' review panel to handle complaints against the police. Elisha Walker, an Amherst native who has three children in the schools, said that she does not feel safe. And Georgia Malcolm, whose son Carrington spoke at the Town Council inauguration in December 2018, told the story of her son being terrified to get out of his car when the battery died and police came to check on him.
Most of the Councilors appeared to be moved by these impassioned statements. Dorothy Pam (District 3) wanted to know what kinds of human services are available in addition to the police. Shalini Bahl-Milne (District 5) said she wants Amherst to look into models that other communities have established. Alisa Brewer (At-large) called for action, saying that these discussions have been going on for decades without much changing. "We can't abolish the police — but what else can we do?" she asked. Sarah Swartz (District 1) observed that, "White and privileged people see the police as protection, but we are the only ones who do."
Council President Lynn Griesemer (District 2) asked the Town Manager to look at alternative models to deal with drug addiction, mental illness, and homelessness, rather than relying on the police to intervene when these issues pose a challenge to public safety. . Pam suggested providing all Amherst citizens with access to the internet. Bahl-Milne wanted to educate and involve the public in the budget process for next year to get input from the BIPOC (Black, Indigenous, People of Color) community. George Ryan (District 3) felt that the Council discussion should begin in the Town Services and Outreach Committee. No concrete actions were taken. The matter will be on the agenda for the August 31 Town Council meeting.
COVID-19 And UMass Reopening
Representatives from UMass Tony Maroulis, Nancy Buffone, and Jeff Hescock presented the University's plan for the fall semester. As announced last week, only about 700 students will live on campus; students who live off campus must have in-person classes to be allowed on the campus. UMass has been doing in-house COVID-19 testing for students and staff at the Health Services over the summer. In the fall surveillance of asymptomatic people on campus will take place in the Mullins Center from 9 a.m. to 5 p.m., Mondays through Fridays. All students and staff on campus will be tested twice weekly, meaning 10,000 tests weekly. The program is partially funded through the Broad Institute.
The University has also been proactive in reaching out to renters and landlords regarding safety, partying, and noise. Buffone said that over 90 percent of returning students have signed the UMass agreement for safe behavior, but the University cannot afford testing and other services for students who live off-campus but do not have in-person classes.
Bockelman reviewed the Board of Health's regulation that masks must be worn in the Town Center and the Governor's guidelines reducing outdoor gatherings to 50 or less people and indoor gatherings to 25 (Brewer pointed out that the indoor figure is 8 per 1,000 square feet, so a gathering of 25 requires a 3,000-square-foot space). Bockelman stated that the police will not enforce the mask rule, and instead the Town will rely on "ambassadors" to educate people and distribute masks to those not wearing them.
Councilors Dorothy Pam and Cathy Schoen said the mask rule should apply in village centers as well as the center of Town. Several councilors expressed their preference for limiting gatherings to ten people or fewer. The Council voted to refer these matters to the Board of Health and hopefully hear back by the end of the month.
Bylaw Amendment to Require Simple Majority for Site Plan Review
Even though it was well after 11 p.m., the Council decided to discuss and vote on an amendment to Zoning Bylaw 11.250 that would require only a simple majority of Planning Board members voting to approve a Site Plan Review, instead of the two-thirds currently required. (A Site Plan Review is a regulatory tool used by communities to control the aesthetics and environmental impacts of land use.) The Community Resources Committee had passed this amendment (4-1) and the Planning Board (5-2). Councilor Sarah Swartz was the dissenting opinion on the CRC because she felt that the possibility that a Site Plan Review could be passed with only three votes was insufficient.
Schoen offered an amendment to the motion that would require "at least four" votes. Since the proposed bylaw states that abstaining members would be considered to be not voting, it would be possible for a four-person Planning Board quorum, with one person abstaining, could pass a site plan review with only two votes. She said that letting fewer people decide whether a project needs a Site Plan Review does not seem to be the way we want to go. Pam worried that the Planning Board might take advantage of opposing members being absent in order to pass a proposal. Evan Ross (District 4), on the other hand, argued that making it harder to approve a Site Plan Review makes Amherst seem "anti-business" and sends the wrong message to investors. Steve Schreiber (District 4) said that most controversial projects also require Special Permits, which would still need a two-thirds vote to pass.
Schoen's amendment to require at least four Planning Board votes to approve a Site Plan Review was defeated (4-9-0, with Pam, Brewer, Schoen, and Darcy DuMont voting for the requirement) and the Bylaw amendment passed (9-4-0, with Pam, Schoen, DuMont, and Swartz voting against the proposed Bylaw change). A two-thirds margin was needed to pass it, so the measure succeeded by one vote.
The rest of the agenda was postponed to subsequent Council meetings. This meeting was adjourned at 11:40 p.m.