Letter: I Question An Appointment Process That Says My Service To The Town Is Not Welcome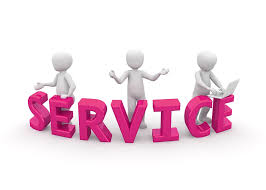 My name is Robert Greeney. Many, if not most of you who read this letter know me to one degree or another. I have been an active member of this community for over twenty-five years. My official civic service started in the 1990's with six years on the Solid Waste Committee, followed by 10 to 15 years, on and off, as a Town Meeting Member. I have run for public office multiple times – Select board (2), School Committee, Charter Commission, Town Council. Although I have never succeeded at winning public office (excluding Town Meeting), I consistently received affirmation from 30 – 40 % of this town's voting population. I believe that I am viewed as being representative of a substantial and active cross- section of our community. I have a reputation for being thoughtful, reasonable and collaborative.
When Town Meeting ended, I ran unsuccessfully for Town Council. Two thousand Amherst voters voted in favor of my candidacy. Not wanting my participation and engagement in Amherst governance to be reduced to occasionally voting in town wide elections, I decided to apply for a Planning Board position. I began regularly attending Planning Board Zoning Sub-committee meetings, constantly thinking about how to address the housing problems of our town in a manner that would be less controversial and more affirmative of our uniqueness as a small New England town hosting a major research university.
Over the past 15 months, I have applied on three separate occasions for a total of eight vacancies on the Planning Board. Please, someone explain to me how I am not qualified. In fact, explain to me how I am not an ideal candidate for service on the Planning Board. Does it not matter that in numerous elections I was affirmed by 30% – 40 % of town voters? Does it not matter that I have applied for this position three times in a row over a sixteen month interval? Does it not matter that I have attended numerous Zoning Sub-committee meeting actively participating is discussion of zoning, Master Plan, affordable housing and more? Does it not matter that at the most recent interview I had carefully crafted statement outlining specific actionable ideas for addressing our persistent problems of affordable housing, lack of adequate tax revenue, and the need to preserve and enhance or unique character and charm in the shadows of increasing numbers of large scale buildings? I urge readers to listen to my answers to the six interview questions in the most recent round of applications and compare those to other candidates. In my opinion, only Michael Birtwistle and I had any specific and informed suggestion for how the Master Plan might a living document, reflective of public input and a meaningful guide for the Planning Board. How can a person with a Ph'D in physics and 30 year of public community college teaching, committee work and college service at one of the most diverse institutions of higher education in our state not be qualified to enhance the vision and productivity of our community's Planning Board? If I am deemed not qualified or less qualified, I will gladly step aside, but someone ought to make it clear how you arrive at that decision based on the evidence given. The public deliberations preceding the choice of the current slate of recommended candidates does not, in my opinion, reflect a careful, open minded consideration of the evidence that is available in the Statements of Interest and the recorded answers to the six interview questions
At first, I thought, I cannot write this.  Someone else needs to write this.  Then I realized – no – it is the opposite, only I can write this.  It is both personal and not personal.  It is personal because I am a well-known, deeply engaged member of the Amherst community who has been told again and again – you are not good enough – you are not qualified.  I look at the qualifications of other candidates.  I look at the qualifications of the people judging my qualifications.  I know and respect all these individuals.  What are they thinking?  How can I not take it personally?  I know I am qualified.  Someone please help me make sense of it all?  
On the other hand, there is the non-personal part.  Based on my experience, might I conclude, diversity of ideas is not welcome.  Are diverging points of view not considered beneficial to better deliberations and outcomes? Apparently,  broad participation and civic engagement across the community are not encouraged and rewarded in Amherst.  Insular thinking and power aggrandizement dominate our political process.  Large but minority groups are marginalized. The unity and broad inclusiveness in our community is sacrificed to the agenda of the  ruling majority. All of that leads to a diminishment of our collective quality of life. How sad. I hope I am wrong.
I can say with complete confidence, I have no ego in this matter. I want to be on the Planning Board because I believe in inclusion, participation, engagement and community building. Nothing is more important to our quality of life than a strong sense of community and connection. My appointment to the Planning Board would be widely viewed as an affirmation of inclusion. I want to be on the Planning Board because I am representative of a large active cross-section of our community and can ensure that those views are included in all deliberations. I want to be on the Planning Board because I have a wide variety of fresh ideas that are not currently being adequately considered and potentially might lead to outcomes that would benefit all of us. Finally, I write this letter, to encourage myself and the many, many people who feel disenfranchised by the existing governance arrangement to remain engaged for the benefit of ourselves and the community as a whole.
Robert Greeney is a 26 year resident of Amherst, Professor of Physics at Holyoke Community College, and an avid amateur potter, poet, painter, and photographer.