School Committee Votes To Proceed With Fall Sports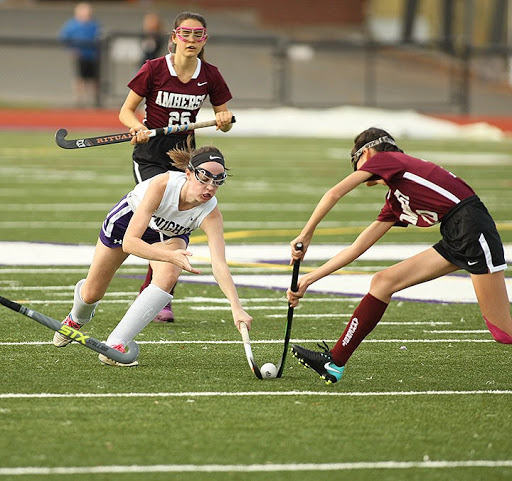 The Amherst Regional School Committee voted at their meeting on September 8, to allow for fall sports seasons under mandated Massachusetts Interscholastic Athletic Association (MIAA) modifications. The motion passed in a seven to one vote with one abstention. Practices will begin September 18th, and competition schedules have yet to be finalized
Superintendent Michael Morris chose to support ARHS Athletic Director Victoria Stewart's fall proposal to offer a safe, inclusive alternative to recreational sports teams that have been playing throughout the summer. "Frankly, our students are actively playing these sports as is. I'd rather have it governed with rules that we feel like promote safety as opposed to having students participate in these sports on their own without some of those safety measures." he said.

The decision mirrors similar outcomes from surrounding regions, most of which have chosen to hold sports as well. Northampton public schools are expected to vote this coming Thursday, September 10th.
Stewart's plan to allow the fall seasons included all sports but golf and football. Football is required to be postponed to a "floating season" beginning in February due to its high-risk classification. Golf was not included due to its practice location at the Amherst Golf course as opposed to on school grounds. She worries that other golfers at the course will not be following MIAA guidelines, and there is no way for the school to enforce that. She also noted the influence of the school coach's discomfort with having a season, based on his personal research and interactions with the Amherst Golf Club board. 

Volleyball will be able to start thanks to an anonymous donor who gifted the school two outdoor volleyball nets. All practices and home games will take place outside, which resolves concerns that several school committee members had about the safety of indoor spaces.  Committee member Peter Demling explained that the technicalities of having safe volleyball make it "a hard one" for him to feel confident about. Ensuring that the season is performed in a safe manner eases his worries about sanctioning the sport, he said.  Stewart added that having indoor practices conflicts with the lack of in-person learning this semester. 
One inequity issue that arose in the discussion was that of transportation. During a normal semester, many students rely on buses to get to and from school. With remote learning, that option is no longer available. Morris explained that as bus drivers and maintenance staff prepare for the phasing-in of high needs students on October 1st, there is no way to manage athletics additionally. "An imperfect solution seems better than the alternative." he said, referring to team-organized carpooling.
Morris also noted that another equity issue arises if buses are available to athletes but not other extracurriculars such as clubs or arts. "If you've been at the high school at three-thirty in the afternoon on a typical day, you'll notice how many extracurricular activities are happening. It emcompasses much of the school population." said Morris.
Both Stewart and committee members agreed that spectators at games are not a priority, and feel comfortable preventing fans and parents from coming to competitions, at least initially. "Saying okay, we can't have fans, is not an issue to me as of right now." said Stewart.
Finding referees during the pandemic also poses a challenge. Many of the usual referees do not feel comfortable participating this season, either because of safety concerns or new MIAA game modifications, said Stewart. She also explained the potential need for "game managers", a position that will ensure that safety guidelines are being followed so coaches and referees can stick to their usual jobs.
Despite complications involved in executing the plan, the committee was optimistic about what sports could provide for students this semester. Committee member Sarahbess Kenney said, "I know, having been a high school athlete, that I was a better student during sports seasons. So my grades were better, I got my homework done, [and] I was a happier, just better human."

A recording of the full meeting can be found here.