Two-Thirds of Amherst-Pelham Families Choose In-Person Learning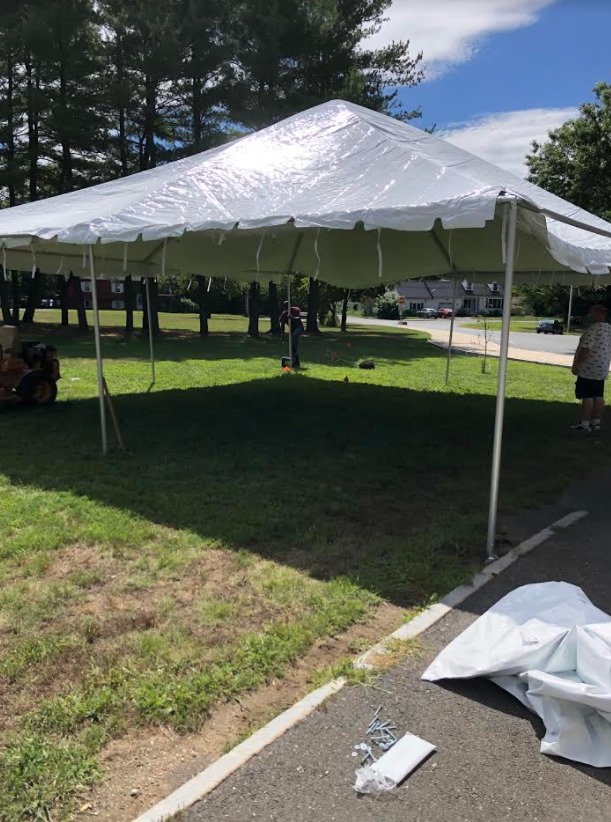 Two-thirds of families with students in Amherst-Pelham schools have requested in-person learning over distance learning this fall. For families of kindergarten and first grade students, those decisions are binding, while for families of students in grades two through twelve, it is non-binding at this point.
Superintendent Michael Morris reported that Fort River and Pelham had the highest rate of families choosing in-person instruction. At Fort River, 81% of families preferred in-person. Far fewer families chose in-person at Crocker Farm, according to Morris. At the middle school, 66% chose in-person while the figure was 67% at the high school.
Morris said they have had a very high response rate to the survey to date, with only 25-30 families failing to respond.
Space maps of the schools that were presented last month were based on 100% of students returning for in-person classes. Now that the numbers of in-person students appear to be far lower, Morris said the new space maps "will look a lot more amenable." The district anticipates being able to accommodate all Wildwood and Fort River students across all grades in the  "halfsies" (half of a quad) and kindergarten classrooms. The earlier maps showed the cafeterias, movement, music, and art rooms also in use for regular classrooms.
At Crocker Farm, this will likely mean that there will be space for fifth and sixth graders to be accommodated at the school rather than having to relocate to the middle school building, as had been proposed.
When asked about class size, Morris said most elementary classes will have fewer than 20 students this year.
School Committee member Peter Demling asked Morris if he could share any updates on negotiations with the teachers union regarding a date of return to in-person school. Morris replied only that they are "making progress" and that there is "mutual interest in coming to a resolution as soon as possible." On August 22, a joint statement by the District and the union stated that the earliest start date for any students entering the buildings would be October 1. Remote instruction begins for all students on Wednesday, September 16.
Distance Learning
Morris provided greater detail this week on what distance learning will look like. Detailed schedules for both elementary and secondary students were shared with families and a virtual information session on the elementary schedule was held by Morris and Curriculum Director Tim Sheehan. Each elementary class will be divided into A and B groups to allow for smaller group instruction in math and literacy.  
Morris described professional development that teachers had received from the Global Online Academy (GOA) that helped them think through what virtual content needs to be synchronous and what can be asynchronous. For elementary students, he said there will be approximately 2.5 hours each day of synchronous instruction. The district has used CARES Act funding to purchase online learning tools that can be used during the asynchronous elements of the school day. 
Chromebooks (i.e., laptop computers) were distributed this week to students needing them to access virtual learning. A queue of caregivers and children formed outside Wildwood school on Thursday afternoon to pick up their devices, with families clearly excited to see each other again.
Pictures of tents being erected at the schools for outdoor classes were posted on the District's social media channels this week. The high school will have three tents while each of the other schools will have one to use while the weather remains mild. A schedule for tent use has not been presented as yet. Many caregiver respondents to surveys issued by the District expressed support for more outdoor learning opportunities this fall. Efforts to improve ventilation inside the buildings and reduce the risk of COVID-19 were addressed in an Indy article last week.
Technical Support
One issue that families experienced in the spring was the need to provide technical support to their kids while also trying to juggle working from home. Morris said this week that transitions between virtual meetings will be minimized to limit the need for caregiver support. While students may have a break built into the schedule, he said they will leave their virtual meeting connected rather than having to reconnect after the break. 
The limited ability of caregivers to provide technical and educational support to students during distance learning was recognized repeatedly, with Morris noting that many parents may be working outside the home while their children are doing virtual learning this fall. Additionally, he said that it could be an older sibling or relative caring for the elementary student while also trying to do their own school work.
Morris quoted statistics from former Education Secretary John King that illustrated racial disparities in the ability to work from home. National figures show that about 20% of Black workers and 17% of Latinos can work from home, while about 30% of white workers can do so. "We want to make sure we are providing real instruction for students. We cannot assume or expect that an adult will be next to them the whole time, working with them on their learning."