Letter: Town Should Adopt A More Open Web Meeting Format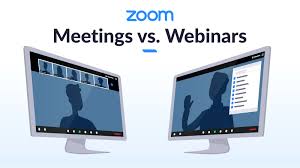 Do you remember the happier days, pre-Covid, when you could go to a community event, see friends and neighbors, and participate in a lively in-person discussion on important neighborhood and town topics? Me too.
I recently received an email inviting me and my neighbors to a District 3 Community Meeting on Sunday, October 4th. The invitation from District 3 Town Councilor, Dorothy Pam, included the following: "We have been exploring a more interactive format, but this format is what is recommended by the Town of Amherst to preserve safety and to prevent Zoom bombing. The Hosts and Panelists (Town Councilors and Speakers) can unmute one or more attendees so you will be able to ask questions and make comments. The participants list is only visible to the host and panelists."
One thing I recall hearing from the Council president discussing Zoom webinars is that if the Town and Council were to choose a more open format for online meetings, there would be greater security concerns. Moreover, due to these security concerns, having a more open format would require additional town staffing for each meeting to serve as gatekeepers and to actively monitor the events for malicious interlopers. Given the large number of Council meetings, committee meetings, and community events on the Town calendar, the conclusion I heard is that the staffing time and costs for this would be tremendous, and not justifiable given the Town's more pressing needs and budget constraints.
I do not disagree with this conclusion. However, I still argue that for the town events that are intended to be the most interactive and engaging for public attendees, for example, community forums and outreach meetings including District Meetings, Zoom Webinar and the Webinar settings the Town uses are too restrictive. Public participants can only see the panelists and hosts, and there is no indication of which or how many other public attendees are also "in the room." There is often no way to ask a question or make a comment without "raising a hand" and being selected to speak and unmuted by the moderator, and the chat function, allowing the typing of messages to other attendees, is disabled. Zoom Webinar has a setting that can allow such chats.
I ask that the Town consider providing additional staffing if that's what's needed to have a more open format for such outreach events. For example, I have been impressed by and enjoyed participating in the bi-monthly District 5 meetings. These meetings, which are run by the two District 5 Councilors, Shalini Bahl-Milne and Darcy DuMont, use Zoom Meeting instead of Zoom Webinar. This allows all the participants to see each other and communicate without having to go through a gatekeeper or moderator first.
Another more open format is YouTube Live. The Amherst Regional Public Schools (ARPS) have used YouTube Live successfully for a number of their public outreach events. YouTubeLive allows participants to directly submit chat questions and comments that are seen by all, and is more interactive and engaging than the Town of Amherst's Zoom Webinar practices and current settings. For the ARPS online events, ARPS has a staff person who moderates the chats just in case and who can delete any inappropriate comments.
There are currently large uncertainties regarding COVID and when the Town of Amherst might be able to safely start having in-person meetings again. It could be many months or longer. Given this situation, I hope that the Town and Town Council will reconsider their earlier decisions and explore using a more open, engaging online platform and settings for Town forums and other community events. Even the best online format will be lacking compared to in-person interactions, but surely the Town and Council can do a little more to recapture the essence and energy of those live events it used to have.
Tracy Zafian
Tracy Zafian, an Amherst resident, has participated in many Zoom webinars, Zoom meetings, and other online events, as both a host/panelist, and general attendee, for her job at UMass and in the community.