Opinion: Amherst Needs Village Design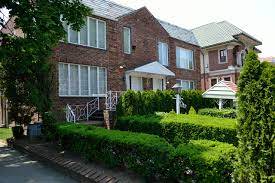 Editor's note: The Community Resource Committee of the Town Council (CRC) initiated a discussion of priorities for revising the Town's zoning bylaws at a joint meeting with the Town Council on September 15. Councilors were asked to submit their individual priorities to the CRC. The responses of Councilors who do not sit on the CRC were summarized in an anonymized memo by CRC Chair Mandi Jo Hanneke (At large), which can be read here. The priorities of the Planning Board were summarized in a memo that can be found here.
Prior to that meeting, The Indy invited all 13 Councilors to share their individual visions and priorities for revising the Zoning Bylaws. Two responded: Dorothy Pam (District 3) and Darcy DuMont (District 5). The Indy welcomes these policy papers and encourages other Councilors to share their perspectives with the public to promote a wide ranging civic discussion on zoning priorities.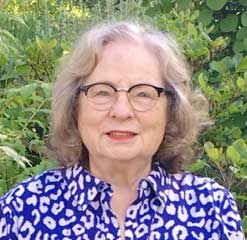 Amherst Needs Village Design
Village Design maintains the human scale while increasing density. The stated desire of the Amherst Master Plan to create more density in our village centers can be accomplished without sacrificing the small New England town ambiance which is part of the history and charm of Amherst by following the principles of Village Design. Maintaining a human scale throughout, Village Design looks at the character and quality of the whole, investing in good design and quality around the shared walkable public space of streets, parks, squares, and other public space.
Shared civic space. Buildings serve the needs of their residents and commercial enterprises by facing outwards, mixing public and private through front porches, balconies, awnings, not presenting large uniform facades thrusting into the public sidewalk that create no street interest or increased business. When there is no outdoor space for residents or passersby to share, space that would invite the interaction of people, there is no shared civic space.
Achieve density through semi-attached and attached housing such as townhouses, using energy efficient design and materials, and providing a diversity of housing choices and a mix of commercial, residential, and civic uses. The resulting human scale buildings would fit the character of the Town of Amherst and be compact, pedestrian friendly, and use architectural techniques that reflect local traditions and material.
Large apartment buildings are not the only, or indeed the best, way to increase the number of people living in an area.
Sunlight, fresh air, and green space are essential to all new residential buildings. Village Design reflects the wisdom and practicality of earlier design that knew that space, fresh air, and sunlight are necessary for public health and safety. Contagious diseases are not new. It has long been known that crowded dwellings lacking proper ventilation can breed disease. Small towns have survived epidemics through the principles of Village Design. Amherst and our neighboring towns have avoided many COVID deaths because most residents have had space, fresh air, and green space—both private and public—in which to survive in this long shutdown. Climate change and human beings invading animal habitats suggest there will continue to be more new and dangerous viruses in the future.
Sunlight is also important for mental as physical health. Amherst must not build tall buildings on the western side of Kendrick Park, creating a dark tunnel effect. To do so would put the park in shade most of the day.
Create a Planned Community (from the UK's New Towns Movement) or a PUD (Planned Unit Development) for more affordable family housing with shared green space in the Amherst's north, south, and east village centers. See Sunnyside Gardens in Long Island City, Queens, New York . These attached one-, two-, and three-family homes are small, very energy efficient, and affordable, providing homes for renters and owners. Such communities are perfect places for new families and those aging in place because they are compact communities.
For example, The brick homes in Sunnyside Gardens each include a small front garden facing the street and a small private garden in the rear bordering the large interior courtyards that all can see from their rear windows. Owner occupied houses with rental units provide a wide variety of housing options and include both small private and larger common green spaces. Every apartment, no matter how small, looks out onto the large vista of trees and grass. It renews one's soul.
A mix of homeownership and rental units is desirable. Renters can become homeowners and build equity, strengthening their financial security. Elderly people can age in place, often choosing to give up the responsibility of home ownership and become renters. This structure encourages vital communities with people of diverse incomes, age, backgrounds, and family size. We were renters, then homeowners in Sunnyside Garden from 1970—1986 and often visit our friends who still happily live there.
Inclusionary Zoning at a minimum of 10 percent affordable units (or space) for all buildings with 10 or more apartment units must be enforced, not triggered by requests for any kind of special permit, as is the case in Amherst today. The zoning item requiring apartment buildings with 10 or more units to have at least 10 percent affordable housing must apply in ALL cases.
Parking must be provided with new development. The large buildings recently built downtown work against, not for Amherst's needs, lacking sufficient parking for its residents who then park on residential streets for $25 a year with a private permit. No matter how much one might wish, cars are not going away, and here in New England, they are necessary in the long cold winter. Instead of trying to get rid of cars and the need for parking, concentrate on increasing the number of electric or hybrid cars, and provide parking and electric charging stations underneath or behind buildings.
Reduce building heights in BG districts to four floors, obviating the need to provide elevators for taller buildings. Again, this is good design in the Age of COVID-19.
Keep the BL (Business Limited) zoning as a reasonable transition from the taller downtown buildings to the neighboring residential districts. Building height and density should taper down in a pleasing manner. Create zoning to allow more owner occupied two- and three-family houses as well as houses on smaller lots to increase the housing types and supply while maintaining neighborhood character and lowering costs.
Design Review Board approval must be required, not advisory, to maintain Amherst's town character and prevent loss of quality of life.
Eliminate footnote "a" to the dimensional table to provide clear, consistent, and fair requirements.
No dormitories in the center of town!!! The plan to build dormitories in the center of downtown Amherst is flawed. A dormitory is a place to sleep; it is assumed that most "living" will be done on the college campus. But when the campus is closed, these buildings with no personal or shared green space outside of the apartments are not suited for anyone—student or family–who needs space for working at home and/or family living.
Diversity of people and building types makes an interesting Village center. Our residential neighborhoods have people of different ages, nationalities, backgrounds, income levels—professors and students, owners and renters. Why should our town center be less diverse?
* "VILLAGE GUIDANCE: Tools and Techniques for Rhode Island Communities" I have borrowed widely from this useful, well illustrated, and inspiring document.
Dorothy Pam is an Amherst Town Councilor From District 3.