New Appointments To Agricultural Commission, Community Safety Working Group, Disability Access Advisory Committee and Public Art Commission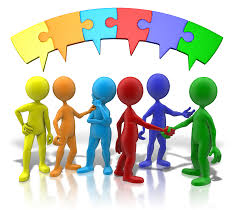 Town Manager Paul Bockelman has nominated new members to the Agricultural Commission, the Public Safety Working Group, and the Disability Access Advisory Committee.  The nominations were approved unanimously by the Council's Town Services and Outreach Committee at their meeting of 12/17 and will likely come before the full Town Council on 12/21. 

The nominations are listed below.  In each case, we provide the function of the commission or committee and a brief biographical profile supplied by the Town Manager.
Agricultural Commission
The purpose of the seven-member Agricultural Commission is to support and represent the Amherst farming and agricultural community as well as other farming and forestry activities. 
For a two-year term (expires June 30, 2022): Kristina Smith of West Pomeroy Lane
For a one-year term, non-voting (expires June 30, 2021), Douglas Marshall of Eames Street, representing the Planning Board
Biographical Profiles 
Kristina Smith works at the Massachusetts Department of Agricultural Resources in the Agricultural Preservation Restriction program serving Hampden and Berkshire counties. She has a deep understanding of regulatory challenges and works regularly with the farming community. She said she is passionate about advocating for farmers and is eager to be involved in the farming community in her hometown. 
Douglas Marshall is a member of the Planning Board, which voted to have him represent the Board on the Agricultural Commission as a non-voting member.
Community Safety Working Group
The purpose of the Community Safety Working Group is to (a) make recommendations on alternative ways of providing public safety services to the community and (b) make recommendations about reforms to the current organizational and oversight structures of the Amherst Police Department.  The charge of the working group includes: 
Studying the complex issues of delivering community safety services — currently provided through the police department and other means — to ensure racial equity
Recommending reforms to the current organizational and oversight structures
Examining existing Town funding priorities for delivering community safety services
The Working Group is slated to have nine voting members. This appointment fills one of two remaining vacancies.
Nominated for a term that lasts the length of the Working Group's efforts: Darius Cage of Longmeadow Drive.
Biographical Profile 
Darius Cage seeks to serve on the Working Group to bring his perspective and that of his peers. He wanted to give voice to the needs of his community and referenced his experiences in the Town of Amherst. He described himself as highly communicative and in touch with lots of people in the community. In response to a team member's question, he said he would be willing to reach out to people he knows to encourage them to become engaged in the work of the Community Safety Working Group. 
Disability Access Committee (DAAC)
The DAAC is an advisory committee to the town on issues of physical, programmatic, and employment accessibility.  DAAC makes recommendations concerning equal access where appropriate for people with disabilities. The committee seeks to increase recognition within Town government and among townspeople concerning issues of disability access. Its members educate themselves in applicable areas in order to facilitate government and community change. The Committee has seven voting members. At least three members should have physical, sensory or mental disabilities. All should be aware of service systems and have experience with disabled citizens and the laws that protect them. 
Nominated for a three-year term (expires June 30, 2023): Martha Smith of North Pleasant Street
Seren Derin and Victoria Dixon continue with terms expiring June 30, 2021. Elysse Link, Myra Ross, and Ruth Smith continue with terms expiring June 30, 2022. Zander Crowley continues with a term expiring June 30, 2023. Christopher Blount, who was appointed in September, declined the appointment due to demands from his job, which created this vacancy.
Biographical Profile 
Martha Smith is a semi-retired architect who has practiced for over 40 years in the town. She was the Facilities Board Member of the UMass Architectural Access Board for over 30 years. She brings design and construction experience, and a working knowledge of the hurdles faced by those with disabilities. She continues to work part-time at the University and would be required to recuse herself from any UMass review until after she retires.

Public Art Commission
The purpose of the Commission is to foster a greater community awareness of the interaction with public art, and through public art, promote cultural diversity and an improved quality of life for Amherst's citizens.   The responsibilities of the commission include the following:
1. To develop guidelines for public art as necessary or as required by other town boards and committees,
2. To propose an annual budget to carry out its activities to the Town Manager,
3. To seek funding sources for public art,
4. To encourage integration of art in public and private development projects at the earliest planning stages,
5. To act as a liaison for public art artists with other town boards,
6. To serve as a resource in discussing possibilities for public art as site plan review applications are being developed, and
7. To develop policy for documentation, maintenance, and conservation of all publicly owned works in Amherst.

The Commission has seven voting members.  Voting members should include (where possible): those who have demonstrated scholarship or creativity in, or distinguished service to, the arts and humanities, and who shall be broadly representative of all fields of the performing arts, the fine arts, and the humanities. Some experience in handling funds is desirable. Members should collectively have knowledge of education, economic development, and tourism.

Appointed for a three year term (expires June 30, 2023)  Shelley Kirkwood, of South East Street,

Amy Crawley and Ellen Keiter will continue with terms expiring June 30, 2021, James Barnhill and Shoshona King will continue with terms expiring June 30, 2022. William Kaizen will continue with a term expiring June 30, 2023
Biographical Profile
Shelley Kirkwood is an artist, former curator, and college educator. After graduating from Hampshire College, she spent time earning a Masters Degree and utilizing her curatorial skills in museums in Tucson and Atlanta. She is an accomplished grant writer who is interested in applying her skills to support the Commission.