Opinion: Dumb Growth Reprise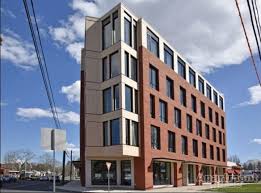 Editor's Note: This week we are reposting this column by Michael Greenebaum because it speaks to the many letters in this issue addressing the Town's zoning priorities and also the letter By Denise Barberet on the change of ownership of two new apartment buildings in downtown Amherst.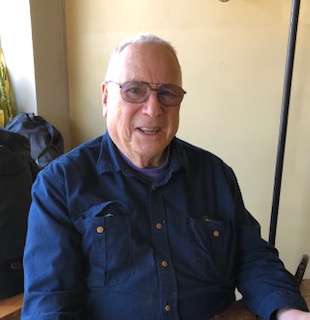 What vision of the future is compelling the Town Council to press ahead with large, costly capital projects and the urbanization of downtown? First we should be reminded of some process decisions before we look at the substance of what the sloganeers are calling "smart growth." The first process decision was getting rid of Town Meeting. While Town Meeting did not have an anti-growth attitude, it gave voice to those who did, and that was an anathema to planners for whom growth is like mother's milk. The second process decision was to vest all power in a Town Council Or so it seems by reading the town's charter approved by the voters when they accepted the city form of government. The Home Rule Charter is really Amherst's constitution, a statement of philosophy as much as a set of governing protocols. It is readily available on the town's web site.
Like the US and Massachusetts constitutions, Amherst's constitution makes no mention of political parties or political action committees. To use the language of planning for just a moment, political parties and PACS provide an overlay on top of the political structures mandated in our constitutions. And in politics as in planning, overlays are often ways of subverting the political and zoning processes without seeming to change them.
Let me be explicit. Amherst, right now, is being governed by a group of citizens who call themselves Amherst Forward. Their agenda is heavily tilted in favor of smart growth. This is well within the bounds of debatable ideas for the future of Amherst, but they do not want to debate it. Indeed they want actively to suppress debate. Eliminating Town Meeting was an important first step in that agenda. However interesting and debatable Amherst Forward's ideas may be, their processes for suppressing debate are unacceptable. Their work is done out of the public eye, they demand loyalty from the candidates they endorse, and they skillfully use technology to deploy and direct a virtually invisible constituency. They have been successful.
A majority of Town Counselors received the endorsement of Amherst Forward, So it is a fairly safe bet that the Town Council will support smart growth So what is it? It is a planning position based on four propositions: growth, density, infill, and building by "right" rather than "special permit."
Growth
Amherst has a long history of planning documents generated by special committees and consultants. I have not been able to find any instance in which the idea of growth itself was ever subjected to scrutiny or debate. Perhaps this is not surprising, since builders and developers have always been central to the planning process in Amherst. I don't know if there have ever been town discussions on the limits to growth, the kinds of growth, the consequences of growth. Getting bigger is a good thing, apparently – more people, of course, means more customers, more audiences, more cars. Smart growth wants more.
Density
Ten years ago, greater density in downtown and in village centers was sold as a trade-off for maintaining and preserving open space elsewhere in town. And since there were several examples of sprawling subdivisions in town, that seemed like a reasonable proposition. But just as there was no talk about the limits of growth, so was there no talk about the limits of density – except in the pages of the Indy. The result? Three unattractive, overlarge, badly sited buildings (Kendrick Place, Boltwood Place, and One East Pleasant Street) which are blights on our downtown. The shadow thrown across Triangle Street by Kendrick Place can stand as an apt metaphor for smart growth. These buildings are too big, too bulky and too ugly. The residential population they are designed for is largely students. They provide either no or limited parking for residences. Their commercial spaces do not seem to be in great demand.
These are buildings intended for cities, not towns, and in spite of the charter commission's quaint desire to keep the label "town", they were legally making Amherst a city and many of the same folks are now urging development that lives up to its legal status. I am actually in favor of mixed use buildings and if properly understood they lead to a dynamic, friendly, and safe street life. Density, properly understood, leads to congeniality and neighborliness. It has not been properly understood in Amherst recently; compare the grand mixed-use buildings on the northeast corner of our main intersection with the dismal buildings further up the block which have more floors, greater density, no character, and far less street life.
In-fill
Planners abhor an empty space. Downtown Amherst has three precious green spaces: the Common, Sweetser Park, and Kendrick Park. It has also had some less attractive open land parcels or parcels ripe for redevelopment. The Tucker-Taft Building on the west side of North Pleasant Street replaced a gas station, whose life was both messy and vital. No one would accuse the Tucker-Taft Building of being either. Kendrick Place, and the shadow it throws over Triangle Street on sunny days, replaced a popular family restaurant. And so on. Each of Amherst's in-fill projects has squelched street life and made Amherst Center a less attractive place for residents to visit.
Building by Right
Here we come to the crux of the matter. Amherst has a dense and tedious Zoning Bylaw which divides the town into various districts: commercial, residential, and variations on those themes. The Bylaw specifies in arduous detail what kinds of activities can take place in these districts and also what buildings can look like and how they fit onto their lots. (This is an oversimplification, but any comment about the Zoning Bylaw needs to be an oversimplification). Any proposed building that meets the Bylaw specifications has a "Right" to build. Any proposed building that fails to meet all the specifications can only build if issued a "Special Permit" by the Zoning Board of Appeals. (Again, an oversimplifcation, but over the years relations between the Planning Board, which oversees building by Right, and the Zoning Board, which issues Special Permits, has often been rocky.) When you read in The Indy or elsewhere about a Chapter 40R Overlay, you are reading about a proposal to avoid both the Zoning Bylaw and the skirmishing over building "by Right." Without going into the weeds, let's just say that neither Boltwood Walk, Kendrick Place nor One East Pleasant Street could have been built "by Right" under the Zoning Bylaw. Of course builders and developers, who are active in Amherst Forward, the Business Improvement District (BID), and the Chamber of Commerce, want to be able to build by Right in the downtown business district. This is what a Chapter 40R overlay would give them.
This is dumb growth. It suppresses street life downtown and takes downtown away from most town residents as well as visitors who are built into a college town. It is ugly, outsized and, like urban corridors everywhere, creates darkness when the sun is not high in the sky. It brings residential populations into what should be a thriving commercial district. Who can window-shop or browse in any of these buildings? Who would find walking past them an invigorating or life-enhancing activity?
All of these assertions are debatable. Why does Amherst Forward not want to debate them?
Michael Greenebaum was principal of Mark's Meadow School from 1970-1991 and from 1974 taught Organization Studies in the Higher Education Center at the UMass School of Education. He served in Town Meeting from 1992, was on the first Charter Commission in 1993 and served on several town committees, including Town Commercial Relations Committee and the Long Range Planning Committee.