Opinion: Local and Green (#20): 2020 – Good Riddance To Bad Rubbish, Or How Did We End Up With This Trash Hauling Deal?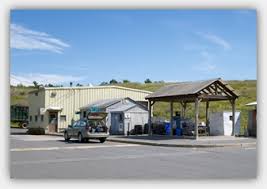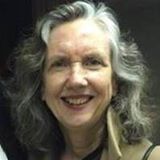 As the year came to a close, several Amherst residents noted with dismay – via the Nextdoor Networking Service – that their trash hauling rates had risen. Many are confused by the lack of clarity regarding deals and prices offered by USA Hauling and Recycling.
In the past, many Amherst residents happily gave their trash hauling business to local businesses like Amherst Trucking, Duseau Trucking and Alternative Recycling Systems. However, over the last few years, all were bought out by USA, which now holds a monopoly on service to Amherst single family homes, while Republic provides the bulk of apartment complex services. Although haulers need a permit from the Board of Health to conduct business in Amherst, they contract directly with single family residents, businesses and apartment complexes.
Enter Zero Waste Amherst
The former Amherst Refuse and Recycling Committee was disbanded in 2017, shortly after submitting a proposed Solid Waste Master Plan to the Town. This plan was considered by the former Select Board, but never formally adopted.
In the absence of a Town committee, residents formed Zero Waste Amherst, a grassroots group dedicated to finding ways to reduce waste in Amherst and regionally. The Hauler Reform workgroup is identifying the best zero waste practices available for reducing trash, collecting recyclables and collecting and using organics (food waste and other compost). My previous Local and Green column covers reducing food waste, ranked as the third most effective climate solution in Drawdown, edited by Paul Hawkin.
Best Hauling Practices Studied
In partnership with town staff also interested in avoiding the hauler monopoly, ZWA requested a Mass Department of Environmental Protection technical assistance study of hauler best practices. A survey conducted by Veronique Blanchard, DEP Municipal Assistance Coordinator for Western Mass, is looking at 8 communities in Massachusetts and the country that are on the cutting edge of zero waste practices – for trash, recycling and compost pick-up that can be done at a reasonable price to users – whether single family or multi-family residents, business owners, institutions or the Town itself.
For each municipality, we will examine the costs, the program structure, strategies for trash reduction, recycling, compost, bulky waste and hazardous waste collection, reuse and repair strategies, multi family strategies and ideas around outreach and education campaigns. Each has unique features, some of which we hope Amherst can replicate.
Most important, the study is focusing on two possible options for a "new normal" in waste, recycling and organics hauling: 1) an exclusive contract between haulers and the Town resulting in more control over the services provided and more cost transparency , and 2) providing hauling services directly, using town employees, space and equipment, or working with neighboring towns to share the direct provision of waste hauling and recycling services. The second option has one major advantage: removing the profit motive. The town would control the services provided, the pricing structure would be clear, and incentives could be offered for reducing the amount of trash and recycling .
Transfer Station Loved By Residents
Regardless of what option the Town decides on, the Transfer Station remains an essential part of the answer.
COVID-19 has provided challenges to providing services, but that should not deter the Town from preserving them. The Transfer Station not only handles resident and municipal waste and recycling, but takes compost, yard waste, wood, bulky waste of many types, returnable bottles, plastic planters, books and the allows for the pleasures of discovery at the "Take It Or Leave It." Many town residents regularly use it to save a LOT of money in comparison to contracting with a hauler. It serves as a meeting place and has the potential to be the locale for a repair cafe.
Resident Support Needed
Either of these hauler changes being studied will require strong citizen support. And will take time to implement. In the meantime, anyone interested in reforming our waste hauling system is welcome to join the ZWA Hauler Reform Committee. Please contact ZWA at zwamherst@gmail.com. ZWA can also be found on Facebook at Zero Waste Amherst | Facebook and on our website (still in progress) at Resources | Mysite (wixsite.com).
Darcy DuMont is a founding member of Zero Waste Amherst, a founding member of Western MA Community Choice Energy, a member of the Amherst Energy and Climate Action Committee and an Amherst Town Councilor representing District 5. Views expressed are hers and not those of the Town Council.