First Forum On Public Safety: Small Turnout, Big Questions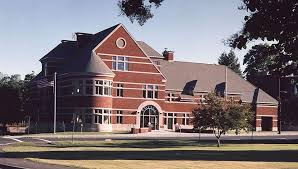 The Town's Community Safety Working Group (CSWG) held the first of two public forums to solicit community input on the local police and other public safety matters on January 13. The forum was held as a Zoom webinar and was recorded. That recording will be posted eventually on the committee's website .
A second public forum will be held on Saturday, January 16 from 3 to 5 p.m. That event can be accessed with the following Zoom links:
Saturday January 16, 5-7 p.m.
https://amherstma.zoom.us/J/87099624566
iphone one-tap:US:13126266799,,87099624566#
+16468769923,,87099624566#
The flyer for the event can be found here

Community Safety Working Group Background (from the Committee's Web Page)
The CSWG has the following purpose:
(a) to make recommendations on alternative ways of providing public safety services to the community, and
(b) to make recommendations on reforms to the current organizational and oversight structures of the Amherst Police Department.
It has the following charge:
The Working Group shall:
Study the complex issues of delivering community safety services, currently provided through the police department and other means, to ensure racial equity;
Recommend reforms to the current organizational and oversight structures;
Examine existing Town funding priorities for delivering community safety services.
The Working Group can achieve this by:
Learning from previous work by the Town through previous studies and committees;
Examining current public safety services and how they are delivered;
Reviewing policies, complaints, and current training practices;
Exploring models of resident oversight of police departments;
Collecting data from people's experiences in Amherst;
Engaging the communities most impacted by policing to develop alternatives and identify solutions to diagnosed problems;
Investigating alternative models such as:

Eugene, Oregon. Cahoots (Crisis Assistance Helping Out on the Street);
Albuquerque. Community Safety Alternative;
Denver STAR (Support Team Assisted Response)
Submission of a written report to the Town Manager by January 15, 2021 on alternative options to public safety services currently provided by the Amherst Police Department. (note: as of January 15 this report has not yet been submitted)
Submission of a written report to the Town Manager by June 30, 2021 on recommendations for resident oversight and for policy reforms for the Amherst Police Department.
The Forum
The forum was moderated by Community Participation Officer Jennifer Moyston. Also present and representing the CSWG and the Town were CSWG members Paul Wiley (Chair), Russ Vernon Jones, Deborah Ferreira, Pat Ononibaku, Brianna Owen, Darius Cage, and Tashina Bowman, Town IT Director Sean Hannon, Town Manager Paul Bockelman, and Town Councilor Dorothy Pam (District 3).
Moyston opened the proceedings with an acknowledgement of the area's indigenous heritage and an acknowledgement of the pain that so many feel as a result of the assault on Capitol in Washington, D.C on January 6. This was followed by an opening statement from CSWG Chair Paul Wiley and a list of questions that the CSWG hopes participants in the forum will address. These are:
Questions
What experiences have you (or your relatives or friends) had with the Amherst Police Department?
Have you experienced or been made aware of situations in which white people and BIPOC people were treated differently by the Amherst Police Department?
What changes would you like to see or recommend about how community safety services are provided in Amherst?
What, if any situations currently being addressed by the police do you believe could be more effectively or appropriately dealt with through non-threatening, alternative public safety services?
Only five members of the public spoke at the forum which was scheduled for two hours: Vira Cage, Monica Cage, Donavan Robinson, Amara Donavan, and Kurt Geryk. Yet, they raised large questions and concerns, including why the turnout was so low and what needs to be done to elicit more participation.

Speakers emphasized the following:
There is not enough trust in Town for BIPOC people to feel safe enough to come and share their experiences with the police in a public forum.
The experience of surveillance, over-tracking, and harassment of youth of color by the police is ubiquitous.
The experiences of youth of color with the police in Amherst differ substantially from those of White youth
There is a need for expanded youth services and youth programming in Town
Vira Cage, a former member of the School Committee, was the first to offer testimony. She said that it ought to be a priority for the Town to divert funds from the police budget to support youth services and youth programming. She said that the Town needs a teen center, has very little along the lines of programming for young people, and very little safe space for young people to hang out, and said that services like this used to be supported by the Town. She said that she would like to see a summer jobs program, aimed at local BIPOC youth, that includes opportunities within Town Hall. She emphasized, as did every speaker, that the experiences of BIPOC communities with the police are different than those of White communities. She noted that Town officials are not likely to hear from the communities most impacted by interactions with police because it takes a lot of courage to speak out against the police. The fear of retaliation is real, especially in families where a member is undocumented. She advised that public forums might not be the best way to engage with communities where the relationship with the police is fraught, and she charged the Committee to be aware of this. She shared that she had done this kind of outreach in the school district, advising the committee that there are costs, risks, and consequences that people have to consider before they engage.
Monica Cage, Vira's daughter and a senior at Amherst Regional High School, spoke next, telling of her Black male friends' experiences getting pulled over by police and how terrifying it is for them, especially in the aftermath of George Floyd. This would be less terrifying if kids knew the cops, the cops knew the kids, and the interactions were among people who know each other she said. She concluded that we ought to seek ways to build bridges between police and community youth.
Vira Cage said that regarding engagement with the police, things that might appear harmless to some can be experienced very differently by others. She said that she had been thinking about the riots at the Capitol and how different the response on the part of the police was toward murderous White rioters (who look like the police) as opposed to the peaceful protestors for Black Lives Matter, who were treated quite harshly by the D.C. police months earlier.
She shared the following story:There was a group of boys of color who were hanging out in front of the fire station. A police officer questioned them about some shoplifting that had been reported at the neighboring CVS. The boys were taken into the CVS to be identified by employees, and they felt they had no choice but to submit to the process. It was a traumatic experience for these young people — and not an uncommon experience in Amherst, Cage suggested. Others affirmed that. But the police report noted that the police felt they had tried really hard to be friendly and supportive of the young people and that they had no sense of how the kids experienced the encounter.
Vira Cage concluded that this is just another incident that speaks to the need for recreational space for young people in Amherst, who are often tracked and questioned by police when they hang out downtown. She noted that young people also need a forum or a system where they can get help in processing their experiences with the police. She observed that every engagement with the police occurs in a context of pervasive police violence toward People of Color across the country. And she said she wonders how many of the new hires at the Amherst Police Department have experience with communities as diverse as Amherst?
Committee member Deborah Ferreira asked if there has been any formal or systematic outreach on the part of the APD to youth of color in the community.

Vira Cage responded that she hasn't seen it and isn't sure that she wants to see it. The police are armed and engagement with armed people is perhaps not what is needed. She reported having heard accounts of police engaging one on one with BIPOC youth, seeking information about things like drugs, and said that doesn't seem healthy and is not the kind of programming we need. People of color would rather not have to engage with the cops, she said.
Moyston said that a member of the force has spent some time coaching youth basketball, and asked how she feels about that. Cage responded that she is fine with that. Getting to know the community and connecting with the community is probably healthy, she said, but it's different when you engage as an armed police officer.
Donavan Robinson, who grew up in Amherst and attended Amherst Regional High School, shared an experience from New Year's Eve 2016. He said that he was leaving a party near the South East School campus around midnight. Apparently the police had been called about the party and as he walked past the campus a police car pulled up. The officer jumped out of the car and ran toward Robinson with his hand on his gun. He told Robinson to put his hands up, and then cuffed him. He told him he was going to be detained but did not tell him why. Robinson asked why he was being detained and the officer responded that "if you cooperate, I'll tell you why." Robinson said he'd had no idea what was going on, and that the officer had proceeded to search him, and had kept demanding, "Where's your gun, where's your gun?" The officer finally said, "We're searching for a black male in a red jacket." Robinson was wearing a maroon jacket. More police arrived. A crowd started to gather, and Robinson started speaking to the crowd, sharing his information as a self-defense strategy. "Please tell someone what's happening here," he pleaded. The police said that if he kept talking he would be arrested for disorderly conduct, and then put him in the police car. After a White friend arrived and vouched for him, the police apologized for the inconvenience and let him go.
Many of those participating affirmed that such an experience was common for youth of color in Amherst, including the validation by a White person.
Kurt Geryk said that there are people like himself who are listening, and that he wants Robinson to know that he heard him and feels he shouldn't have to apologize when he has an experience like that, and it should be the other way around.

Amara Donavan, who grew up in Amherst as a White identifying Latina with many friends of color, was next to testify. She attended Amherst High School and UMass and now works with two social justice organizations in Cambridge. Throughout her experience at Amherst high school, she said, she would notice that her friends were frequently tracked, followed, and surveilled downtown, as well as at the pizza place and the cemetery near the high school. As a student at UMass, she said, she noticed that many of her friends of color were surveilled and arrested on drug issues, but her White-presenting friends were not. And she said she has witnessed racial profiling when friends of color were driving that did not happen to her White-presenting friends. As an adult, she said, she has witnessed police threatening to call the Department of Children's Services on families that did not allow police into their homes to engage with youth of color, and she asserted that this is a common problem in Amherst. She said that stopping youth of color, requiring them to prove themselves, and then letting them go has implications for the kind of data that we have on racial profiling. Those incidental stops don't get recorded as an arrest gets recorded she said. So harassment and over-surveillance of youth of color might not show up in police records.
Donavan suggested that the CSWG needs to consider the reporting process and how it works . And what if someone wants to report a police officer or an experience with the police — how does that work? The Town needs a Person of Color to help steward that process, she said, otherwise there is "all kinds of intimidation" that discourages reporting.
She offered that the public hearing is a good first step in a needs assessment of what our community is looking for, and what it can look like and feel like for people on the margins, but those people need to be involved in imagining the change needed and how we connect them to the levers of power.
Committee member Tashina Bowman asked Donavan why she didn't report her sense of mistreatment/unfairness. Or, more generically, "Why don't people report poor experiences?" But Donavan had left the hearing. Committee Chair Paul Wiley replied that CSWG should be able to explore that question as part of its work.
Moyston noted that just because police are not drawing guns doesn't mean there's no harm. There is a power structure, and it can be intimidating.
Committee member Pat Ononibaku said that for more than 30 years in the community, she's been aware of the tracking of youth of color. She shared that she is not surprised that so few members of the community are comfortable speaking out. That is why she has advocated for having something like an ambassador who would go out into the community to reach out. The fear of retaliation is common and fully justified, she said, and added that in thinking about building trust and confidence, we need to think about the long history of justified mistrust. This experience of tracking kids of color is common. She said that she has seen BIPOC kids hanging out or just passing by in groups in the vicinity of her former restaurant, Baku's, and that she's seen White business owners call the police on them. The kids are always questioned by the police about shoplifting. She emphasized that this happens here often — but she has never seen the police contacted about groups of White kids.
Wiley noted that there is good reason to expect apprehension from members of the community whom we need to hear from. But the Committee is in a position to make a difference and to change the current circumstances. This is an important opportunity and we need more people to speak out, he said, and encouraged people to promote the second hearing, which will take place on Saturday.

The Committee seeks written testimony as well as oral testimony, and it can be anonymous. Wiley did not indicate whether the Committee has received written testimony yet. Written testimony can be submitted here.
After the formal adjournment of the forum, there was considerable discussion about the possibility of offering honorariums and/or meals to people who take the time to offer testimony. The committee agreed to look into the possibility of offering $25 gift cards and to discuss honoraria further at their next formal meeting.