Town Halls Planned On Possible Later Start Time For Amherst Regional Schools' Secondary Students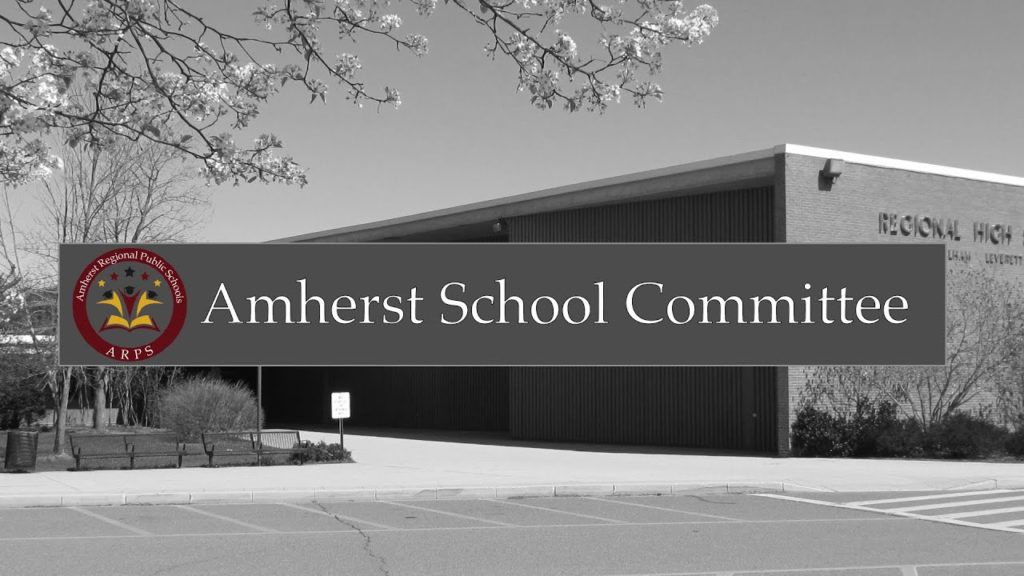 Elementary Schedule Would Also Change
Virtual Town Hall meetings on the prospect of a permanent later start time for the Amherst Regional Middle School and High School will be held this coming week, as the district seeks public input on possible schedule changes.
"Due to COVID, staff, students, and families have already adjusted to different schedules, so this is a prime opportunity to make a change the district has been contemplating for many years," Superintendent Michael Morris stated at the January 21 Amherst Regional School Committee (RSC) meeting.
A plan now under consideration would "flip" elementary and secondary school schedules beginning next fall, with elementary buses arriving at schools at 8:10 AM, and secondary school buses at 9:05 AM (Northampton public schools are also weighing options for improving start times for secondary students, and a recent Daily Hampshire Gazette article is here.)
The move would impact bus transportation district-wide. Although school committee members have shown support for the plan, questions have arisen about how it will impact elementary school families, whose children will need to be on buses earlier than in the past. Elementary schools would also be dismissed earlier.
Two Town Halls for Amherst Regional Public School (ARPS) families are set for Monday, January 25.  The first, at 9 AM  can be accessed here,  while a second Town Hall at 6:30 PM will be available at this link.  A Town Hall for secondary students is also planned for the coming week but was not scheduled as of publication time. 

ARPS continues to operate virtually amid high COVID-19 cases numbers in the region.The existing agreement between the RSC and the Amherst Pelham Education Association prompts school closures when the weighted, regional COVID-19 caseload exceeds 28 cases per week per 100,000 people, based on a rolling average. That caseload number stood at 294.5 per 100,000 people on January 19, according to the Amherst Regional Public Schools website – a decline from last week, but nonetheless about 10.5 times higher than the agreed limit.
The Town Halls about the secondary school start time will be interactive presentations, with opportunities for questions and comments, Morris stated. The meetings will be videotaped and available on Youtube for those who cannot attend.
Morris told the School Committee Thursday that a start time of 8:30 AM or later for secondary school students is endorsed by the American Medical Association, the Centers for Disease Control, the American Academy of Pediatricians, the Society of Behavioral Medicine, and the American Psychological Association. A presentation Morris shared with the school committee is here, starting at page 101.
Prior to this past fall, when a 9 AM start time was adopted for the middle and high schools as part of the remote learning schedule, drop off at those schools was at 7:30 AM. and classes began at 7:45 AM. The first secondary school bus pick-up was at 6:37 AM, and many students boarded buses before sunrise during winter months.
Morris said that a later start time has been shown to reduce suspensions and lead to better academic performance and higher course grades, especially for underserved students. Later start times reduce absences and tardiness, and the likelihood of car crashes for students driving to school.
For the days that students were in school buildings last year, an average of seven percent of students were late daily. At both the middle and high school, staff and students report lower engagement during "A" period, the first class of the day.
Morris said that an email will go out this coming week, inviting community members to complete a survey on the topic of school start times. "Your input is essential and will inform the School Committee as they debate and vote on this issue in March," he stated.