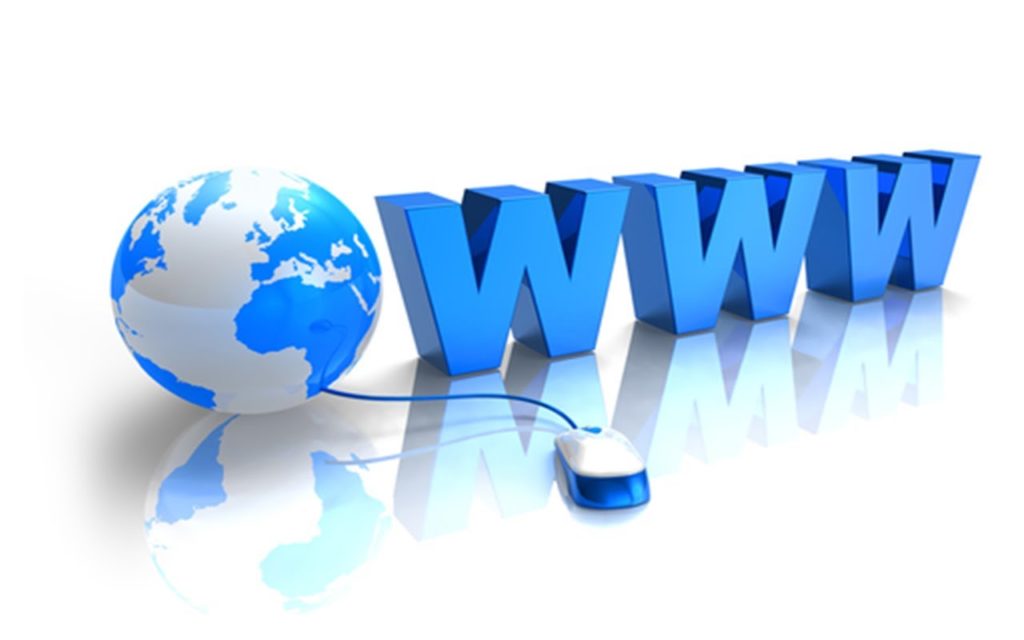 This column offers links to selected articles that might be of interest to Amherst readers. I am starting to favor in these postings, with a few exceptions, material that is not hiding behind a paywall. Hence, I have reduced my postings from sources like the Washington Post, The Wall Street Journal, The Boston Globe, and The Chronicle of Higher Education, which are doing some great reporting but which make their articles inaccessible without a subscription. But on occasion, an article seems too important to not mention and in such cases I will post it, and leave it for the reader to decide whether to pay for access.

If you've read something that is germane to what I've been posting in this feature, please share the link in the comments section below.

Reopening Schools During A Pandemic
This week I have been doing a lot of reading about reopening schools during the pandemic and I want to share some of that provocative reading with you. The issue is complex. The recent announcement by the CDC (and supported by research in the Journal of the American Medical Association) suggests that it is safe for schools to reopen with proper precautions. But a look at the studies on which those assertions are based suggests that we need to unpack exactly what we mean by "safe" and by "proper precautions." The debate about when and how to open our schools has become increasingly polarizing and if we're going to dive into that debate, we also need to be aware that the Right is now using school reopening as a partisan wedge issue that employs a vicious demonization of teachers and their unions. The articles/links below give some perspective on the breadth of those arguments.
REOPENING THE SCHOOLS
The School Reopening Debate Explained In 600 Words by German Lopez (1/5/21). If there's one thing everyone seems to agree about during the Covid-19 pandemic, it's that we have to eventually reopen schools for in-person teaching. Where there's less agreement is what, exactly, is required to make that possible. Some of that disagreement bubbled up in the past few weeks, as some teachers unions across the country argued that vaccinating teachers and other school staff isn't by itself enough to safely reopen. As I talked to teachers unions in California and Virginia (where some of these battles have spilled over to public forums), I had to admit they have a point: union leaders noted the evidence from vaccine trials so far only shows that Covid-19 vaccines stop the patient from getting sick and dying, but we don't know yet if vaccines stop the spread of the disease. (Vox)
The CDC Released Two New Studies Of COVID School Safety. Here's What They Find. by Matt Barnum (2/2/21). Two studies released by the Centers for Disease Control and Prevention last week offer new, seemingly conflicting data on schools and COVID spread.The first paper, which garnered widespread media coverage, found little evidence that COVID had spread in 17 schools in rural Wisconsin that opened buildings with strict safety procedures.The other study, which has drawn less attention, found that across Wisconsin as a whole, 5,700 COVID cases were linked to outbreaks in K-12 schools and childcare facilities last fall. Experts consulted by Chalkbeat said both the studies come with significant limitations. But in the absence of widespread testing and national tracking efforts, they illustrate the kinds of data points that school officials have available as they make decisions about reopening. (Chalkbeat)

CDC: Teachers Don't Need Vaccines To Open Schools Safely by Emma Court and Josh Wingrove (2/3/21). Vaccinating teachers isn't a prerequisite for the safe reopening of U.S. schools, Centers for Disease Control and Prevention Director Rochelle Walensky said Wednesday. Under guidance provided by the Advisory Committee on Immunization Practices, teachers are considered essential workers, a priority category for immunizations, Walensky said. While teachers are eligible for shots in many parts of the U.S., state criteria vary widely, and vaccine supply remains a significant constraint. (Bloomberg)

In CDC's Backyard, School Reopening Debate Divides Experts by Kantelle Franko (1/27/21). Each side argued data and science supported their view in a debate over reopening schools that sometimes veered into vitriol. The division in Decatur illustrates the challenges U.S. schools. Health officials say there's growing evidence that children aren't the main drivers of community spread and that transmission is relatively low in schools if mask-wearing, social distancing, and contact tracing is in effect. The CDC says that for schools to open safely, they and their surrounding communities must adopt prevention measures. (AP)
Does In-Person Schooling Contribute To COVID-19 Spread? by Jennifer Dowd, Chloe Gibbs, and Lindsey Leininger. Two new well-designed studies indicate that in-person schooling does not contribute to SARS-CoV-2 transmission when baseline community spread is low, but does when it is high. (American Scientist)
Data and Policy to Guide Opening Schools Safely to Limit the Spread of SARS-CoV-2 Infection by Margaret A. Honein, PhD; Lisa C. Barrios, DrPH; John T. Brooks, MD (1/26/21). The COVID-19 pandemic has greatly affected K-12 schools across the US. Accumulating data now suggest a path forward to maintain or return primarily or fully to in-person instructional delivery. Actions include taking steps to reduce community transmission and limiting school-related activities such as indoor sports practice or competition that could increase transmission risk. (Journal Of The American Medical Association).
School Reopening Has Become The New Partisan Wedge Issue by Zachary B. Wolf (2/5/21). The debate over when and how and whether to put American kids back in school is taking on a predictably partisan tinge in Washington, with Republicans targeting teachers' unions and Democrats' perceived resistance to reopening. But it's more complicated than that. The fight over schools slices through red and blue America. In San Francisco, for instance, despite a waning but still serious outbreak, the city, led by Mayor London Breed, has sued the school district for not having a fully developed plan to get kids back in the classroom. The city attorney said San Francisco kids are being turned into "Zoom-bies." Breed, who was among the first US mayors to impose strict Covid lockdowns in 2020, wants to know when the kids will be back in schools. She said the nearly full year out of school is hurting communities of color and driving inequality. In Chicago, the mayor and school board are locked in a standoff with the teachers' union. "We need our kids back in school. We need our parents to have that option," Mayor Lori Lightfoot said Thursday. "It cannot be so that a public school system denies parents that right." (CNN)
Students Respond To Adults' Fixation On Learning Loss by Larry Ferlazo (2/2/21). There's a lot of talk about students suffering "learning loss" because of the pandemic—what does that mean, and how concerned should we be? Here, two educators share the responses of their students to this concern. (Education Week)
What It Would Really Take To Reopen America's Schools by Anna North (2/2/21). Reopening America's schools is a huge controversy. It doesn't have to be. The controversy around schools is heated, with parents mad at teachers and unions, teachers mad at public officials, and students in some places staring down the possibility of remote education continuing into the fall. Yet despite all this chaos, public health experts and many teachers actually agree on the core precautions necessary to open schools: universal masking, keeping students in stable cohorts, proper ventilation, and regular testing of students, teachers, and staff. (Vox)

Biden Wants To Reopen Schools Within 100 Days. Here's Why That Might Not Happen by Katie Reilly (2/1/21). The Fairfax Education Association in Virginia has taken one of the strongest positions on the issue, petitioning for a continuation of remote learning until Fall 2021 and calling for vaccinations of staff as well as students. The Pfizer-BioNTech and Moderna COVID-19 vaccines are not currently authorized for children under age 16 and under age 18, respectively. (Time)
Missing In School Reopening Plans, Black Families' Trust. by Eliza Shapiro, Erica L. Green and Juliana Kim (2/1/21). Even as more districts reopen their buildings and President Biden joins the chorus of those saying schools can safely resume in-person education, hundreds of thousands of Black parents say they are not ready to send their children back. That reflects both the disproportionately harsh consequences the virus has visited on nonwhite Americans and the profound lack of trust that Black families have in school districts, a longstanding phenomenon exacerbated by the pandemic. It also points to a major dilemma: school closures have hit the mental health and academic achievement of nonwhite children the hardest, but many of the families that education leaders have said need in-person education the most are most wary of returning. (New York Times)
Educator Voice: Rebekah Jones Offers Advice To School Support Staff Who Feel Ignored by PBS News Hour (12/31/20). On Tuesday, December 22, NewsHour EXTRA held its third COVID check-in over Zoom with more than 100 school support staff members present. The session featured guests Rebekah Jones, data scientist and cofounder of the COVID Monitor; Courtney Price, special education teaching assistant in Providence, Rhode Island; and Robin Cogan, school nurse in Camden, New Jersey, and lecturer at Rutgers University. The chat was hosted by Sari Beth Rosenberg, NYC public school teacher. The session highlighted the special challenges faced by support staff during COVID measures as well as the gap between reported impact of COVID in the media and what teachers and staff are actually seeing in their schools. (PBS)

Teacher Union Head Randi Weingarten On What's Necessary For Schools To Reopen by Rachel Martin and Heidi Glen (2/5/21). Weingarten says teachers want to be involved in the process of reopening, and they want the resources — to, for example, test, trace and isolate new cases — to ensure it can happen safely. But they're scared, she says, and some of those fears are based on what she calls "misinformation" about the virus. She says getting teachers comfortable with heading back to schools will rely not just on the science, but also on rebuilding trust between teachers and local governments. "We're starting to have phased reopenings in Boston," she says. "We have to have examples that can be lifted up because, frankly, people need to trust that elected officials are going to have their best interest in mind." (NPR)
969 COVID-19 Cases Reported In Massachusetts Schools Last Week by Melissa Hanson (01/28/21). A total of 969 coronavirus cases, including 624 students and 345 staff members, have been reported in Massachusetts schools from Jan. 21 to 27, state education officials said Thursday. There were 538 student cases and 300 staff cases reported at local school districts, 18 student cases and 10 staff cases at education collaboratives, and 23 student cases and 35 staff cases at approved special education schools, according to a weekly report from the state Department of Elementary and Secondary Education. (MassLive)

Is Remote Learning Causing A Mental Health Crisis Among Teens and Children? by Susie An (2/2/21). Depression, anxiety, weight gain and even loss of toilet training are on the rise in kids as the pandemic drags on. (WBEZ)

School Wasn't So Great Before COVID-19 Either. Pandemic Offers Us A Rare Chance To Rethink Early Education Entirely by Erika Christakis (12/30/20).
Pandemic school is clearly not working well, especially for younger children—and it's all but impossible for the 20 percent of American students who lack access to the technology needed for remote learning. But what parents are coming to understand about their kids' education—glimpsed through Zoom windows and "asynchronous" classwork—is that school was not always working so great before COVID-19 either. Like a tsunami that pulls away from the coast, leaving an exposed stretch of land, the pandemic has revealed long-standing inattention to children's developmental needs—needs as basic as exercise, outdoor time, conversation, play, even sleep. All of the challenges of educating young children that we have minimized for years have suddenly appeared like flotsam on a beach at low tide, reeking and impossible to ignore. Parents are not only seeing how flawed and glitch-riddled remote teaching is—they're discovering that many of the problems of remote schooling are merely exacerbations of problems with in-person schooling. (The Atlantic)