Letter: Don't Let Dense Student Housing Downtown Crowd Out What Makes Amherst Center A Nice Place To Be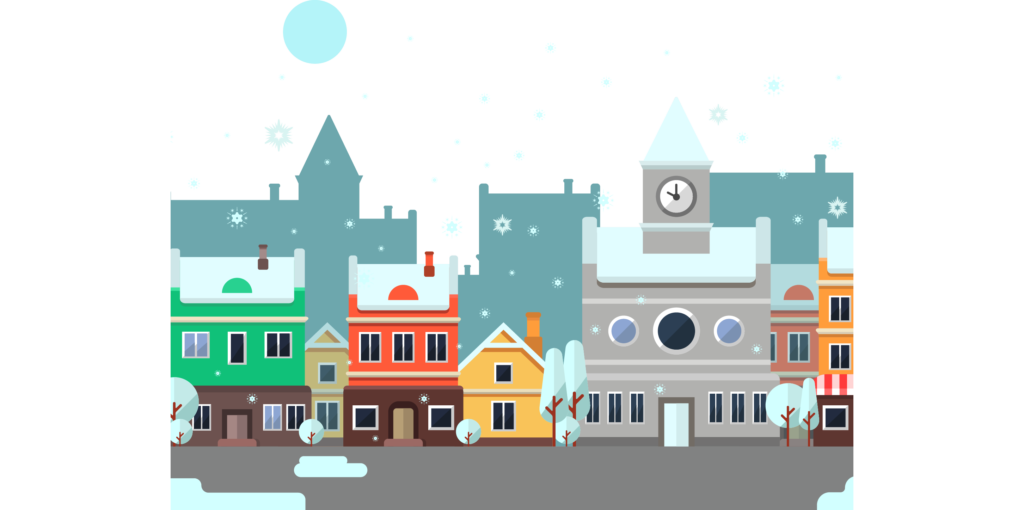 They say, "If you build it, they will come." Which raises the questions: If you build what? And who are "they"?
If we build duplexes, triplexes, townhouses, apartment buildings, accessory dwelling units (aka tiny houses in backyards) in the general residence (RG) neighborhoods near Amherst Center, will it create enough supply for the supposed demand for housing in Amherst?
Or will it create a housing glut? It has been several years since a housing study was done — longer than the rated life for such a study — and several hundred new dwelling units have been built since then. Since then, it has been predicted that college-age populations are declining. Since then, we've faced global crises that may disrupt our town's major industry, higher education.
We are also relying on an aging master plan. Town planners and councilors have cherry-picked their favorite parts from that plan, largely ignoring the urgings in that plan about how crucial it is to preserve neighborhood character. Instead, some town councilors charge that "character of the neighborhood" is a "racist dog whistle" by "white homeowners, afraid of change."
This from the very same councilors who have expressed fears that they need to "do something" to show that they are "doing something" as they prepare for this fall's elections.
It is also said "it's not about doing things right, as much as doing the right things." Educated voters will not re-elect someone who does wrong things well.
It seems wrong to design the business area on and around Triangle Street, the so-called "buffer" between downtown and the RG neighborhood — much of it historical — to encourage highly densified residential units, instead of attracting new business. Dense residential might be a no-brainer for a developer, but what will it do to our central business district? In this case, the easy way is not the right way.
It is a harder path to attract what people want downtown, aka reasons to go downtown. A place to get breakfast, to buy a shirt, to get an ice-cream cone, to go to businesses that help you get your errands done. Those are the kinds of things we said we want, in a series of listening sessions held by the Planning Department a few years ago. We want movies, food stores, neighborhood businesses. The listening sessions made it clear that we don't want Amherst Center to be more 5-story dorms (featuring no setbacks, no affordable units, no parking, no aesthetics). We don't want dense student rental units to crowd out what makes Amherst Center a nice place to be. See here.
It was mentioned recently at a town government meeting that the design of affordable housing is often unappealing to its intended users, leading to project failure. If you build it wrong, they won't and don't come. Also, if you don't build it, they won't come. (There are reasons "they" come or don't come.)
The stated purpose of densification is to increase affordability. But Amherst is not out of line with many other towns in our region. If anything, our housing prices are inflated because of the cash flow/market value of over-occupied student rental housing. It is said "if you can measure it, you can manage it." We will not correctly manage this problem without measuring how the prices of student rentals have risen, in response to the high costs of renting in the 5-story private dorms in town.
Economists would explain trending increased rents as "what the market will bear" after the high rents in those huge downtown dorms act as "anchors," just as Starbucks anchored the price of coffee so high that other coffee shops realized they could charge more, too.
In hoping to balance the supply of, and demand for housing, consider that we have an abundance of demand that supply will never meet. Many people would gladly move to Amherst to be closer to work and school. The more we build, the more they will come. You may ask, "When does densification become overpopulation?" It's a good question, one that we are not even trying to answer.
Prices will probably only get lower when densification makes our neighborhoods unneighborly enough. With footnote M removed from our zoning bylaw, a half-acre plot would be allowed to have a triplex and an accessory dwelling unit, with over a dozen unrelated people living on that property, and that includes the requisite parking spots. How many of those, on your block, would depress the price of your house? Does that method work for you, decimating your largest investment?
When Amherst's boards and councils discuss these weighty matters, various members will comment, "I don't understand what we're voting on." And yet, they may soon vote to "unlock" the area, as they like to say.
Zoning is not a thing that should be "unlocked." It is the method used to ensure that land is used with consideration for the community in order to maintain quality of life. It is the thing that prevents one person from swinging their arms too close to another person's nose. It communicates to developers that "this is what we want, and we support you in building it."
It is also frequently mentioned in meetings that there is money to study the situation. How about aligning the BID, the Chamber of Commerce, the town boards and committees, and community input to get a clearer grasp on where we are at and where we hope to be?
Mistakes we make today will last for generations. I am asking for you to get this right, as it is so easy to get it wrong.
Ira Bryck has lived in Amherst since 1993, ran the Family Business Center for 25 years, hosts the Western Mass Business Show on WHMP, coaches business leaders, and is a big fan of Amherst's downtown.