Elementary School Families Must Tell District By Wednesday If Children Will Stay Remote Or Return To Buildings In April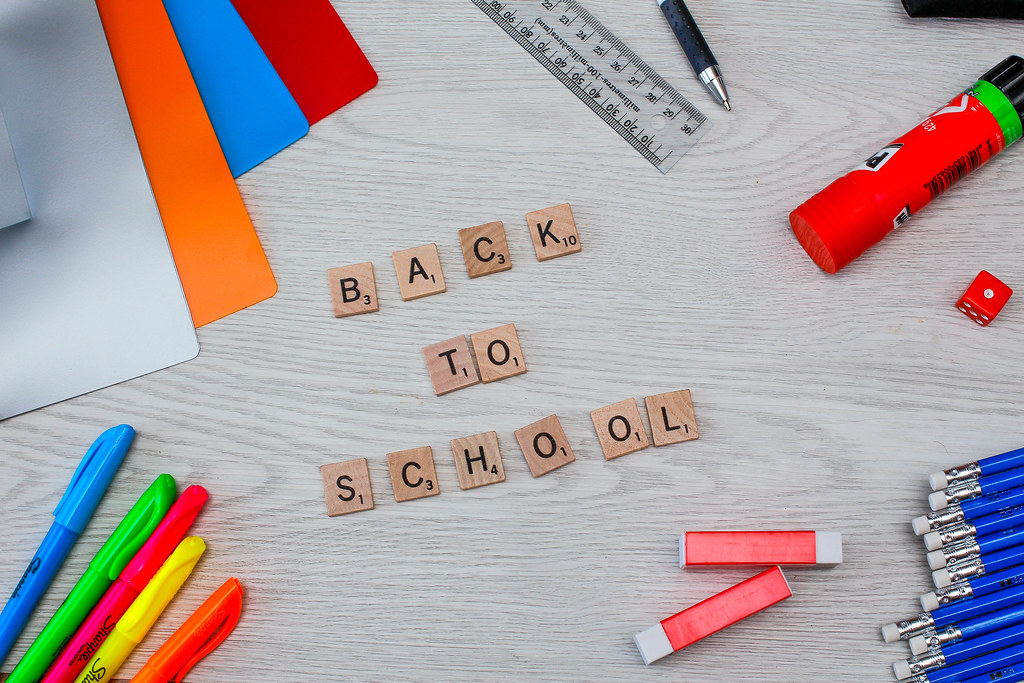 Two Virtual Town Halls About School Reopenings Set For Monday
Following a vote by the Amherst, Pelham, and Amherst-Pelham Regional School Committees (RSC) on March 3 to reopen school buildings in April, elementary school parents are being asked to inform the district by Wednesday (March 10) if their children will stay remote, or attend in-person.

Superintendent Michael Morris predicted the decision will be "a gut-wrenching choice," for some families, because experiences during the COVID-19 pandemic have varied widely, from those who have lost loved ones to others who are relatively unscathed.
"You should choose that model that you believe to be in the best interest of your child," stated a "Frequently Asked Questions" (FAQ) document sent to elementary families.
The motion passed on Wednesday directs Morris to "develop and implement a plan for in-person learning for all students who want it," with grades K-2 returning by April 5, grades 3-6 returning by April 12, and grades 7-12 "returning by April 26 as (is) practical and feasible."
Yesterday, the state Board of Elementary and Secondary Education also voted to give Education Commissioner Jeffrey Riley the authority to determine when remote and hybrid instruction will no longer count as official "time-on-learning" for the state's public schools. (See related article here.) Riley has outlined a phased plan emphasizing return of elementary school students in April. Meanwhile, Gov. Charlie Baker announced this week that K-12 school staff will be eligible to sign up for COVID-19 vaccinations as of March 11. (See a related article here.) However, Morris warned that there are several hundred thousand people already in the vaccination queue. There was no commitment from Baker, Morris said, that educators will receive their first shot in March. Second shots are given 21 or 28 days later, depending on the vaccine's manufacturer. Questions remain about when larger quantities of the single-shot Johnson & Johnson vaccine will be available in Massachusetts, and about its effectiveness compared to the two-shot vaccines. (See a related article here.)
Amherst Regional Public Schools (ARPS) families are being asked to submit their decisions about returning electronically by 4 p.m. on March 10. If a parent or guardian doesn't make a choice between in-person and remote instruction, their child will be assigned to stay remote, Morris stated. The district is asking families for a "binding decision" for the rest of this school year.
Two Town Hall meetings are set for Monday, March 8 to provide information about the return, including one at 8:15 a.m. (at this link) and one at 6:30 p.m. (at this link). Both will cover the same topics.
The district won't share information about which teachers will stay remote or return in person, citing a commitment to staff privacy. "Please do not ask staff members about their plans in this area," the FAQ states.
Morris has predicted that one quarter to one half of all elementary pupils will have to change teachers due to the reshuffling that will be necessary to staff both remote and in-person classes. New staff will also be hired to fill teaching gaps, as some employees will not be returning for medical reasons. Children learning remotely could potentially be grouped with students from other schools, although the district will attempt to match students with peers from their regular school.
The hours for in-person elementary school will be 9:45 a.m. to 3:10, although the start and end times for those learning remotely will not change. Bus service will be provided for families that want it.
Numerous Safety Protocols Will Be In Place
The district has acquired large quantities of personal protective equipment and created safety protocols, including mask-wearing, social distancing, handwashing/sanitizer use, staying home when sick, COVID-19 testing and contact tracing.
Face coverings will be required for all students, except those who are unable to wear them due to a disability, according to the FAQ. Student desks will be set six feet apart, while ventilation has been tested and the district has committed to four or more air exchanges per hour in classrooms. All classrooms will also have HEPA/UV air filter units, according to the FAQ. No visitors will be allowed in buildings, and each building will have a staffed medical waiting room for any students or staff experiencing symptoms of COVID-19.
"We're ready to make this move," McDonald said Wednesday.
High School Return Prospects Uncertain
The motion passed by the school committees to return to buildings technically refers to "all students," although Morris warned that bringing back high school students this spring would cause major disruptions to classes and schedules, and might yield an unsatisfactory result. However, in an email to parents yesterday, High School Principal Talib Sadiq indicated that options are being explored.
"In the coming weeks we will be sharing details about what in-person learning will look like, and asking families to fill out a survey to find out how many will choose the in-person option," Sadiq wrote.
Morris said that individual student schedules would have to change significantly, which could be disruptive and stressful, especially for upper grade students who are carefully watching their grade-point averages. Some courses are taught only by one teacher per semester, and a student might lose access to such a course if their schedule shifted. Figuring out how to resume high school both in person and remotely is "a huge puzzle to solve," he said.
Amherst Health Director Emma Dragon raised concerns about COVID-19 transmission by high school students due to their social behavior, according to Morris.

In public comments Wednesday night, parents expressed dissatisfaction with the prospect of ARHS students not returning to buildings this spring.
"Don't shut the door on having high schoolers come back this year … at this stage of the pandemic, many students who have been socially isolated are deep in a hole and don't see a way out. Please, I beg you, give them a way out," wrote Karen Skolfield, who has children at ARMS and ARHS.
Sadiq said seniors organized a virtual meeting, where a plan to hold graduation outside was discussed, along with alternatives to the traditional prom, including outdoor prom "pods." The high school is planning some in-person outdoor extra-curricular activities for all students, and details will be forthcoming, Sadiq stated.
A return plan is being developed for the middle school, which might include students being in person two days per week, Morris said at Tuesday's meeting. "Information will be shared regarding the secondary schools in the coming weeks," he stated in Friday's ARPS Update.
APEA Representative Council to Meet Monday, With "Much To Talk About"
The school committees' votes to proceed with in-person learning followed an announcement on Tuesday by RSC Chair Allison McDonald that parts of the existing agreement with the Amherst Pelham Education Association (APEA) are invalid. Language which closed the Amherst Regional Public Schools (ARPS) based on regional COVID-19 case numbers is not enforceable, McDonald said, based on a Feb. 9 Department of Labor Relations (DLR) decision in a Melrose case. The DLR found that it is a school committee's right to determine the learning model in place, and that such decisions can't be delegated to employees or made subject to collective bargaining.
The Amherst agreement triggered closures when the weighted regional COVID-19 caseload surpassed 28 cases per 100,000 people over seven days. The caseload has remained far above that threshold since October.
The district has removed a caseload update page from its website. However, the APEA's link to the calculations posted on Facebook showed that there were 167.3 cases per 100,000 people as of March 2.
The APEA, which had refused the RSC's requests to renegotiate the closing standard, had asked the RSC to delay the SC vote. The union sought a meeting to discuss spring in-person learning opportunities, stating that a school committee vote as this time was not conducive to collaboration.
When contacted for comment, the APEA said it has an educators' group already working to develop ideas for effective in-person learning, "We urge our administration to 1) include educator voices in the steps moving forward and 2) provide clear expectations and protocols around safety, for both students and staff," wrote Claire Cocco on the APEA board's behalf.
Another union member, Mangala Jagadeesh, contacted the Amherst Indy and stated that the union has invited the school committees to a workshop March 13 and 20, on dismantling white supremacy.
"Many decisions, including this most recent directive for spring in-person learning, seem to operate from a place of White Supremacy Culture," Jagadeesh wrote, adding that the APEA is dismayed that only one school committee member had signed up.
Jagadeesh, writing on behalf of the APEA, said she would be reaching out soon with more information on the APEA's response to the school committees' in-person learning directive.
A meeting of the APEA's Representative Council is set for Monday, March 8, according to the union website. "Once again, there is much to talk about," a posting states.
McDonald said Wednesday that she, Morris, and Assistant Superintendent Doreen Cunningham had a productive meeting with three members of the APEA board that afternoon. "They shared some ideas for assuring a safe return," McDonald said, adding that more outdoor learning opportunities were discussed.
Although small numbers of children have returned to Crocker Farm this past week and others are expected to return to Wildwood later this month, Morris said the larger return is complex and the next several weeks are needed. The district must determine the numbers of children returning and remaining remote, hire additional staff and create new bus routes. Special education services, which 20 percent of students receive, will have to be provided both in-person and remotely, as will classes for English Language Learners, who make up 10 percent of the district population.
The next school committee meeting is set for Tuesday, March 9. An agenda is here.