Committee Weighs Potholes vs. Building Projects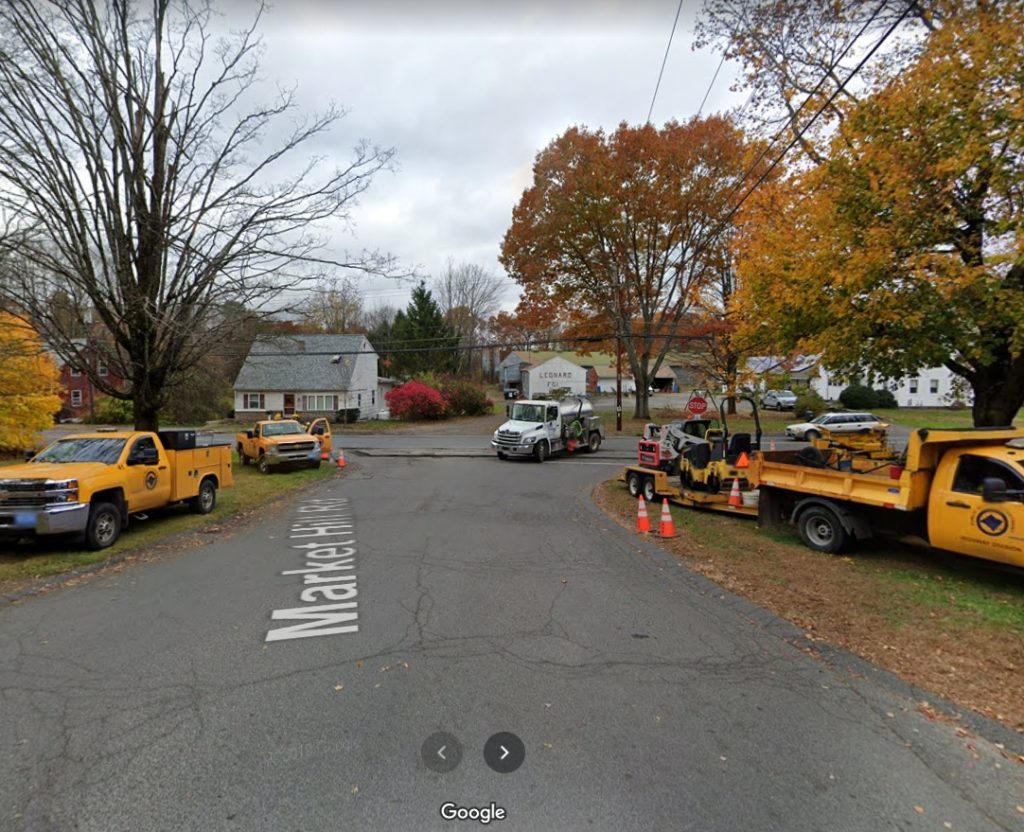 The plan to finance four major building projects in the next six years will impact the number of miles of road that can be paved each year, according to comments made by Public Works Superintendent Guilford Mooring and Finance Director Sean Mangano to the Joint Capital Planning Committee (JCPC) on March 3rd. (See this Indy article for the impact on operating budgets and staffing.)
Mooring presented his department's requests for capital funding for the next fiscal year, which included $850,000 of Town funds for road repairs to supplement a similar amount from the state. Mooring reported to the committee that the backlog in road repairs is estimated at $20-$22 million. Another survey is planned this year to get an updated list of road repair needs and a cost estimate. The priority road project list has not been made public although Mooring said he will share it with the JCPC shortly.
School Committee member Peter Demling who, along with Kerry Spitzer, represents the schools on the JCPC, asked Mooring if the roads would still be safe to drive on if the Town's figure were to be reduced from, say, $850,000 to $700,000. Mooring responded that it would reduce the length of roads that could be paved and would likely mean more potholes and de-laminations. For context, he shared that the repaving of Henry Street from Market Hill Road to the s-curves at North East Street (about one mile) cost $852,000.
The Town's budgeting strategy over the past few years, according to Mangano, has been to allocate more for roads in an effort to tackle the repair backlog before debt repayments begin for the major building projects, placing other demands on capital funds.
At-large Town Councilor Andy Steinberg mused about the dilemma facing the Town in this regard, noting that cutting back on the ongoing road maintenance program is a "really difficult decision" as he recognizes that the state of the roads is an important measure for residents of quality public service. In addition, Steinberg expressed concern about the potential for insurance claims against the town and the wear and tear on heavier town vehicles due to poor road conditions. Steinberg, who is also Chair of the Finance Committee, has indicated support for the current plan for funding the four major capital projects.
Demling, too, expressed concern about balancing the major capital projects, other capital needs (like roads), and department operating budgets. "For operating budgets, the pain point is already there," he said. "For some people, quality of life is impacted by the number of potholes, but for some others, quality of life is impacted by what we are doing to the operating budget."