Building Plan Would Squeeze Budgets And Force Staff Cuts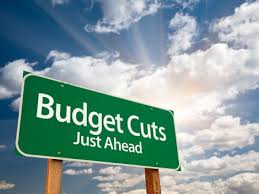 A financial plan to fund four major building projects — an elementary school, fire station, public works facility, and Jones library expansion or repair — by 2026 was presented at a recent Finance Committee meeting by Finance Director Sean Mangano and Town Manager Paul Bockelman (Indy report here). Key to making the plan work are a number of belt-tightening measures, the most striking of which are severely-constrained operating budgets for all town departments in the coming years. This is because a larger percentage of property tax revenues (10.5%) would be needed, at least for the next decade, to pay for these major capital projects while still retaining some funds for ongoing capital needs. The town has historically sought to use 10% of the tax levy for capital projects, although it has seldom achieved that goal.
In the current fiscal year, FY21, due to the financial impacts of the pandemic, the percentage of the property tax levy dedicated to capital was cut to just 5% (about $2.8 million), causing planned investments to be postponed and increasing the backlog of unmet needs. For the fiscal year that begins in July (FY22), the allocation is proposed to be 8.5% (about $4.6 million). This jump in capital allocation, coupled with the reduction in revenues due to the pandemic, means less for operating budgets.
Town departments have been asked to develop FY22 budgets with only a 1.5% increase over the previous year, an increase insufficient to maintain level services since the costs of providing those services increase by about 3% annually due to inflation, contracted cost-of-living increases, and other variables. That means cuts will be necessary, and gives a preview of what we might see in the next couple of years as the percentage allocated to capital is proposed to further increase to 10.5% of the levy.
For the regional schools, the FY22 cuts are estimated at $1 million and are expected to result in the loss of 16 full-time-equivalent positions. Among the list of proposed cuts are: a Family Center outreach staffer, HVAC facilities specialist, bilingual psychologist, high school dean, and cuts to the art, dance, and PE/health programs. School Committee member Peter Demling noted that program cuts tend to be permanent.
For the elementary schools, the FY22 cuts are estimated at $516,000. The list of cuts will be presented at a budget hearing on March 16th.
Reductions will be necessary across all Town departments, including fire & emergency medical services, public works, the libraries, and information technology. Similar levels of reductions would be needed in additional years as well if, as expected, operating budgets are limited to 1%-1.5% annual increases.
In addition to limiting the growth of operating budgets, other financial measures would be required to pursue the four major capital projects in a 6-year period. These include: a debt exclusion override for the school (which will raise property taxes for the life of the loan, if approved by voters); significantly lower budget caps for the fire station (from $24m to $15m) and the public works facility (from $38m to $20m); use of $4.6 million of reserves; and allocating only $2.8 million of the capital budget each year for ongoing needs, which is considerably less than has been used in recent years. Not mentioned explicitly is that other major capital projects (athletic fields, Crocker Farm elementary school renovations, Senior Center, etc.) would likely be shelved for an indefinite period. Also not noted are increases to water and sewer rates needed to fund around $20 million in capital expenditures for the water and sewer systems.
Mangano included in his presentation the strategies available if the Town could not maintain 10.5% funding for capital. They included: allocate less to ongoing capital, allocate less to operating budgets, use more reserves, and/or request a second debt exclusion override. Other options could be spacing the projects out over a longer time to limit the overlap of peak debt repayments, or further reduce budget caps, although it is not known whether even the proposed caps will allow for buildings that meet the needs of the fire and DPW departments.
Now that the impact on future operating and capital budgets has been presented, residents can weigh in and share their priorities and opinions with Town Councilors by email, by attending a public meeting, or through the new online public engagement tool.