Town Councilors Propose 180 Day Moratorium On New Construction Of Multi-Unit Buildings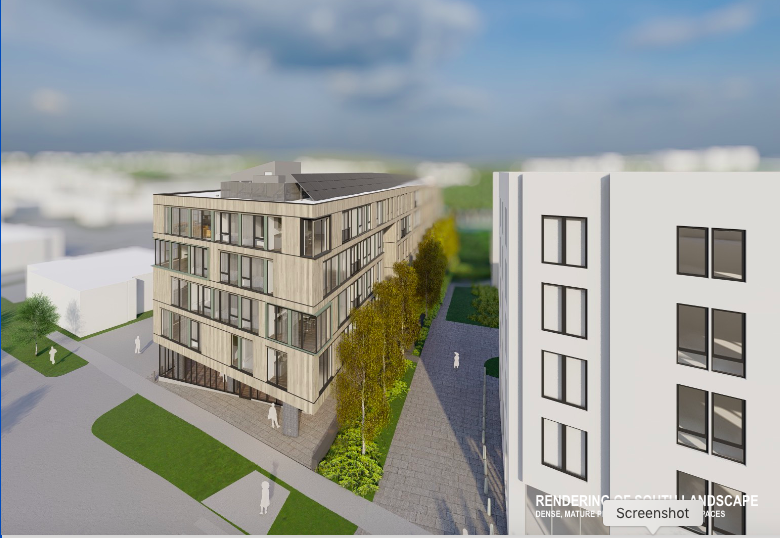 Town Councilors Darcy DuMont (District 5), Cathy Schoen (District 1) and Dorothy Pam (District 3), submitted a proposal to the Amherst Town Council today (3/15) to implement a temporary moratorium on the construction of multiple unit buildings downtown. The moratorium would apply only to new permit applications and would be in force for 180 days, with the possibility of a 90 day extension, in order to allow the town to complete key revisions of the town zoning bylaws.

The Town Council adopted new zoning priorities on January 4 and since then the Planning Board , Planning Department, and the Community Resources Committee have been working on composing revisions to the zoning bylaw needed to meet those priorities. The proposed changes have led to lively debates and have engendered considerable feedback from downtown and near downtown residents who have written many letters to Council and to The Indy raising questions, concerns and suggestions (see here and here and here for examples).

The Councilors seek a delay in further construction of new multi-unit buildings until new zoning bylaws can be implemented. The proposed temporary 180 day (6-month) moratorium on new building permits to construct residential buildings with three (3) or more units would apply to the B-G, B-L, and R-G districts. All three have been the focus on potential zoning bylaw changes and proposed new developments. This would not affect developments that have already been permitted, nor would it apply to permits to build new accessory dwelling units (ADU), single family homes, or duplexes.

A 180 day delay will provide time for town staff and a consultant to provide outreach to residents, to assist in drafting design standards and to amend the zoning requirements regarding:
streetscape, side-walk widths, and green space for new multi-unit developments

building heights and setbacks required in the zoning bylaw dimensional table

inclusionary zoning requirements

the definition of mixed-use buildings

municipal parking overlay in the B-G District that does not require parking spaces for new residential buildings and allows removal of existing parking spaces without contribution to a public parking fund, and yet allows tenants to secure town parking permits for town parking spaces.

climate action/resilience criteria for new construction recommended in the town Climate Action, Adaptation and Resilience Plan

If the Town is not able to implement amended zoning bylaws addressing all of the areas listed before 180 days, then there will be a 90-day extension of the temporary moratorium.
The proposal has been put on the Council's March 22 agenda and it is likely that it will be referred to the Governance, Organization and Legislation (GOL) committee for review , as is the case for all new legislation,

The complete proposal and the draft legislation can be found here.