Letter: Councilors' Resistance To Anti-Racism Training Reflects Unwillingness To Examine Their Own Privilege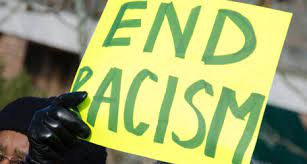 Many of us have been binging Netflix during the pandemic, but on Monday night, it wasn't a plot twist in Lupin that made my eyes widen. No, on Monday night my jaw dropped to the floor as I watched multiple members of our elected Town Council state their objection to a two-day racial equity training program, citing a lack of specific outcomes, the time asked of them to engage in this work, and perhaps most alarming, not wanting to sit in a training during "nice weather."
There are a few things we know for sure, which were reiterated at Monday's meeting. Town Council meetings are long. Our Town Councilors serve on multiple committees, draft policy, and do other important work in service to the town that takes a significant amount of their time. Many of the Councilors hold full-time jobs, have families, or would like to have balance between their work on the council and their lives outside of it. We know all of this to be true.
And what else do we know?
We know that our Town Council is majority white-presenting. We know that the BIPOC (Black, Indiginous, and People of Color) members of our community, and specifically Black members of our community are calling for now (and have been calling for) necessary change. Change including increased effort of the council to examine its own biases, as well as its participation in and perpetuation of systemic and structural racism. We know that the Town of Amherst must no longer willfully ignore the harm done to the BIPOC community, (and as that label represents many identities and is not a monolith of experience), especially Black members of our community. We know that White community members must no longer attend protests like they are activism checklists, returning to the comfort of privilege as soon as they leave the crowd. We know that change needs to be reflected in our budget, our policy, and our leadership.
Here's the thing about a two-day racial equity and bias training. It isn't a checklist, and it isn't enough. A training like the one proposed by Councilors Bahl-Milne and DeAngelis (who I thank for their effort and words of recommendation) should be a spark for those beginning their journey into interrogating their own privilege and bias, and fuel for the fire in those who are working on doing so already.
The work around equity, inclusion, and justice is not comparable to any other work the council does or will do, it underlies all of it, informs all of it, and should be prioritized. It was mentioned in the meeting that asking councilors to attend a two-day training sent a message about the high time commitment of being on council. To be frank, statements like that send a larger message about the perceived importance of this work.
Two days is just the start. Two days is not enough. We need to hold this council and future councils to a higher standard of self-awareness around their own power and privilege, and ensure that bridges are being built from their individual learning and unlearning to the work being done on the council. For every decision being made by the council, they must ask how it is advancing equity, inclusion, and justice in our community. What is the outcome of this training or those like it? It is another step in the direction of being an elected body that understands it may not be representative of the community and that its policies are informed by the identities of those writing them. The training could help the council use its knowledge to take action to repair what power and privilege have harmed and to course-correct so that it does not happen again.
You know when the right time for this retreat to have happened was? Before councilors were sworn in. You know the second best time? As soon as humanly possible…regardless of how nice the weather is.
Ana Devlin Gauthier
Ana Devlin Gauthier is a resident of District 5