Amherst Public Schools Prepare For Students' Return Amid State's Possible COVID-19 "Fourth Wave"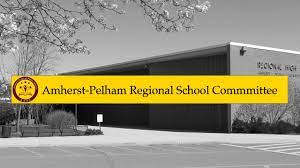 Lean School Budgets Adopted For Fiscal 2022
The Amherst Regional Public Schools are working out the complexities of bringing the majority of students back to school buildings within the next four weeks, including those who are set to return on Monday to grades K-2. 

Despite the numerous details involved in making the reopening go safely and smoothly, resuming in-person learning needs to be a positive experience for teachers and children who have been mostly online for over a year, Superintendent Michael Morris said Tuesday.  

'We want to make this as joyous an event for staff and students as possible," Morris said at an Amherst School Committee meeting.

Meanwhile, the numbers of COVID-19 cases statewide among K-12 students and staff, recorded weekly by the Department of Elementary and Secondary Education (DESE), have risen in the last few weeks, and reached a new high on Thursday. (See a related article here.)  Massachusetts public school districts, including charters and collaboratives, reported 1,045 COVID-19 cases for the week ended March 31, including 801 students and 244 staff who were inside school buildings within seven days. The 1,045 total is an increase from 910 the week before, and 669 two weeks ago. More broadly, there are questions of a possible "fourth wave" of COVID-19 in Massachusetts, despite the expanding pool of vaccinated individuals, following Thursday's  weekly COVID-19 Public Health Report. The majority of new cases are in people under 19.

While Amherst remains in the "moderate risk," category, there are 55 communities pegged as "high risk," up from 32 last week and 20 the week before. The high risk communities include Granby, Chicopee, Springfield, Palmer and Ware. (See a news report here.) The uptick comes as public schools rush to meet DESE deadlines for students to return in-person full-time. In early March, Gov. Baker's administration had ordered elementary schools to reopen by April 5, and middle schools by April 28, although some waivers extending those timelines for individual districts are being granted. The administration has not yet announced an official high school return date, although it has said it will be coming shortly and districts should prepare. (See article here.)  

Education Commissioner Jeffrey Riley has not released any new statement based on the latest COVID-19 caseload increase, and whether it might delay or jeopardize the high school return. Riley did announce this week that the class of 2022, (now juniors) will not have to take the MCAS test in order to graduate, like the class of 2021, although the move will require approval by the Board of Elementary and Secondary Education. 

In Amherst, pupils in grades K-2 will return to elementary schools on Monday, April 5, and those in grades 3-6 on April 12. Amherst Regional Middle School students will go back beginning April 26, including a transition week with only two days in person, and Amherst Regional High School students are set to return on May 3.

At the elementary level, about 75% of children will be returning, while about ⅔ of middle and high school students will be back in-person. ARPS officials have said that six-foot distancing between student desks can be achieved at the elementary schools, and although extensive efforts will be made to reach six feet at the middle and high schools, space limitations may not always make it feasible.

"We will be maximizing the spacing possible and expect it to be well over 3 feet at all sites," Morris and Nurse Leader Robbin Suprenant stated in a March 28 email to families. At meetings, Morris and school committee members have discussed how six feet of distance, although desirable, is not a magic number. Instead, officials have said that distancing is just one piece of the district's layered approach to reducing transmission risk, which includes mask requirements, ventilation improvements and air purifiers to boost air circulation, and increased use of outdoor areas for lunch, among other measures. The district's health and safety protocols are here. 

For several months this year, COVID-19 case metrics for Hampshire, Franklin and Hampden counties kept ARPS buildings closed. Part of an agreement with the Amherst Pelham Education Association (APEA) which was later deemed invalid set a limit of 28 cases per 100,000 people. As of March 31, that calculation showed 148 cases per 100,000 people. 
Teachers' Union Raises Concerns About Safety Measures
The APEA, which represents teachers, paraprofessionals, clerks and school nurses, issued a press release March 26, citing "significant concerns about the health and safety measures presented to elementary staff." The APEA warned that families might not be notified if there is a COVID-19 case in their child's building, unless the child was in close contact with a person who tested positive. However, in the March 28 email, Morris and Suprenant stated that "all staff and families will be notified of a positive case in their school, regardless of whether they are a close contact or not." At Tuesday's meeting, Morris said notification would be made by letter.
The district's contact tracing document states that it will follow the Centers for Disease Control's protocols, and Morris said contact tracing efforts seek to balance the privacy rights of individuals with public health needs.

The APEA also raised concerns over elementary school pupils being allowed to remove masks outside if they are six feet apart. "Children from different classes will be mixing at recess. It will be challenging to monitor and maintain that six feet distance," union officials wrote. The district has said masks can be removed outdoors if children are at least six feet apart, in order to provide them with mask breaks.

New bus routes have been established to transport those children who are returning and won't be driven by their families. Morris said no students will be seated next to each other on the bus, except for those who live in the same household.
Questions remain about the district's future use of pooled testing. Although the union supports the weekly bundling and submission of test samples, Morris said that staff participation in it is declining as more employees get vaccinated, and that the pooled testing program is time-consuming and expensive for the district. Free, rapid symptomatic testing will be provided at the schools.

Morris said many staff members have been vaccinated, and informal networks have formed to help locate appointments. He expects the majority will have their second shot by later this month. However, not 100% of staff members are choosing vaccination. "(But) I don't think there has been broad-scale resistance," Morris said.
High School Teachers Will Use Distance Learning Systems In Classrooms
Meanwhile, plans are underway for ARHS staff to teach both in-person and remote students at once, by continuing use of the "Google Meet" live video system. The plan is for all students to keep using their Chromebook laptops, even those who are in physical classrooms, to preserve existing class schedules and provide equal attention for all, high school teacher Samantha Camera told the RSC. RSC member Kerry Spitzer noted at the March 23 meeting that the simultaneous remote and in-person instruction was "something we had worked really actively to try to avoid."

Morris said the district is working to double Internet capacity at the high school, and Camera said plans might have to shift if there are problems. "There is a chance we are going to struggle with bandwidth here," Camera said, adding that if Internet issues arise, in-person students will probably be "putting the Chromebooks at half-mast."

At Amherst Regional Middle School, remote and in-person students will learn separately, said Principal Diego Sharon. A set of fully remote staff will teach students who remain at home.

Although Sharon and Morris had proposed that in-person middle school students be phased-in for two weeks, attending just two days a week during that time, the RSC urged the administration to limit the orientation to just one week, noting that the school year will end fairly soon. "I don't see the justification for two weeks of phasing," said School Committee member Peter Demling. "By April 26, we're going to have two months left of the year."
Both the high school and middle school will have some students who have never been inside the buildings.
Budgets Adopted By School Committees For 2022 Include Staff Reductions, Superintendent's Contract Extended
On March 23, the Regional School Committee adopted a $31.8 million fiscal 2022 budget for the middle and high schools, a number which still must be approved by the region's three other towns, and the Amherst Town Council. The budget is lower by about $740,000 than fiscal 2021, and would lead to loss of about 14.7 full-time or equivalent positions at the middle and high schools, including a Family Center outreach post, a high school administrator, some interpreters, and a facilities specialist, among others. The cuts include existing vacancies that will not be filled, and roles that will be revised.

The $24.4 million Amherst elementary schools' budget will technically increase by 1.99% over fiscal 2021, however Finance Director Doug Slaughter has said that $372,000 in cuts were needed to provide level services, while $700,000 in school choice revenues will also be tapped.

The elementary schools staff will be reduced by 5.45 full-time or equivalent positions, The reductions include a classroom teacher and special education teacher, and leaving some unfilled positions vacant. Arts and technology specials will be reduced to four days per week at each school, although there was significant pushback from the community over the specials reductions.
Questions have arisen about the bilingual psychologist's position, which was split between the elementary schools and the middle and high school. Morris said although the district would love to have someone in that role, it has been vacant and hard to fill. "It's been posted several times and we have not gotten the applicants that we need," he said. The job is solely to conduct student evaluations, rather than "direct service," and contractors will be hired to do the work as-needed. "The same work is going to be done," Morris said.
It is unclear how much might be available to the ARPS in coming months in federal COVID-19 relief funds. Morris and Slaughter said they wanted to proceed cautiously with budgeting for fiscal 2022 given the unknowns, declining enrollment and other factors.

The Town Manager must submit proposed budgets, including for the schools, to the Town Council by May 1, after which the Finance Committee has 30 days to review it and hold a public hearing. The Town Council must take action by June 30.

The school committees also approved the extension of Morris' contract through June, 2024. Morris' salary will rise from $163,00 to $170,000 on July 1. School committee members gave high praise to Morris' work generally, and his management of education during the COVID-19 pandemic. Morris has been "an absolutely steady hand," said Margaret Stancer of Pelham, adding that he collaborates well with administrators, and takes an "obvious interest and delight in the students and what they do."
Peter Demling of Amherst said that Morris "has a very high floor" of capabilities in a broad range of areas, and is able to navigate the challenges of a demanding town. "If you're able to do this in this community, under these conditions, for a long time, you're an excellent match for what we need," Dermling said.
The terms of Morris' contract were also changed slightly, to require a two-thirds majority rather than a simple majority vote for termination.
A meeting of the Amherst School Committee is set for Tuesday, April 6. The agenda will be posted here.