Amherst Regional High School Ranked Ninth In Greater Springfield Region By U.S. News And World Report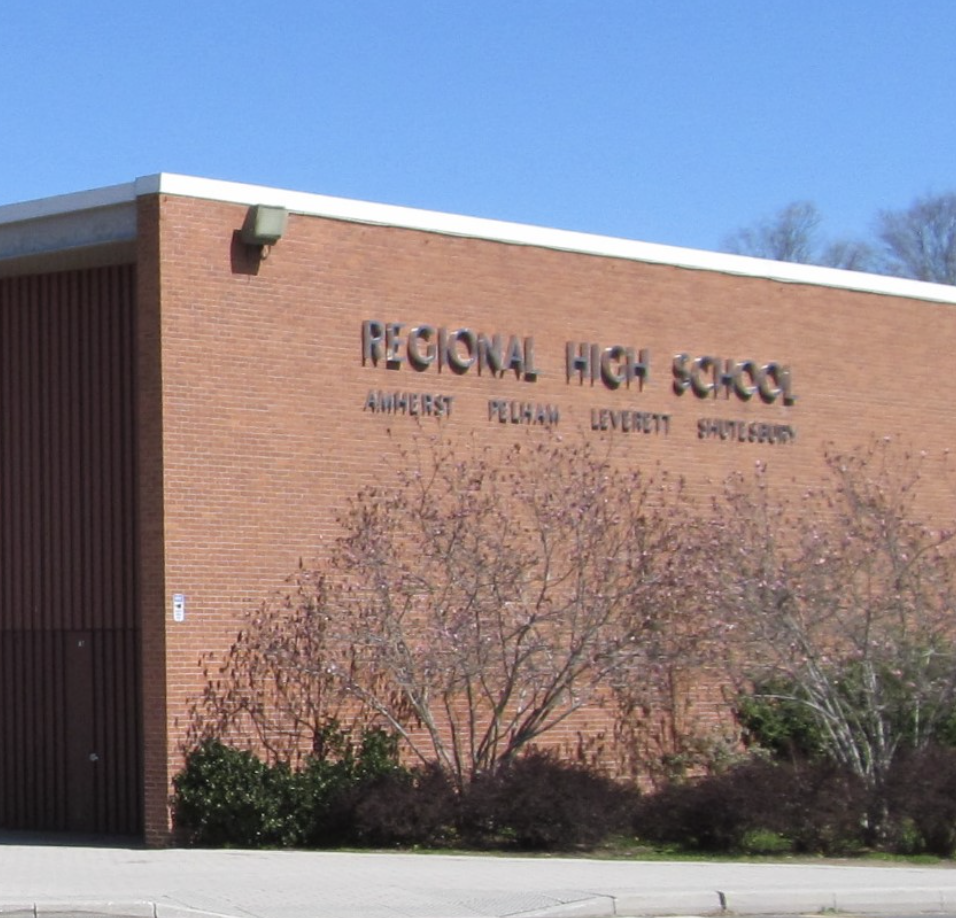 According to the survey published by the U.S. News and World Report this week, Amherst Regional High School (ARHS) ranked 120th out of 365 public high schools in the state and 9th in the Greater Springfield region. The rankings are based on metrics that prioritize college readiness and college curriculum breadth as indicated by the percentage of students taking and passing Advanced Placement or International Baccalaureate exams; graduation rates; math and reading proficiency and performance; and performance of underserved students. Nationwide, Massachusetts was ranked first among all states. Three of the top five schools in the state are charter schools. Boston Latin was the top ranked school.
In another ranking system, Niche rated the Amherst-Pelham school district 19th out of 404 districts in the state.
At ARHS, 37 percent of students took an AP exam, with 33 percent achieving a passing grade, producing a ranking of 178th in the state on AP exams. Math and Reading proficiency and performance ranks were 108 and 76. Breadth of curriculum was 230th and the graduation rate of 91 percent was 248th. At top ranked Boston Latin, 96 percent of students took and passed an AP exam, and 98 percent graduated.

The student body at ARHS is 41 percent minority. Fifty-nine percent White, 16 percent Hispanic, 10 percent Asian, 9 percent more than one race, and 7 percent Black.
Pioneer Valley Chinese Immersion School in Hadley was ranked second in the state. Its 102 high school students are 48 percent minority, with 18 percent Asian, 15 percent two or more races, 8 percent Black, and 7 percent Hispanic. PVCIS offers the International Baccalaureate program in which all students participate. Graduation rate is 95 percent.
Other area schools ranking in the top 100 in the state are Hopkins Academy in Hadley (49), Smith Academy in Hatfield (59), Northampton High School (72), Frontier High School (93), and South Hadley High School (96).
Per pupil expenditure in Amherst was over $21,000. The cost per pupil in Northampton is $15,600 and at Pioneer Valley Chinese Immersion School it is $16,800. However the latter two districts do not have the transportation costs of the Amherst Regional School District
In response to the report, Amherst Regional School Committee Chair Allison McDonald said, "While ranking reports such as this can be helpful for getting a quick scan across a large number of high schools, it is but one data point and one that is misleading in its oversimplification of what constitutes a 'top' high school, and it's blurring of the substantive differences between schools and the communities they serve. We have much work to do to reduce the education debt in our schools, especially among our economically disadvantaged students, and this is reflected in the MCAS testing data used in the U.S. News ranking. Changing our math curriculum beginning in the school year after that last MCAS will help, and continued funding of level services in our schools is necessary to ensure we continue to improve how we are educating our richly diverse student community."
Amherst Superintendent, Michael Morris, declined to comment for this article.