Elementary School Building Subcommittee Selects Project Manager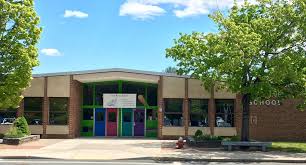 The Elementary School Building Subcommittee this week selected Anser Advisory as their top pick for Owner's Project Manager (OPM) for the project. Out of ten firms that submitted proposals, four were shortlisted for interview, of which Anser Advisory (formerly Pinck & Co.) was the preferred choice of all five subcommittee members. Key to their selection was the firm's tailored responses to Amherst's specific project goals, and the depth of experience of the individual team members, according to comments made by subcommittee members during their meeting on April 28.
The three other shortlisted firms were CHA, Colliers Project Leaders, and Dore & Whittier. After some discussion, CHA was ranked second by the subcommittee, while Colliers and Dore & Whittier were ranked a joint third. Colliers is currently the OPM on the Jones Library renovation and expansion project.
An OPM provides project management guidance to the Building Committee and Town throughout the life of the project, manages communications and outreach to the community, and handles interactions with the Massachusetts School Building Authority (MSBA).
Town Councilor and Chairperson of the Building Committee, Cathy Schoen, reported that her reference checks for Anser were unanimously effusive. One referee reportedly said he "would hire [project director] Margaret Wood again in a heartbeat" and another described her as "phenomenal." Wood would be the project lead on the feasibility and schematic design phases, which include community engagement efforts.
Town Councilor and building subcommittee member Steve Schreiber, who is Chair of the Architecture Department at UMass, said that three other Anser team members — Mary Bulso, Bob Stevens, and Shelly Pottorf — are "very known entities" in their respective fields. Stevens, who lives in Westfield, has a background as a school architect and would be the day-to-day contact for the project, as well as the connection with the MSBA.
Pottorf impressed the subcommittee with her depth of knowledge on net zero energy construction and passive house design. While not an employee of Anser, Pottorf would be brought onto the project team to provide net zero peer review including input on designer selection and design documents. Pottorf described a project she had done for The Monarch School in Houston Texas that includes a "studio classroom" — the state's first "Living Building" — that is used for project-based learning, where students can monitor the building's energy use and geothermal performance.
Anser's approach and style impressed subcommittee member and school district employee Dwayne Chamble, who said he felt they "had a handle on this community and what is needed." Of the four shortlisted firms, subcommittee Chair Jonathan Salvon said Anser was the only one to directly address the six project goals outlined in the request for proposal (right-sized enrollment; creating a "warm, child-centered" building; ensuring public support; designing and building a high-performance building; building on an occupied site; and budget and schedule).
Since construction at either the Fort River or Wildwood site will involve building while the existing school is occupied, Wood felt that may be the biggest challenge facing Amherst. She described two school projects that she had worked on where this was achieved successfully and safely using a phased approach, taking full advantage of summers and school breaks for the more dangerous work like hazardous material abatement and demolition.
According to data on the MSBA's website, Anser is currently the OPM on three "core" (whole building) projects, and the firm provided data to the subcommittee on many other school projects they have completed in the past 10 years.
The full Building Committee will meet on Tuesday May 4 to review the proposed OPM selection. They must submit a report on the selection process and finalist ranking to the MSBA by May 5, with the intent to seek approval of their selection at the MSBA's OPM Review Panel meeting on June 7. Information on the pace of the project's timeline can be found in this earlier Indy article.