Opinion: We Are Not A Small Group of Complainers With Too Much Time On Our Hands! Hundreds Of Amherst Residents Weigh In On The Proposed Construction Moratorium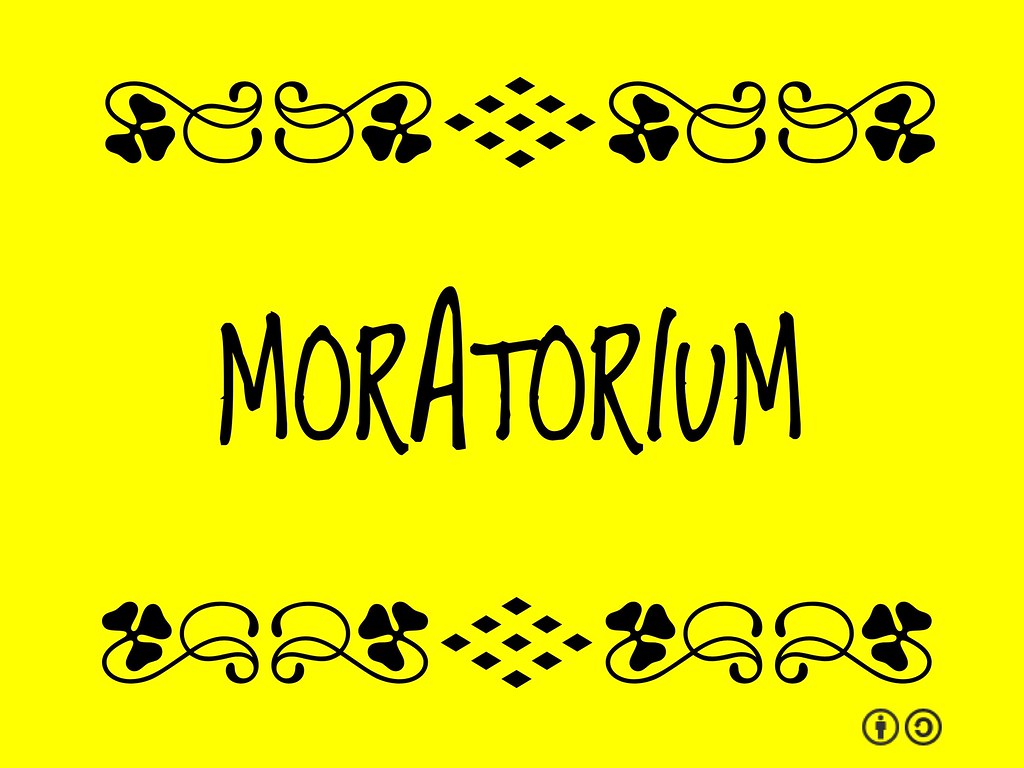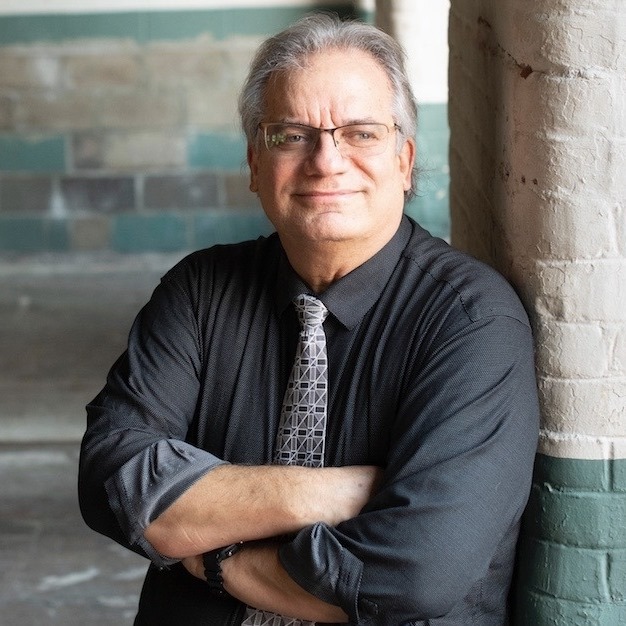 Many in the Amherst community are quite concerned about recent and proposed development in Amherst Center and support a brief moratorium so that there can be more public input, more innovative thinking, more meeting of diverse minds, and time to adopt changes to the Zoning Bylaws that are now under consideration.  More than 700 people have signed a petition supporting a moratorium and more than 200 of those signers included comments with their signature. 

Some people, including a member of the Planning Board, have complained that the push for this planning pause is coming from a very small group of complainers with too much time on their hands. A look at what the petitioners have to say shows the seriousness and depth of their concern — a concern that ought not be frivolously dismissed. So I would like to share here, a sample of the comments on the moratorium made by residents of Amherst who signed our petition.
The proposal for a moratorium is currently under consideration by the Planning Board, Community Resources Committee, and Governance, Organization and Legislation Committee. They will each submit recommendations to the Town Council, which will then vote on the issue following a hearing on May 19. Arguments in support of the moratorium can be found here, here, here, and here. I encourage registered voters in Amherst to join me and more than 700 Amherst residents in supporting the moratorium by signing the digital petition, asking the Council to vote to adopt it.
A Sample Of Comments On The Moratorium From Petition Signers
It is vital that physical accessibility be built into projects from the beginning, and that it be part of a coordinated system of accommodations that includes parking, transportation and sidewalks as well as the individual buildings.
What changes will be needed in a post-COVID environment? For instance, there are potential conflicts between the environmental advantages of higher density housing and public transportation and resilience to future epidemics.
As Stewart Brand put it, "All buildings are predictions. All predictions are wrong." Since the publication of How Buildings Learn, the pace and unpredictability of change has only increased, so it is even more important to design for adaptability. Compared to the lifetime of a building and the accompanying opportunities to regret at leisure, a 6-month pause doesn't seem unreasonable.
A 180- day moratorium is absolutely needed, giving citizens of Amherst time to comment on building projects.
A height limit would help.
A moratorium while we collect our thoughts, collect community input, and map out a shared vision for our town's future only makes sense. It is the obviously reasonable, inclusive path forward. Let's embrace it.
A moratorium will give time for a proper strategic conversation, with public input, to bake in to all future developments in Amherst these factors: right sized for small New England town, proper setbacks, three story (possible a fourth, that is a peaked roof), setbacks, affordability, public spaces, designed for all of families, retirees, students, workforce, without buildings being de facto dorms
A moratorium, and community engagement in the planning process, will be good for creating a vibrant town center and diverse neighborhoods for our workforce and year-round residents..
A temporary building moratorium is critical so that the Town can prudently plan for zoning which meets the needs of our community and not just the desires of developers.
All downtown development should be visually consistent with how Amherst represents itself — as a quintessentially old New England town enhanced by the cultural, academic and artistic activities of three colleges. Our motto is the book and the plow. If we truly care about the vitality of Amherst business, we should make every attempt to consult our local business community before we allow out of state corporations to raid our real estate assets in the heart of the town.
Amherst needs more pedestrian space NOT more huge buildings encroaching on sidewalk and civic space. Make Amherst downtown a place people want to be.
Another item is accessibility to the buildings. This includes handicapped parking places next to the buildings. E.g. the TD Bank branch on Triangle Street is really accessible with its drive up window and its handicapped parking right by the entrance in the rear. I don't see anything like that in the new buildings.
The nearly last item in the petition is climate sensitivity. This should be a high priority. It isn't that new buildings will be better than old in being less drafty. The issues go way beyond that. They should be state of the art net zero energy buildings. Any consultants hired should be experts in this area.
Are the new apartments in North Amherst near Cowls full? Did the new, big apartments downtown make Amherst more vibrant? Should Amherst become one, big dorm? The answer to all of these questions is a resounding 'NO'. Stop destroying this town, and stop lying to the residents!
As a resident of Amherst's bedroom community, I'm appalled by the construction of out of scale, tasteless mega buildings that have been constructed over the last few years! Amherst needs to consult with experienced town planners that understand the historical context and small scale of the town. Amherst is not Cambridge.
As a retired teacher, I think that it is enormously important that town employees are able to afford to live in Amherst. This is already difficult, and the proposed buildings are certainly not going to address that need!
As someone who is actively working on helping the town develop new bicycle, pedestrian, and transit plans and systems, I think this is a wise approach which will allow development to proceed in accordance with well-considered developing plans.
Building permit process must be improved before we lose whatever is left of our town's inclusive and tolerant identity.
Building projects should be in alignment with the Town Plan. Maintain historical downtown.
Downtown needs more thought about building height, parking, and rental affordability… green spaces are not a bad idea to include in town planning.
Enough with the downtown dorms. All the restaurants are gone and it sucks. Ten-year trend of this must be addressed.
Enough! The developers have taken over the town. Despite claims to the contrary, there is less and less affordable housing for families who want to live in Amherst long-term.
Generic architecture is unbefitting for a town with a rich cultural and historical history. Glorified college dorms downtown lacking green space and adequate parking does not take into consideration the needs of a healthy inter-generational diverse community. Public transportation theoretically is great but falls short of reality that we are rural and buses do not traverse neighborhoods. The developers should include realistic sufficient parking and not have town taxpayers foot the expense of a parking garage given Amherst taxes are 10th highest in the state.
Give a chance for more community input and have a temporary building moratorium please.
Given that nobody knows what the post-Covid economy will be, it is sensible to stop development plans for a while, take a step back and develop plans with a clear outlook.
Hope Amherst does not end up looking like Storrs.
Huge buildings built on the very edge of the street and NO parking provided? This is stupid beyong belief.
I agree that a moratorium is needed to further discuss the size and amount of money proposed for the new library addition.
I am not against development but am concerned about affordability for a diverse public (and not just for well-funded students).
I am not against development, but consider it appropriate for town government to have time to explore and determine these planning considerations, as well as zoning guidelines and laws. It will take considerable goodwill and effort to accomplish it in the 6 months. It will not be convenient for the applicants, but hopefully they will benefit from the process in the long term.
I am not against more apartments for families, if done intelligently. I do not support more apartments for multiple students per apartment.
I am not opposed to changing the character of downtown Amherst, especially the northern portion that was not historic or charming even before the large dorm-apartments arrived. That said, I support the goals of this petition: ensuring that new large-scale buildings will be attractive and in part affordable, that new buildings will attract enterprises that serve the town as a whole (with rents that small-town businesses can afford), and that there will be space for parking. I hope the eventual inhabitants will respect and welcome families, single working adults, and others who make up an inclusive community.
All this means that the developers cannot monetize every square foot of the land and buildings, but in the long run I think their buildings will be more profitable for being attractively designed with setbacks and landscaping, allowing for stores, restaurants and other businesses, and providing parking. The model suggested by your petition supports downtown residences whose members could thrive in concert with the rest of the community, not at that community's expense.
I believe that the current zoning bylaws have allowed some sub-optimal building designs to be implemented in the downtown. Wider sidewalks and setbacks are needed to promote a more friendly and appealing pedestrian experience. A building permit moratorium would prioritize and speed an update to our zoning regulations.
I believe this moratorium is critical to the long-term health and progress of Amherst. 180 days may not be enough but it is an important first step to stop and plan what's best for all, not just for the developers.
I don't think the public has had an adequate chance to review the plans or have given it much thought. We don't need to provide more construction for what is considered family housing when in fact it's really students housing.
I don't want Amherst downtown to have supersized buildings not in proportion with one another.
I feel it is important to maintain the beautiful small New England town feel of Amherst. Something should be done to encourage more small local shops like the ones that used to be in the Carriage Shops before they were torn down to make way for the ugly tower. The tall buildings make the town center feel unwelcoming. Why would someone want to hang out in a place with big buildings looming over them blocking out the sun? That is not why people come to Amherst. If I want to be someplace with looming buildings, I go to Springfield, or Boston, or NYC. Please don't let the race for progress ruin our town. It is not too late. New housing doesn't have to be ugly towers or crammed together apartment houses. Please try relaxing the rules on new duplex houses or some smaller lots first. Those at least fit into the existing feel of our town. Helping families to buy a smaller home is better than putting them in an apartment type setting. If you want to do something that will actually help people, figure out a way to get more affordable houses built in Amherst, not more apartments. We don't need more apartments or more condos that look like apartments. We need more starter homes and more local small businesses.
I feel very strongly that our community is bending to the influence of developers rather than taking an informed look at the overall needs of various constituent groups.
I have strong concerns about the prospect of more 5-story high buildings and non-owner occupied dwellings being constructed in downtown Amherst, especially without adequate on-site parking available. One East Pleasant looms out my back yard window as an unwelcome reminder of the kind of construction that doesn't belong in a small downtown center, which consists mainly of 2 and 3 story buildings. Like many others, I avoid walking on the East side of the street due to a feeling of intimidation that the building creates, with its lack of adequate setback from the street. Since the construction of One East Pleasant, both Hallock St. (the street leading up to my home) and sections of North Prospect St. (where my husband and I own a home) have been clogged with cars. Before the construction of One East Pleasant, parking was already tight due to the number of students living in the many non-owner occupied dwellings that line Hallock and North Prospect St., but in the past 2 years, since the construction of One East Pleasant, the situation has gotten much worse: parking spaces are difficult to find, traffic has increased, and the roads are heavily damaged. I strongly support this proposed 180 day moratorium and more dialogue with residents most impacted by additional construction.
I hold a Masters degree from the UMass department of Landscape Architecture and Regional Planning. I have been designing and installing landscapes for many years. I am appalled by the sheer ugliness of the two dormitory buildings in downtown Amherst. I was on the Kendrick Park committee for the time it took to get community outreach feedback to the vetting of design firms. It made me very sad that the building on Triangle/Pleasant missed many design opportunities to compliment and interface with the park. Has anyone done a Post Occupancy Evaluation on either new building? This should be a requirement for any future consideration of buildings by the same developer.
I hope we can encourage responsible local developers like Barry Roberts, who has done such good work for Amherst, while creating guidelines that limit the construction downtown of oversized, expensive student dorms like One East Pleasant and Kendrick Place.
I hope we can have the moratorium so we can have more greenery around new buildings, design the buildings to fit in height and size-wise with surrounding buildings, and make the buildings more varied and pleasing to the eye.
I strongly support a building moratorium to allow time to consider the impact of more high-rise/ multi-use buildings in town. The environmental impact as well as the long term impact on the town of Amherst along with input from the taxpaying residents of Amherst deserves considerable research before moving forward with more building projects.
I strongly support the 180 day moratorium on multi-unit residential building permits and to use the time to re-evaluate all zoning requirements including but not limited to building heights and setbacks, green spaces, definition of mixed-use buildings, multi-unit residential developments and climate impact. Amherst strongly needs to have a clearer long range vision of downtown use and residential development with input and support from the community.
I strongly support the moratorium on new construction permits for residential buildings with three or more units. I am pro-growth, but not the kind of growth we've seen, particularly the Archipelago Investments behemoths. Let's use the 180-day period to develop bylaws that reflect the needs of the people who are most affected by new development. We need bylaws that foster growth in affordable housing for families, appropriate mixed use, and growth that creates a more walkable, livable Amherst. We do NOT need more off-campus student housing!
I strongly support this moratorium and advocate for new zoning requirements that limit both the height, proximity to sidewalks and density of large student complexes.
I support a moratorium on building in downtown Amherst: needs more study of the implications for the quality of life in our town. I support a broad review of how best to update the Jones. No need to rush this process to get at the front of the line for public expenditures in Amherst.
I support anything that might help steer the town planning process to something that is more congenial to the long- term livability of Amherst than the current boom in high density mostly high cost rental units. The physical evidence accumulating in recent years in the form of ungainly extractive rental projects suggests that something is awry and worthy of some form of re-evaluation.
I support citizens' voices in make up of their own town — its streetscapes, affordability, and parks, efforts to address the "company town" issue w/the colleges based here. I believe zoning is only 1 way to re-dress these issues. Twn bds must work together w/TM & city council.need more diversity than Archipelago's cookie cutter scale, siding, massing and 'urban canyon' at the east end of town (or elsewhere). Other companies. Other uses (not restaurant only on grnd fl – Public arts, music, meeting space, plaza not 10ft between building & traffic). More of the 200 units @ & below the 30 percent AMI identified by the 2 housing studies. Follow Philly's lead on its limiting of Temple's intrusion into the town (esp housing stock).
I support the densification of the town center but we really need changes to limit the monolithic feel of the new buildings downtown. A moratorium will give a chance to fix the proposal.
I support the moratorium and believe the current path of rezoning is a disaster and serves no legitimate purpose.
I support this moratorium. The zoning changes being promoted by the Planning Dept are crucial to the physical well being of Amherst and should be enacted before more building permits are issued.
I support this moratorium. There needs to be more residential input. The Planning Board and the Town Council need to be transparent about their connection with the university and the agenda to promote student housing–especially student housing without parking.
I support this petition. We do not need developers getting approvals before the town has updated the zoning bylaws and other rules regarding residential buildings.
I think it makes complete sense to stop developing student housing in Amherst, particularly downtown. Why is the town responsible for providing housing, by default,. The University should be responsible for providing housing for its students. We need affordable housing and an interesting downtown, not a corridor of dorms that have no relationship to the natural architecture of the town or the purpose of a downtown.
I think the character of the town is changing, and not in a good way.
I think the town should not be responsible for providing student housing and I doubt that retirees will adopt living in student housing.
I totally support this effort and agree with the objections expressed about the way the town seems to be headed in terms of housing. The apartments proposed do nothing to enhance the look of the town and certainly will not provide the kind of housing that families looking for affordable housing need. Who is going to travel to Amherst center to admire a bunch of dorms?
I want a moratorium on downtown building until better considered planning and zoning have been put in place. The streetscape must be more pedestrian friendly, sufficient parking must be required off street. And bicycle lanes are a must. Also, from an aesthetic point of view, 4 stories and setbacks are a must.
I would like to see more cohousing kind of options and affordable [housing options that] include units for mixed generations and middle income. Cooperative housing.
I would love to have a strong design review of new buildings and a requirement that small shops — instead of one large space — be in the ground floor of large buildings.
I'm concerned about parking!
I'm concerned about the harmful effects on the community of buildings that essentially replace the commons, the places that people go as shared destinations — restaurants, coffee shops, stores, small businesses with large buildings that convey the message that you are not included, welcome or a participant in a small town or community life.
I'm interested in keeping Amherst a town all people would like to live in, not just those under the age of 20 years.
If you approve new building before completing pending zoning changes, I will vote you out.
It's important to not overbuild — they may not come.
In my previous comments to our district reps, Schreiber [Stephen Schreiber, District 4] and Ross [Evan Ross, District 4], I have mentioned that I am concerned not only about the look of the buildings which does not preserve or even enhance the look of a New England town (and could at least approximate it it more effectively) but perhaps more importantly there is nowhere to park in town. Adding more of these spaces will add to congestion. I live in Greenleaves (condos) and the traffic near us on Rt 9 is terrible and will increase with the 2 more big complexes in the works. I used to live in Concord MA and there, the town center was preserved to maintain its important place in history. It certainly annoyed people living in that district but on the other hand, living in that area carries with it important restrictions that people were aware of. This mostly affected private homeowners. Around the town were many developments and these had adequate overnight parking for people. I don't know how to solve the downtown parking issue (and I appreciate the problematic aspects of this issue!). Dealing with parking should be priority for any new downtown projects. It seems wise to have a chance to review the bylaws without having developers rush permitting to gain current zoning standards.
It's important to prevent a situation in which unnecessary expensive projects are used to justify unnecessary development. We have to grow the tax base — really? No major changes in zoning or planning should go through until it is safe to meet in person again. Developers should not be allowed to take advantage of the pandemic.
It's time the Town Council stop this insane desire to turn the town into housing only for the rich and students. Neighborhoods are the heart and soul of this town, don't destroy that so some builders and realtors can make a lot of money.
Keep our downtown area fitting with the style and scope of the original buildings. We do not need massive ugly five-story buildings.
Keep student housing on campus. Definitely not downtown Amherst. Maybe Cinda Jones can put up housing in Cushman.
Large buildings are not going to bring tourists to our downtown.
Let's make sure our downtown is appealing to all residents of Amherst, not just students!
Let's not rush decisions that we will end up having to live with for generations!. Our town deserves better than the kind of monstrosities that have already been built in our formerly quaint downtown. I support development, but it should be done on a scale and in a style that enhances what makes Amherst special.
Let's get the actual number and types of housing needed, before we move ahead with more large buildings and neighborhood zoning changes.
Long term thinking requires many perspectives in addition to the appeal of development
Many of my colleagues and friends who live in the downtown area have complained to me personally about the recent developments adversely affecting the experience of downtown. With some years' experience of the newest developments, it's a good time to pause & gather evidence about residents' experience and desires.
New development downtown will impact our daily lives and economy for generations. Let's get the mixed use zoning right and expand inclusionary zoning to all new development with 10 or more residential units.
No more 1 East Pleasant mistakes!!!
Now, in the middle of this conjoined health and business crisis, is not the time for major shifts in downtown business space availability or other decisions that affect the walkability and street-level attractiveness of the downtown. The community needs to first rebuild, then see where it is. All future, large downtown structures must provide their own parking; and moderately priced space for small shops, together with affordable family and elderly/disabled housing, must be a priority in any plan. The amenities of "downtown" must not be limited to single, affluent young adults.
We need the things we have lost and risk losing: i.e. a yarn shop, a music shop, a spirits store that does not just sell kegs but also good wine, additional book stores and clothing shops, a "townie" restaurant like Daisy's or the Gas Light, an everything store like Faces that is attractive to high school kids after school, even a Good Will store. What will Amherst be without Hastings, or without Amherst Books, our last bookstore out of five. Do we want to be without the Toy Box or our last remaining in-town eyeglass shop? Small retail spaces with diverse ownership encourage start-ups of all kinds. Shoppers need to be of all ages, not just 18 to 25.
Our council form of government feels highly biased and intent on implementing a specific agenda of overdevelopment. Why do we cater to the students so [much] as opposed to the permanent residents of the town?
Parking issues in the last two (pre-pandemic) years have definitely reduced my visits to downtown businesses going instead to Hadley or areas of Amherst away from downtown. The parking issues must be resolved if the downtown is to be revitalized. To my mind the incongruity of the two new apartment complexes on East Pleasant with the surrounding Kendrick Park neighborhood creates a dilemma lest those buildings become the de facto new standard for that part of the downtown area. I was struck by a comment I read concerning the possible renovations to the north end of the Town Common: (I paraphrase) that steps should be taken to retain and enhance the overall character of the Common. It is too bad that a similar approach has not been taken for the Kendrick Park area.
Planning is essential before revising the zoning and before new dormitory high rises are constructed in the center of town.
Please do not allow more high rises to go up in downtown Amherst. Let the University be responsible for student housing and focus instead of more senior apartments downtown. I know it is all about money for the builders but are there no other considerations to keep our college town desirable and caring for all citizens and their needs? Seniors need affordable apartments that are not car dependent.
Please make time for everyone to give input. Decisions shouldn't be unilateral in Amherst.
Require more parking, greater setbacks, 4 stories better than 5 and affordable units!
Setbacks and on site 100% parking
Slow down. Do not make any decisions about the downtown landscape until much further review and community input. Thank you.
Surely we have learned from the recent high-rises that such development needs to proceed more slowly and with more community input. The look and feel of downtown Amherst belongs to all of us.
Thank you for making this effort to slow the discussion and shed more light on Zoning!! A moratorium is needed for ALL permits – Site Plan Review, Special Permits, AND Building Permits. This moratorium was unfortunately written to only include Building Permits, which come after all other permit conditions have been set. Sadly, nothing is really slowed except ground breaking. we may get a few definitions updated some time during the Planning Board Process, perhaps in time to direct some of the permit conditions.
The apartment buildings that have been constructed recently have not been positive additions to our town. We need to update our zoning laws.
The buildings that have gone up thus far have been really poorly designed and do not serve the functions the developers have espoused. They also have detracted from some of the main advertising for the town: the best college town in America is disappearing through poor zoning and permit granting. The setbacks and height are out of proportion to the town. I absolutely would vote, if it comes to it, for a moratorium on this sort of development.
The current bylaws fail to adequately regulate development to enable the kind of growth that will build our community rather than degrade it. The amendments proposed are in no way excessive, and I am deeply disturbed by the approach currently being taken and the failure to respect community members wishes for responsible development.
The current trajectory will allow the downtown to become one off-campus dormitory after another, crowding out the businesses that a vibrant town center should offer, and doing nothing to address affordability issues, while creating an enormous demand for the parking for the many cars that will come with the residents of these pricey apartments. Enough!
The development of our town should be designed with the needs and desires of its residents not developers! This moratorium will provide the opportunity for the community to identify the direction for the economic, social, recreational and cultural growth of our town
The downtown Amherst area holds the potential to be lively, engaging, and multi-use for people of all ages, but only if it is carefully planned and thoughtfully developed. We must consider the impact of increased residential properties on the environment, and how the residences will impact the dynamic of the town. The goal should be to create a balanced atmosphere, with inclusion, walkability and sustainability at the forefront.
The Moratorium would place pressure on the Planning Board, staff, and hired consultant to come up with an overallover-all plan before making changeschanging/deletions of current zoning in a way that changes the town forever. One of the arguments for the new Town Government was that governing would be more democratic and less in the hands of a few—it feels like there are a few who are bent on making zoning changes themselves rather than actually being open to hear what residents want and presenting a plan accordingly. It feels like you're allowing time for public comment, but already know what exact changes you're going to make before a plan is developed.
The new buildings at the north end of the town center have changed the character of downtown and many residents are concerned. A 6-month moratorium on permitting would allow for the residents of Amherst to provide input into zoning amendments. The town where I grew up, Maplewood, NJ, has done a great job of growing and changing, while preserving a charming and thriving village center. https://www.google.com/search?source=univ&tbm=isch&q=maplewood+village+town+center+nj&sa=X&ved=2ahUKEwjQrNjF0ILwAhWCdc0KHZVIAbkQjJkEegQIDBAB&biw=1280&bih=610
The poorly situated, huge structure on the corner of Triangle St. is a wake-up call for us all.
The proposed changes to be inflicted upon the town of Amherst are in a way being forced on us, too rapidly, and actually without appropriate background information, such as research that has caused the developers to plan in this manner. I also believe that the lack of parking availability for the 1 Eeast Pleasant and Kendrick Place buildings is affecting other parts of town.
i.e. … side streets, and parking permits. Those 2 buildings should not have been approved without a parking facility. when developers or the planning board states that "research shows" … then the research should be made public..
The town needs to begin seriously examining the discrepancy between the availability of housing, rental costs, and the conditions of rental properties. For many undergraduate and graduate students, working people, and others on a fixed income, the cost of housing in Amherst versus the condition of many rental properties is unacceptable (both apartment complexes and private properties).
There has to be zoning laws that keep the New. England character/charm, provide housing affordable , green space , at least 1 parking spot per unit, diverse and welcoming. And tell me how the town expects to bring in new families for more permanent tenancy instead of the transient population that builders are appealing to?
These new high rise projects are very poorly designed in almost every respect. They do not have enough parking (and in some cases had actually decreased available parking). They do not protect green space, and are too close to the road. They are geared to undergraduates, so they are not good options for low income housing, because the sociological research is quite clear that low income families need to be integrated into communities where kids of diverse backgrounds can play together, and people of diverse backgrounds can mingle and makemaking friendships. So if the proposers of these projects are representing them as good options for low income housing, this is smoke and mirrors. If low income families live with undergraduates, they won't get any of the benefit of low income housing.
This is a wise move. I've seen other communities make good use of a pause in development to allow thoughtful planning with genuine community input, and I believe Amherst would benefit greatly from this approach.
This moratorium is well written, well designed, and absolutely necessary. The two large buildings we already have are poorly designed and the apartments are very expensive —- one student I worked with was paying $1,000/month for a single room in one of those apartments —- she ended up leaving school when she was nearly finished because it was too expensive —- is this helping the students? There is no setback from the sidewalk, making it hard to negotiate the sidewalk for those in wheelchairs, no affordable housing in the buildings, and no parking is provided for tenants, guaranteeing that Amherst taxes will be expected to pay for a second parking garage, when we already are in disagreement over whether to prioritize a new school, a new fire station in
South Amherst, a new DPW, or an expanded new library. The only beneficiaries of these buildings are the university, which wants to avoid providing housing for the students, and the developers, who are interested in making the maximum profit with the least benefit to either the community of Amherst or the students. We must have the time to re-evaluate this plan, improve the zoning, and preserve the character of Amherst instead of turning it into an urban jungle, with all the associated problems of crime and alienation.
This petition asks only to delay any further development in residential neighborhoods according to footnote m in the zoning bylaws. Time for further discussion and comment. I support protecting such neighborhoods such as HiIgh Street.
This request seems just. If zoning regulations that are going to cover downtown buildings are in the works, it feels imprudent (if not devious) to not wait for them to be finished before approving new buildings downtown Amherst.
Thoughtful zoning is essential to creating and preserving a healthy and wholesome community. The Council's record to date on allowing development consistent with preserving the quality of life in Amherst has been poor, and some will say abysmal. The proposed moratorium will provide the Council and the Town breathing space to consider how to better manage future development, so as to preserve and enhance the quality of life in our Town.
Time for a clearer and consensual vision for growth!
We definitely need to slow down this process of approving large scale buildings in our small town. I hope we can do so as a community.
We moved back to downtown Amherst from the West Coast to raise our family. We moved into my husband's childhood home to also eventually retire. The building that has gone on in the neighborhood in the last 8 years has increased the noise and garbage in the street and has increased flooding in our basement. (Too many buildings and not enough land to absorb the rain.) Our street is lined with cars that were able to buy year-round parking permits for buildings that don't have their own parking. We thought we would retire inI downtown Amherst but we want to move. An apartment building went up in our backyard (it broke town rules but they got special permission from the board.) I attended all of these Z-board meetings and they did not care about town residents. The town only cares about the builders. We will probably move out of downtown Amherst if this keeps going on, which means moving out of the house where we raised our children and where my husband grew up. We will turn it into a rental property. We moved to the neighborhood because of the character. Because the town won't uphold its own rules, the residents are suffering and town is changing.
We need a town that keeps its humanity through sidewalk space, diversity among residents, and diversity among storefronts. We need more parking, more setbacks, more character! I've lived here 25 years and am seeing downtown Amherst become more monotonous and boring as it becomes more college student-oriented.
We need time to consider all facets of changes being made to downtown. We need to decide if there should be height restrictions and parking provisions.
We need to continue designing Amherst for all people because what is constructed theretheir affects all of us. It is soIt so important to keep in all designs….. more accessible housing for people with disabilities as well.
We need to have more say in how our town is going to look like. In looks, 1 of these 2 ugly buildings was already enough. Let's make it a project of art where Amherst will become the most creative college town in the country and an arta art attraction instead of creating a UMass Dormtown. I understand there is a great need for expending student housing so let us make it a long term good plan instead of the American short term "let's ruin everything" in the process. Please take me on your committee for this. Let's just first give it some time to plan this right. I sent emails with suggestions to every official involved with the project.
What is being built is atrocious and is ruining the character of Amherst. And why are you taking away parking spots? What. What good are retailers if you can't park to go to them? The planning board doesn't know HOW to plan!
With Ccovid having changed life as we know it, more university education may morph to more online, so let's not rush to build similar monstrosities as we have seen go up in the lastin last several years. Horrible look for the town, and although affordable housing may be needed, these don't appear as such. Design is important to maintain the integrity/appearance of a New England town. Affordable doesn't have to be so many stories tall and hugging the street separated by a mere sidewalk. Ugly and sad to see in Amherst. If studies about projections for future needs are not given the time they need, EMPTY ugly buildings are even worse.
With COVID, more time is needed for community input.
With no checks and balances on the Council, I hope we are listened to.
Would like to participate in virtual meetings going forth. Strongly believe we need better
tTax base and that certain peripheral areas might be more densely developed for retail
And housing. Please let me know of planning meetings . Thanks
Yes, a rethink on set-backs for multi-storied buildings and on parking requirements for residential units.
Ira Bryck has lived in Amherst since 1993, ran the Family Business Center for 25 years, hosted the Western Mass. Business Show on WHMP for 7 years, now coaches business leaders, and is a big fan of Amherst's downtown.