Amherst Board Of Health Recommends Opt-Out Of Mosquito Spraying Program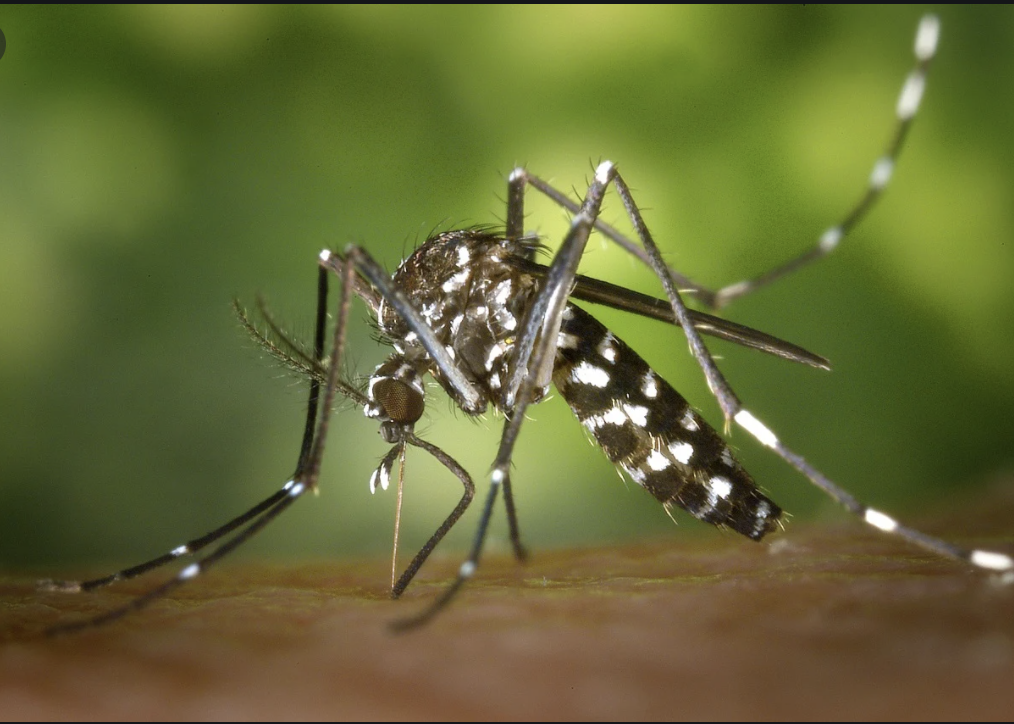 The Amherst Board of Health (BOH), after a lengthy discussion, voted to recommend to the Amherst Town Council that the Town opt out of the potential statewide area pesticide application via aerial/truck mosquito spraying and implement a proactive alternative mosquito control plan. The Amherst Town Council Agenda for Monday, May 17, 2021 at 6:30pm will include an action item on the Town's decision regarding the mosquito spray plan required by the State of Massachusetts.
In order to allow them to fulfill their mission and partner with other towns in the region for public education, the BOH recommend that Amherst join the Pioneer Valley Mosquito Control District and implement a surveillance program, as a primary component of a comprehensive mosquito management plan.
The deadline to opt-out of the spraying program is May 28 and communities that do not present an alternative plan to the Executive Office Of Energy and Environmental Affairs by that date lose control of decision making. An alternative mosquito control plan can include effective measures such as monitoring for mosquito larvae, reducing mosquito breeding habitat, and engaging in public education to encourage people to use insect repellents, wear appropriate clothing, and avoid outdoor activity during peak mosquito hours if there is a heightened risk of mosquito-borne disease.

In August 2020, Massachusetts passed Governor Baker's emergency legislation S.2757, aimed at reducing the spread of mosquito-borne disease, namely two rare but potentially serious ones, EEE and WNV, and revamping the state's approach to mosquito management.
But many residents and experts are concerned about the widespread use of toxic pesticides, especially given that spraying adult mosquitos is the least effective approach, whereby close to 99.9 % of sprayed chemicals go off into the environment where they can have detrimental effects on public health and ecosystems, leaving 0.10% to actually hit the target pest.
Lenore Bryck and Brenda Davies attended the meeting Thursday afternoon to elaborate on those concerns and offer alternative plans that Amherst could use from other nearby towns and from Boulder, Colorado's comprehensive ecologically based IPM program.
Highlighting the irony that the destruction of the ecosystem contributes to outbreaks of disease carrying insects, including destroying their natural predators; and that restoring ecosystem health can actually help keep mosquitos under control, Lenore Bryck also presented the work of Dr. Stephen Frantz, a Research Pathobiologist in South Hadley, with extensive expertise in disease systems, environmental health and toxicology, who has offered recommendations to improve mosquito management throughout the Commonwealth, that is being supported by Senator Comerford.
Here are some thoughts from his report:
'A well-maintained surveillance system would identify a problem during the larval stage eliminating the need for spraying adulticides (such as Anvil)…At this time, a robust integrated pest management has certainly not been fully applied
The lack of a strong presence of WNV and EEE disease-positive mosquitoes in the Northampton area leads me to question why any aerial or truck spraying are being considered…"

Opting-out of spraying would be an appropriate action for communities in the Control District; however, surveillance and non-toxic IPM interventions should be thoroughly implemented. IPM is far more progressive and sustainable, and lacks the harm to people and the planet done by spraying of synthetic pesticides. Significant State funding will be needed for these non-toxic measures to be initiated to protect the people of the Pioneer Valley. Quoting William A. McDonough (Architect, Sustainable Development & Design), "We must not toxify the mass assets (the earth's soil, air, water, and vegetation) that we all need to survive."
For more information: https://www.beyondpesticides.org/resources/mosquitos-and-insect-borne-diseases/resources