Public Comment: Residents Ask Board Of Registrars To Correct Assistant Town Clerk's Improper Rejection of Petition Signatures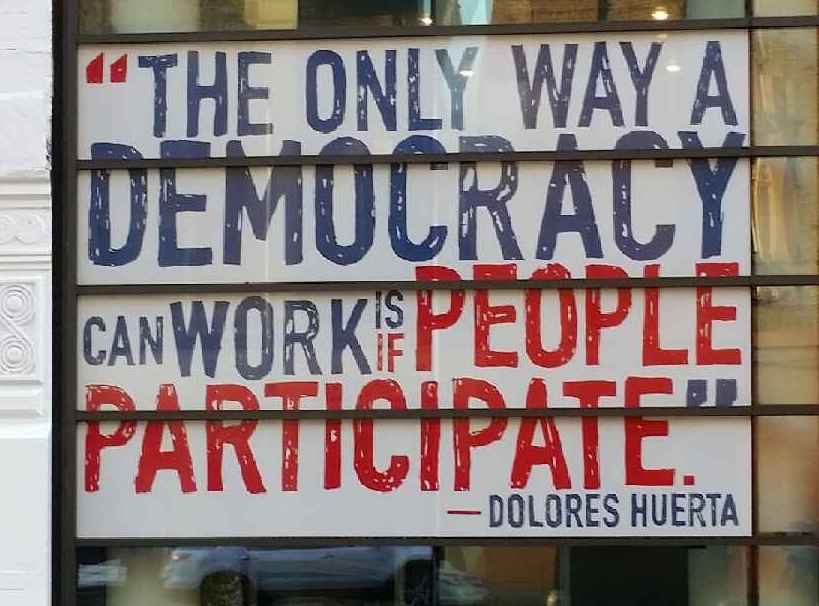 The following public comments were offered at the Amherst Board of Registrars meeting on May 11.  All eleven residents who spoke did so in support of an appeal of the disqualification of signatures that had been gathered to trigger a referendum on the Town Council's decision to borrow $35 million to expand and renovate the Jones library.  Petitioners had submitted 1088 signatures on April 20. On April 21, The Town Clerk's office certified 842 signatures, 22 short of what was needed to trigger a referendum under Town Charter rules (Section 8.4 ). More than one in five signatures were disqualified. The Board of Registrars was asked to hear an appeal of the disqualifications and to undertake a review and recertification of the petitions.  Eight of the eleven comments are posted below in the order in which they were presented.  We will add the remainder as they are transcribed.

---
Sarah McKee- My name is Sarah McKee.  I live in District 4.   I have been a member in good standing of the D.C. Bar for more than 40 years and I am, frankly, appalled.  I would like to bring to your attention an Open Meeting Law Case that came before the AG about the Dudley Planning Board (case # OML2015-129). There, the Dudley Planning Board deliberated outside of a meeting.  In addition to assigning a  $1000 penalty for the OML violation,  the AG's office recommended an order for nullification of the vote taken immediately following the improper deliberation.  I would strongly encourage the Board of Registrars to confer with the AG's office and get clear on what they must do to rectify what is clearly a violiaton of voters' rights in this matter and then do it.

---
Nancy Sardeson – My name is Nancy Sardeson.  I live in Precinct 1.  I am addressing my comments to the Board of Registrars and let me begin by saying that had I had notice of it, I would have been at the April 21 meeting. Let me begin by saying that I have spent half of my life as a voting rights lawyer for the Department of Justice.  I have defended disenfranchised Black voters in the South numerous times in situations just like this – where those in power at the local level abused the sacred trust of their community by using that power to disenfranchise citizens. Jim Crow was rarely codified.  It was the interpretation and application of the law by local officials that allowed the travesty to happen. And this is why we are here today.  This isn't about the library vote- that's a political issue.  This is a constitutional issue.  This is about the abuse of discretion by the Clerk's Office that led to, at the very least, the disenfranchisement of the voters whose affidavits you have before you.  Plain and simple.  I have carefully read through the memo from Attorney Gray and others dated May 9, 2021. I have also examined the affidavits attached, the number of which has grown to 92.  92! Roughly one in five and this is where I need to breath. Disqualifying (name redacted by The Indy) for using the abbreviation Ln. instead of spelling out the word Lane in her address. Disqualifying (name redacted by The Indy) for writing out xxx (number redacted) Jenks instead of xxx Jenks Street as listed on the voter registration roll.  People who left out their apartment number from their address when the rest of the address matches their voter registration. And then there is this one.  (name redacted by The Indy) put his zip code in the address and was disqualified for doing so. The CFR for the certification of nomination and petition papers clearly gives the Town Clerk discretion, using the words "signed substantially as registered".  It is about the ability of the individual discerning whether the signature is legitimate and indicates the will of the voter. And it is clear that the discretion was abused at least in the case of the 92 voters who submitted affidavits.  I want to take this opportunity to thank Attorney Gray and all of those who compiled this information.  I have done that work many times and it is tedious and very time consuming. You know, Blacks in the South rarely have the resources necessary to fight disenfranchisement. So thank you to all who have made this hearing possible.

---
Maria Kopicki – Thanks to the Board of Registrars for convening this meeting. At last Friday's meeting, a gentleman who supports the library proposal spoke at Public comment and indicated that after hearing his fellow residents describe the rejection of signatures, expressed that while he still supported the project, he urged the board to right this wrong and conduct a review of the rejected signatures. I hope that that sort of civil, open-mindedness is able to take root in Amherst and we can learn to disagree respectfully with each other.
When members of this body met on April 21, they very well may have assumed that Town employees understood and would properly apply the law in calling and conducting that meeting. They may also have assumed that the task of certifying the petition would be performed accurately. Why else would they have consented to delegating their responsibility and granting permission for their own signatures to be used by the Assistant Town Clerk?
We now know, however, that the meeting of April 21 was not conducted in accordance with MA Open Meeting Law and that nearly 150 Amherst voters had their signatures erroneously rejected, resulting in an inaccurate certification.
Mistakes happen. How we respond to those errors is what matters. In this case, the Board of Registrars can correct them and remedy the harm that resulted. Please, reverse the effect of the improperly conducted April 21 meeting and then the correct the improper rejections of signatures yourselves. You have the power to restore the integrity of our system in the most expeditious way possible.
---
Anita Sarro -My name is Anita Sarro, I live in South Amherst and am another long-time resident of town. Over the years I have had varying degrees of interest in town government and community engagement. After much consideration I voted for the Charter in the naïve belief that the Charter was fairly-written, that its terms and other legal precedents would be interpreted fairly, and that people of integrity and good will would be elected, appointed and hired who would exercise their power fairly. It appears that I was wrong on all counts. The discussion in this meeting has not changed my mind.
The handling of the petition so far strongly indicates that the Charter was designed to exclude rather than include and that where there is opportunity for input, it will be thwarted. It is becoming increasingly clear to me that the desire for more community engagement are mere words, belied by the actions that have followed. There is clearly no desire to give serious consideration to the petition. There is no desire to adhere to legal processes unless it serves the desired goals of those in power.
We have an abundance of lawyers speaking today, and I am one. I practiced law for a number of years, representing large and influential nonprofit corporations. The role of a corporate attorney is similar to that of municipal counsel. I learned how to be an effective advocate for my client, to understand where the power lay, and to get them where they wanted to go. I know that words on a page are subject to interpretation. Let's be clear… There could be other possible interpretations that are more consistent with the spirit of the law and a Charter that is supposed to allow community engagement.
Regardless of how you may feel about the possible outcome, it is your obligation to adhere to the process. I urge the Board of Registrars to be faithful to the oaths you took and fulfill your duties as required by Massachusetts law to protect the voting process. Examine the Charter and applicable laws and regulations, consider the obligations imposed on you to serve, not the Town Manager or the Town Council, but the people of this town. Take full ownership of the process. If the Board of Registrars will not honor the sanctity of the political process, who will? Otherwise, you are sending a message to the people of this town that their opinions and desires and their right to vote are of absolutely no consequence.

---
Josna Rege – My name is Josna Rege, and I have lived in Amherst for 31 years. I'm thankful to have the opportunity to comment at this Board of Registrars meeting today.
I want to express my concern that the Voter Veto petition drive that was conducted so painstakingly during a pandemic was certified and thrown out in such haste with so many valid signatures of registered Amherst voters rejected.
If the Board of Registrar's meeting had been posted adequately, with an agenda that gave the townspeople the information they needed to know what was going to be on the agenda, there would have been a large voter turnout at that meeting and the outcome might well have been a different one.
I collected a few signatures for this petition and my house was a collection point for petitions. Several of the town residents in my area who signed had their signatures rejected. They were shocked, because they were all longtime residents and registered voters in town. Nearly 100 of the voters who had their names rejected have since gone to the considerable additional trouble to fill out affidavits confirming that they are who they are and then get them notarized.
It really disturbs me that more than 200 of the nearly 1100 Amherst voters—one in five—who signed the petition had their names thrown out. It is not only they who were disenfranchised, but because of this problematic process, all Amherst voters were denied the opportunity to vote in a town referendum. And this at a time when the issue of voter suppression is front and center of national attention.
I urge the members of the Board of Registrars to remedy the violations of the Open Meeting Law by voiding your April 21st meeting and holding another one in which you can properly post the meeting agenda and take the time to look at the signatures of the townspeople yourselves on this important test of the integrity of the Voter Veto petitioning process. Thank you for your consideration.
Molly Turner -I agree with John Bonifaz that the KP Law has a conflict of interest.
I am concerned in general about how that law firm does not represent the people of Amherst generally. I have lived in Amherst for more than 30 years and I remember when the "Town Council," the town's lawyer, lived in Amherst. Someone who knew the town and its history, culture and values. I feel disenfranchised by being represented by a law firm that also represents a third of the municipalities of the Commonwealth of Massachusetts.

Peggy Nilsen-Matthews – I'm Peggy Matthews-Nilsen. I reside in South Amherst and have been a resident of Amherst for more than a decade. From a voting rights perspective the handling of the Voter Veto Petition has been a debacle. While the State process may not allow a review of voter signatures that were mistakenly disqualified on this Petition, surely the new Town government in Amherst that promised us all "more democracy" can do better. It's clear that leaving things as they stand is tantamount to voter suppression. It is also unreasonable to require that residents go to court to correct the Assistant Town Clerk's mistakes. I trust the Board of Registrars understand the seriousness of disqualifying the signatures of legally registered voters, that they wish to correct a violation of the Open Meeting Law at their April 21st meeting, and will take this as an opportunity to review each petition signature themselves to ensure the democratic process is available to all Amherst voters. There's no shame in making a mistake. It's only when we know that a mistake was made and we fail to correct it, that there's a problem. I hope this Board will have the courage to correct this wrong. Thank you.

---
Terry S. Johnson – My name is Terry Johnson and I live in District 5. I thank you Registrars for serving in this most important and critical Board, the Board that insures that voting is sacred. I've lived in Amherst for forty years, and I am dismayed and alarmed that so many signatures, one out of five, 20%, were rejected on the petition in question. I am also concerned that over 90 voters have subsequently signed affidavits declaring that their signatures were rejected in error.
This is an opportunity for you, the Board of Registrars, to re-assure, and re-assurance is needed, that every Amherst voter is respected and that their signatures are carefully, thoroughly and correctly verified.
Please consider any avenue open to you, including stating that the April 21st meeting is null and void in order to re-examine these contested signatures. Amherst voters need to know that our town and our democracy are transparent, alive and thriving.