Letter: Amherst Doesn't Really Care About Transparency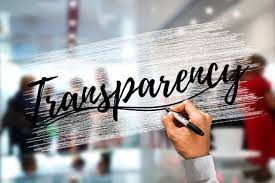 The first time I attended an in-person Amherst School Committee meeting, I was 15 minutes late because it took me that long to find the meeting location. I knew that the meeting took place in the library of the Amherst Regional High School. I had been in the high school once before, to attend a performance in the auditorium, so I figured I knew where to go. When I arrived at the high school, the main entrance to the building was locked and there were no signs of life. I got out my phone to confirm I had the right date (I did). Then I got back in my car and drove around to a loading dock area, but didn't see an entrance that looked right. Finally I called a friend to ask where the *bleep* I was supposed to go. She directed me to drive around to the other side from where I was, enter through the side entrance, then walk down to the library.
In order to find the meeting, I had to already know someone who already knew where it was. What if I were new to town? What if my friend hadn't answered the phone? I would have given up and gone home. I recently told a few friends about this experience, and they had their own stories of woe about trying to attend a school committee meeting the first time. Some of them called a friend like I had. One did give up and went home.
Multiply this frustration and confusion times 10 when it comes to virtual meetings during the pandemic. At the May 24 Town Council meeting, which I attended via Zoom, I heard mention of a meeting on Thursday when the work of the Community Safety Working Group would be further discussed. I knew I wanted to attend that meeting, so I tried to find information about it. I went to the online town calendar, the Town Council website, and the Finance Committee website, but found no mention of it. Then I recalled, from having seen Town Council agendas in the past, that they post information about future meetings in their agenda. That is where I found a mention of a "Special Meeting of the Town Council, Finance Committee, and Community Safety Working Group" on May 27 at 5:30. This "Special Meeting" is not listed on the Town Council website, the Finance Committee website, nor the town calendar of events. The only way to know about this meeting, which takes place in three days, is to have attended the May 24 Town Council meeting, or to have glanced at the meeting agenda.
A generous soul might point out that there is a 48-hour requirement for posting public meetings, and it wasn't yet 48 hours before the May 27 meeting. But, the meeting had clearly already been scheduled — the Town Council talked about it, included it on their May 24 agenda, and in fact I learned later that it was mentioned at the May 17 meeting of the Finance Committee a week prior. Yet the meeting was not posted anywhere.
A local government that is truly committed to transparency, one that wants an informed citizenry and values public input, would anticipate the basic ways in which people seek information. Such a government would proactively put up a sandwich board at the main entrance of a school building when the entrance to the public meeting is around to the side. Such a government would make sure meeting info is posted as soon as it is scheduled, and as soon as (or before) its representatives start talking about it in public.
And don't even get me started on public meetings that last until 11 p.m. or later. If a meeting goes past 10 p.m. (9 p.m. even!), is it really accessible to the public?
If Amherst truly cared about transparency, they wouldn't make it so hard to participate.

Jennifer Page

Jennifer Page is a resident of Amherst