TSO Approves New Surveillance Technology Bylaw. Hears Report On Prospects For Reducing Solid Waste In Amherst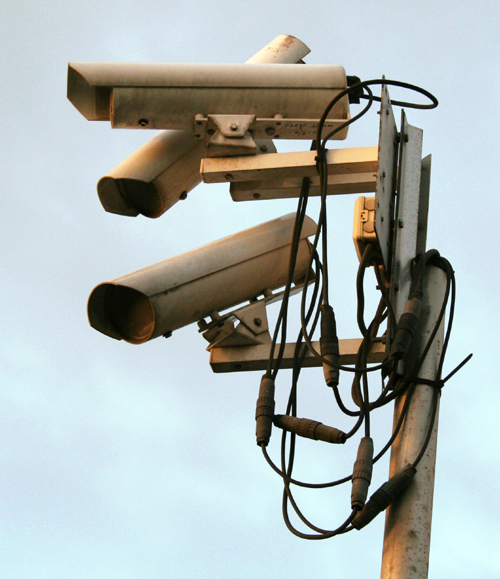 Report On The Meeting Of The Town Services And Outreach Committee, June 24, 2021
The meeting was held via Zoom and was recorded.
Present
Town Services and Outreach (TSO) e members Darcy DuMont (Chair, District 5), Alisa Brewer (at large), Evan Ross (District 4), George Ryan (District 3), Andy Steinberg (at large),
Also: Councilor Mandi Jo Hanneke (at large), Paul Bockelman (Town Manager), Veronique Blanchard (Western Mass Technical Assistance Coordinator, Massachusetts Department of Environmental Protection), Guilford Mooring (Superintendent of Public Works)
Highlights:
The committee voted to bring a proposed new surveillance technology bylaw to the full Council
The committee heard a report on possibilities for waste reduction in Amherst
The committee approved one reappointment and one new appointment to the Conservation Commission
The committee voted to continue meeting via the Zoom platform through early September
Surveillance Technology Bylaw
The Committee voted 4-1 (Steinberg dissenting) to adopt a new surveillance technology bylaw. The final version can be read here.

Co-sponsors Mandi Jo Hanneke (at large) and Pat DeAngelis (District 2) published a statement in the Indy in June 2020, saying, "On May 4, we introduced to the Council a Surveillance Technology Bylaw, an entirely new bylaw that would regulate the use of surveillance technology by the Town of Amherst and its departments. We based our proposal on the ordinance that Cambridge adopted in December 2018, and recently amended to include a ban on the use of facial recognition technology. What we could not predict at that time is how important this bylaw would become in the face of the continuing unacceptable use of force against black and brown people. We are requesting adoption of this Bylaw because we believe that use of surveillance technology in Town should be transparent. This would represent good government and be a preventative measure, more than a response to current use, of which we are unaware"
. 
"The purpose of this Bylaw is to provide for the regulation of surveillance technology acquisition or use by the Town of Amherst or the use of the surveillance data it provides. This will safeguard the right of individuals to privacy, balance the public's right to privacy with the need to promote and ensure safety and security, and provide protocols to mitigate potential impacts on the civil rights and liberties of any individuals, communities, or groups, including race, ethnicity, religion, national origin, income level, sexual orientation, political perspective, or other marginalized communities in the Town."
The bylaw has gone through several rounds of changes since it was first proposed, the latest to accommodate specific quests from the Town Manager,his staff, and some town councilors.

Discussion
Ross was concerned that the bylaw might place an unreasonable burden on the Town Manager because of its reporting requirements that the Town Manager inventory and report on all surveillance technology currently used by the Town. 
Hanneke responded that the Town Manager would have more than a year (with permitted extensions) to file his report, and that not all technology is subject to reporting under the proposed bylaw.
Steinberg voiced multiple concerns, and asked that a decision be put off until more information can be gathered. He asked," how can we justify adopting something of this complexity to the staff, to the Council, and to the community without having more details". He wanted to know if the Town has received any complaints that would suggest that a bylaw like this is necessary?
Hanneke responded that she and DeAngelis proposed the bylaw out of concern about the ability of the government to track its residents. She cited an article provided by Brewer about an Eastern Massachusetts police department that was tracking its residents using drones. "If the Town is using technology that has the capability to track people, then we should know how it's being used. We should know what technology is being used by the Town or could be used by the Town, and how it is being used, and when, and whether appropriate safeguards are in place. Right now we don't know. This bylaw brings out in the open what technology is out there that can track people," she said.
Steinberg asked, "Shouldn't we see if there is a problem before we start regulating a problem that may not exist?"
Bockelman wondered, since the Town's electric charging stations collect data, are those data covered by the bylaw and does that technology need to be reported? He asked, "What are the technologies that fall under this bylaw? Maybe we could do a quick inventory for the Council".
Hanneke responded that TSO requested that inventory from his office three months ago, and that he has not provided it.

After some back and forth amongst the Councilors concerning whether this information was truly needed, Bockelman apologized, saying it was not his intent to withhold information and while he clearly didn't provide something that was expected, it was an oversight and not intentional.
Ross said that his understanding was that the technology covered has to be produce data that make individuals or groups identifiable. There was then some discussion about what constitutes an identifiable group, and Hanneke indicated that the intent, at least in the Cambridge bylaw, was to call attention to technology that could identify political groups.
Ross offered that the proposed bylaw has changed considerably since it was first proposed and is unlikely to change much more moving forward. Consequently he thought it made sense to move forward to bring it to the Council. All except Steinberg concurred.

Amherst Solid Waste Report
Veronique Blanchard , the Municipal Assistance Coordinator for the Western Mass. Region of the Massachusetts Department of Environmental Protection (DEP), presented a PowerPoint summary of a study she recently completed for the Town looking at how several other communities handle their waste stream and what Amherst might think about doing differently to reduce our solid waste burden. (Blanchard's work was supported by a grant submitted by Superintendent of Public Works Guilford Mooring, with the support of Zero Waste Amherst.
Her study looked at solid waste practices in Ann Arbor, Michigan; Arlington, Massachusetts Austin, Texas; Boulder, Colorado; Burlington, Vermont; Cambridge, Massachusetts; Newburyport, Massachusetts; Portland, Oregon; Somerville, Massachusetts,  as well as Amherst. Synopses of the individual community studies can be found here. Several of those communities saw dramatic reductions in their waste stream following the adopting of a solid waste master plan. The Power Point presentation can be viewed here.

Blanchard said that reducing a town's waste stream is one of the fastest and easiest climate action strategies known, and that it is mentioned in Amherst's draft Climate Action Plan. 
She also noted that most of the stuff shouldn't be in the trash in the first place. Twenty-eight percent of materials in the waste stream are compostable organics and another 21 percent is paper, which is eminently recyclable and can also be composted.

A best practice for reducing waste, she said, is to adopt a pay-as-you-throw (PAYT) scheme, where residents pay according to the amount of trash that they produce. She noted that communities that adopt PAYT produce about 30 percent less trash per household than those that don't, and that many Massachusetts communities have already adopted it.
A best practice for recycling, is to provide consumers with free containers, to have regular pickup, and to adopt a dual stream system (paper and other recyclables are separated by the consumer) with no limits on volume, she said.

A  best practice for organics is to collect yard waste, food scraps, and compostable products. She noted that Vermont recently adopted a law banning food scraps in the trash. All of the towns surveyed, except for Somerville, provide some form of organic recycling (Amherst offers curbside pickup of compostables through USA haulers, for an extra fee).

Then Blanchard talked about the importance of providing a collection service for hazardous waste, the importance of transfer stations, of reuse and repair centers, and of  outreach and education. All of the communities in the study had a plan that set goals and spelled out what they would do to reduce waste. She noted that the state has actively been promoting trash reduction through waste bans; it began implementing bans in 1990. Among the items banned from the waste stream are asphalt, brick and concrete, glass and metal containers, leavers and yard waste, commercial food materials, and recyclable paper. There is talk of moving toward a ban on food waste and single-use plastics.

Blanchard concluded:
The Town would likely substantially reduce its waste stream by moving from its current subscription model with a monopoly hauler to a contracted service with a hauler (through competitive bid) or by adopting a municipally run program
The Transfer Station is essential to Amherst's solid waste management
There are many options for the Town to expand opportunities for collecting and composting organics
Enforcement, education, and contract management will be key to the success of any new program in Amherst
Discussion
Brewer asked if anyone has moved back to municipal hauling after having discontinued it.

Blanchard was not aware of any community that had done so. But she insisted that the best way to reduce solid waste is either to do it yourself or bid it out. She noted that both South Hadley and Agawam had recently bid out trash hauling services,and Agawam received eight bids. USA currently has a hauling monopoly in Amherst, but several other haulers working in Western Massachusetts might be interested in pursuing a contract with the town. 
Steinberg wondered how the town could assess fees for hauling if it abandons the subscription model and undertakes negotiations on behalf of the residents of Amherst. He said that he couldn't imagine how that can be done without raising property taxes. He noted that the town labors under the constraints of Proposition 2 1⁄2, and although residents might be happy to no longer receive a trash bill,  another raise in taxes is unlikely to be warmly received. He asked if Blanchard is aware of any communities in Massachusetts that have recently switched from individual trash contracts to a townwide contract. "It would be really good to be able to consult with another town that's had this experience," he said. He said he also worries  that the switch would discourage people from using the transfer station.

Blanchard said that she is not aware of any community in Massachusetts that  recently switched from subscription to municipal contract but that "you could make the case that the cost of the services would actually go down substantially from their private subscription," so the savings for residents would be significant.
Ross asked about equity issues and wondered how the initiatives to reduce waste would impact poor and minority communities.
Blanchard responded that she hadn't seen much explicit attention being given to equity issues in the studied communities, but DEP is making funds available for environmental justice initiatives, and communities can create different incentives and support for people who are more impacted than others if they have to recycle.

Steinberg recalled that when he was the selectboard liaison to the Town's Refuse and Recycling Committee (now discontinued), there were no facilities in the Valley that were capable of taking on municipal organics for composting.
Blanchard responded that there are a few sites in the Valley now that accept municipal organics for composting, including Martin's Farm in Greenfield.

DuMont asked Mooring whether Amherst could create a revenue-generating composting facility. Mooring responded that it is possible but that it would take a considerable investment upfront. 
Blanchard added that Recycling Works provides free assistance to businesses that want to set up composting programs .

DuMont added that a group of Smith College students had spent the semester comparing the costs for  the current subscription service in Amherst versus a municipal contract (where the town would contract with a hauler based on a competitive bid). They found that the contracting model would likely save money and reduce waste. Their report can be read here.
TSO will revisit the subject in July or August.

Town Manager Appointments
Bockelman reviewed his nomination of two people for three-year appointments to the Conservation Commission. Nominated for three-year terms (expiring June 30, 2024):
Lawrence Ambs, Pondview Drive (reappointment) 
Michelle Labbe, High Point Drive (appointment) 
Both nominees were approved unanimously (5-0) by the Committee and will now be passed on to the full Town Council for final approval.
The Town Manager provided the following biographical profiles of the nominees.
Profiles 
Lawrence Ambs is a former professor of Mechanical Engineering at the University of Massachusetts at Amherst. He created and led the Center for Energy Efficiency and Renewable Energy and was a member of the State's Net Zero Energy Task Force. He has served on the Commission since 2019.

Michelle Labbe is a professional conservation analyst for a non-profit conservancy. She brings many years of experience with development permits, conservation restrictions and easements, and permitting processes at the state, local, and federal levels. She works as a wildlife biologist for an environmental consulting company where she conducted ecological evaluations and biological assessments for various ecological restoration projects. She has a bachelor's degree in natural resource studies as well as a master's in wildlife ecology and conservation. Having grown up in Amherst and gone to school here, she is very familiar with the ecology of the Town and is committed to the stewardship of lands and responsible development.
Format of Meetings Moving Forward
DuMont noted that she and Brewer need to participate remotely. George Ryan reported that most members of the GOL (Government, ORganization, and Legislation Committee), which had had the same discussion earlier in the day, wanted to return to in-person meetings but some people would be disadvantaged by this, and it creates an awkward dynamic. He said that GOL decided to continue with Zoom meetings throughout the summer and revisit the issue in September, although he favors a return to in-person, and suggested that TSO do the same.
Ross stated that if there are people who can't attend in person, it's better to keep it on Zoom.
Steinberg said that Zoom meetings are kinder to people in the community who wish to participate.
TSO reached a consensus to continue on Zoom with a commitment to revisit the issue at their first meeting in September.