Community Resources Committee Recommends New Comprehensive Housing Policy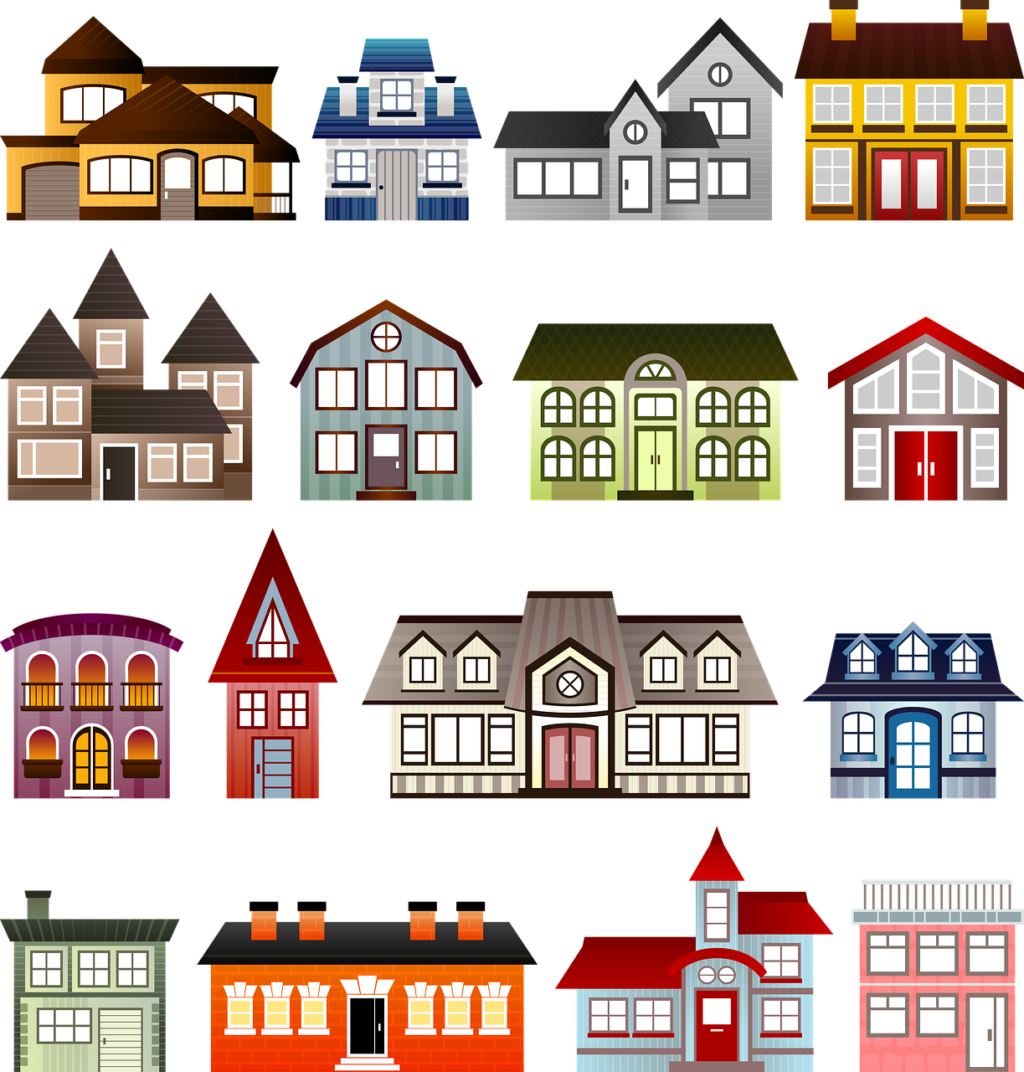 The Community Resources Committee (CRC) of the Town Council voted at their meeting of July 27 to recommend that the council adopt a new comprehensive housing policy that they had authored. The final draft of that policy can be read here. The CRC has been discussing and modifying the policy for over a year (see e.g. here, here, here, here, and here) and has been assisted in its deliberations recently by Tom Kegelman, an affordable housing developer and former member of the Amherst Municipal Affordable Housing Trust. The policy was endorsed unanimously (5-0) as amended at the July 27 CRC meeting. with an added, unofficial endorsement from Kegelman. The council is expected to vote on adopting the policy at their meeting on August 23.
The meeting was held via Zoom. A recording has not yet been posted on the town's YouTube Channel
Rationale
The rationale for having a comprehensive town housing policy is set out in the opening paragraphs of the 25-page policy document.
The need for a Comprehensive Housing Policy becomes clear through the challenges faced in Town relating to housing:
The presence of higher education institutions in Amherst has a significant impact on the character of the Town's population, as well as its housing needs. The Town has a relatively young, well-educated population, and a relatively high percentage of residents living in multi-family housing or group quarters. Affordability is a concern in Amherst, and as more demands are placed on finite land resources, land prices will continue to rise. A number of themes recur throughout this chapter, including: the desire for more diverse, moderately priced and affordable housing types; the strategic placement of housing near necessary goods and services; the promotion of environmentally-sound housing design; and the desire to create economically diverse neighborhoods that meet the needs of all populations, from students to families to seniors. (Master Plan, Section 4.1.B)
Amherst's quality of life as a community is facing a serious challenge. The high cost of housing is threatening our long-held values of equality, sustainability, and opportunity. This challenge is not only serious for those whose incomes place them on the outside, looking in, but for all residents who are invested in a sustainable, diverse, well-functioning, and progressive community.
The Town Council believes this Comprehensive Housing Policy will permit the Town to coordinate its housing and economic development strategies to improve access to affordable housing, jobs, transit, amenities, and services for Amherst residents. This Policy supports the development of new housing throughout Amherst; sets forth methods for prioritizing funding for the creation of Subsidized
Housing Inventory units through new construction/positive conversion, preservation, acquisition, and substantial rehabilitation; and further supports improved access to homeownership, especially among low-income residents, Black, indigenous, and people of color. We can't just wait patiently for developers to come forward with ideas that fit our vision for the Town. We have to articulate that vision and then act proactively to see it implemented.
Goals
The policy establishes five interdependent goals for housing in Amherst.
Goal I: Promote greater pathways to homes and homeownership and integrated communities through increased supply of a diversity of housing types
Goal II: Increase the supply and variety of affordable and market rate rental housing
Goal III: Create, update, and maintain safe, secure, and environmentally healthy housing
Goal IV: Address climate, sustainability, and resiliency of housing stock, location, and construction
Goal V: Align and leverage municipal funding and other resources to support affordable housing

Throughout the deliberations about the policy over the last year, the CRC received criticism from both within and without for not placing sufficient explicit emphasis on creating affordable housing. Councilor Evan Ross (District 4) , one of the document's early authors, had repeatedly emphasized that the primary goal of the policy needed to be to create more housing units to address the current housing shortage in Amherst and that by doing so, housing types of all kinds—including affordable housing—would inevitably be created. Nonetheless, in the final draft, an explicit commitment to creating affordable housing was added to two of the plan's five goals, and John Hornik, Chair of the Amherst Affordable Municipal Housing Trust and an early critic of the policy, commended the CRC for their revisions.
Discussion
Prior to their vote, the committee engaged in a good deal of mutual congratulations and praise for completing the policy after so many months of deliberation.
Councilor Shalini Bahl-Milne (District 5) said that "the challenges of housing in Amherst feel so overwhelming…this will move us toward addressing those challenges."
But Councilor Dorothy Pam (District 3) expressed lingering reservations, despite her support for the plan. "I went through our minutes and they are filled with questions for which we have yet to come up with answers," she said. "I wonder why we are rushing to bring this to council when so much is unresolved?"
Committee Chair Mandi Jo Hanneke (at large) responded that the committee had been working on this for months. She said she had not planned to accept any changes to the text at this meeting, but invited Pam to raise questions that she considers unanswered as they reviewed the text of the plan.
For a start, Pam asked what is known about the actual demands for different kinds of housing in Amherst, and pointed out that the CRC and council don't really know where the demands are.
Kegelman agreed that more information is needed. "We don't have all the information that we need to understand what is happening in town", he said. He added that the policy is a "great start" and "you have to start somewhere." Kegelman pointed out that a three-county study is available in a previous packet (Note: perhaps from the Pioneer Valley Planning Commission but not confirmed at the time of writing), although it does not focus on Amherst; it is more general. It does show, however, that the region has fallen behind in housing production for some demographic groups. He suggested starting with that study and concluded that there is a great demand for many types of housing right now.
Bahl-Milne said that even though we don't have the kinds of data that are needed, we could rely more on developers, who routinely do market studies, to help the town figure out where the market demands are.
Pam responded, "Shalini keeps asking us to sit down with developers. Maybe it's time to do that. If there are certain types of housing that we need that aren't as lucrative as other housing for developers, maybe we can work out some deals."`
Bahl-Milne asked Kegelman to explain the challenges for building some of the types of housing that the town seeks.

Kegelman responded "land, money, and regulatory types [of challenges]." And the biggest barrier of all, he said, might be that people tend to resist expansion of affordable housing because they see it as potentially diminishing the value of their own building.

Bahl-Milne also asked Kegelman how he sees the balance between environmental and energy goals, and affordable housing goals. He responded, "This depends on the regulatory goals that we face. Even a project defined as 'green' might require cutting down some trees to create more solar."

Pam voiced concern about the need to do more to preserve trees and green spaces.
Implementation
Hanneke emphasized that the implementation strategies mentioned in the plan represent just "a listing of things that have come up in discussions." According to Hanneke, "They do not reflect priorities for the town, but rather options that are available, and that relevant town entities might consider."
Public Comment
Janet Keller of Pulpit Hill Road said that she ran the greenhouse gas reduction program in the Department of Environmental Management for seven years. She now lives in a cohousing complex that is "pretty sophisticated about greenhouse gases and climate change," and said that we need the shade Dorothy Pam is advocating for, in order to lower the temperature by as much as 10 degrees. That also means that you don't have to spend money to cool hot surfaces, she reminded the councilors "We have solar on our roofs and we place the trees so that they don't shade the solar panels."

She reported that she worked in a regulatory agency for 27 years and that it was axiomatic that if "we didn't require it, it didn't happen." She said she can't emphasize enough the importance of green space requirements, and she urged the committee to retain them in the plan, rather than to leave it to others..

Resumption Of Zoom Meetings
After voting unanimously at their meeting of July 13 to abandon a Zoom format and return to in-person only meetings, the CRC returned to Zoom format for this meeting and will continue with it until early September, when the town council will reconsider conducting business remotely, in a hybrid format, or in-person only. Hanneke reported that the decision to meet via Zoom was made in consultation with the committee's Vice Chair, Bahl-Milne, who had initially favored retaining the Zoom format. Hanneke said "I reflected on the conversation that led to the vote at the July 13 CRC meeting and after noting that CRC was the only committee that voted to meet in person, I consulted the Vice Chair regarding the decision… We concluded that meeting via Zoom for the remainder of July and August would be in the best interests of the committee and the public. This will help keep confusion to a minimum regarding where meetings are for each council committee."