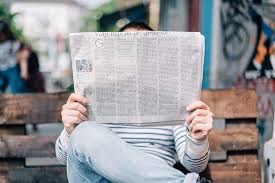 Dear Reader,
In this issue we launch two new columns. And over the next month we hope to have another two new columnists who will join us on a regular basis. Combined with our ability to share content from The Guardian, Shareable, and Strong Towns, we are expanding our content beyond coverage of local government but always with an eye on the interests of Amherst residents.
Becoming Human
UMass Anthropologist Boone Shear's new weekly column, entitled  Becoming Human, will look at new and cooperative and somewhat experimental ways of being and acting in the world that provide alternatives for constructing economies and communities, and that go beyond what we currently do or what we are currently capable of imagining. 

The American literary critic Frederick Jamison is frequently cited for having said that "it is easier to imagine the end of the world than the end of capitalism." I know that this was the case for my students at UMass who expended considerable energy in fighting off the idea that a better world was possible and that the non-capitalist alternatives that we were studying were viable and valid. Jamison's observation on the poverty of our imagination captures the dilemma we now face as we confront the threats of climate apocalypse, the end of democracy, and the latest pandemic. We could endeavor to approach these crises threatening our very existence with new ideas and actions, fully outside the realm of what we are currently doing, but we don't…because we simply can't imagine doing things any differently than the way we do them now. And this is parochially evident, even in our little burg of Amherst, where our elected officials take umbrage if we wish to consider innovative projects in such exotic places as Concord or Cambridge, or Northampton or Easthampton.

And yet, imagination and possibility abound all around us. There are all kinds of experiments, innovations and creative initiatives, some quite local, and some more expansive, that are exploring different ways of doing things, ways that are often liberated from capitalist conventions or authoritarian logics. Shear and his colleagues and students will explore weekly these alternative ways of doing and thinking and speaking,and being, highlighting, but not limiting themselves to, economic endeavors right here in the Valley. And when we see how others have unlocked their imagination to undertake and succeed at things that others thought were unimaginable, it will hopefully liberate our own imaginations to seek alternatives and undertake the work that will help us survive the current existential threats.
I have been spending so much of my time recently swimming in the pools of toxic politics that dominate the local and national scene. It is dispiriting. It stifles hope. And at times the intensifying assault on democracy and the ascent of fascism feels inexorable. Resistance seems futile. But I find hope and inspiration in the projects that Shear and his colleagues will be writing about. Their reporting demonstrates that a better world is not only possible but that there are folks all around us who are engaged in its creation.

Speak Up!
This week Jeff Lee launches a monthly readers survey. The survey will give our readers a chance to weigh in and speak up on issues facing the town, and will provide another venue for offering quick commentary outside of our regular comments section. Let me be clear. We are not using any kind of sampling strategy here, and so we recognize that the results may not be representative of anything other than trending opinions among our readers. But as we anthropologists say, results that are not representative may still be exemplary. So please, take a look at Jeff's surveys and take the opportunity to weigh in and sound off, and enjoy keeping tabs on where you stand in relation to other Indy readers. Ask your friends and neighbors to participate as well. And if you have a question you'd like to toss out to the readership, drop us a suggestion at amherstindy@gmail.com
Indy By the Numbers
Sometime in the summer we surpassed a couple of numerical thresholds. We finally registered over 1000 subscribers (we're now at 1,145). Our readership is again trending upward after a two-year low back in July. Last week ago we had 5231 unique page views across 2334 unique sessions, up from 564 and 18 from the week before. We had 19,849 page views in the last 30 days, trending upward but still far short of our all-time 30 day high of 32,000 last winter. And as of this issue, we have published 2039 articles since our first issue in March of 2019,  authored by 195 different  contributors, suggestive of our aspiration to be a community journalism project.
Here's a list of just some of the challenges that need to be addressed.
The lack of transparency in Amherst government
The lack of accountability on the part of government to all residents
The lack of diversity in town government
The absence of checks and balances
The lack or representation for all constituencies in town government
The pending case, charging the town with voting rights violations
Addressing the fiscal and logistical challenge of the four primary capital projects: the library, the DPW, the elementary school, and the firehouse.
Addressing the safety crisis at the Amherst Fire Department due to inadequate facilities, equipment and staffing
Addressing other pressing capital (and other budget) needs such as, for example athletic fields, sidewalks and roads, firehouse staffing, equipment, and safety, senior center, homeless shelter, teen center, BIPOC cultural center
Addressing the growing unaffordability of Amherst and the inexorable rise in taxes here
Addressing racial equity in our town
How will the town follow through on the six recommendations of the Community Safety Working Group
How will the new priorities of climate action and racial equity be addressed in future budgets
The need for more affordable housing
The current absence of serious planning in town. What would real planning look like?
The concrete consequences of the recently rushed-through zoning changes
The proliferation of student housing downtown and its impact on the local economy
The exodus of local retail establishments from Amherst
A concrete and detailed plan for revitalizing the Amherst economy. And if that plan is to build more student housing, how exactly does that work?
Human services— where is the greatest need among Amherst resident and how will those needs be met? Can the needs of Amherst's most needy receive as much attention as the needs of its wealth developers?
Lack of diversity in town boards and committees
Block busting— is there any intervention to help preserve affordable neighborhoods that are now being converted into student housing enclaves?
The high turnover and staffing crisis at Town Hall
How will the town achieve the climate action targets it set for 2025
How should the changing demographics in our town impact the formulation of policy
Stay tuned as we take a deep dive into several of these issues over the next six weeks.
thanks for reading the Indy,
Art
Art Keene
Managing Editor