Letter: Why Are Planners So Reluctant To Provide Information About Proposed Garage Prior To Rezoning?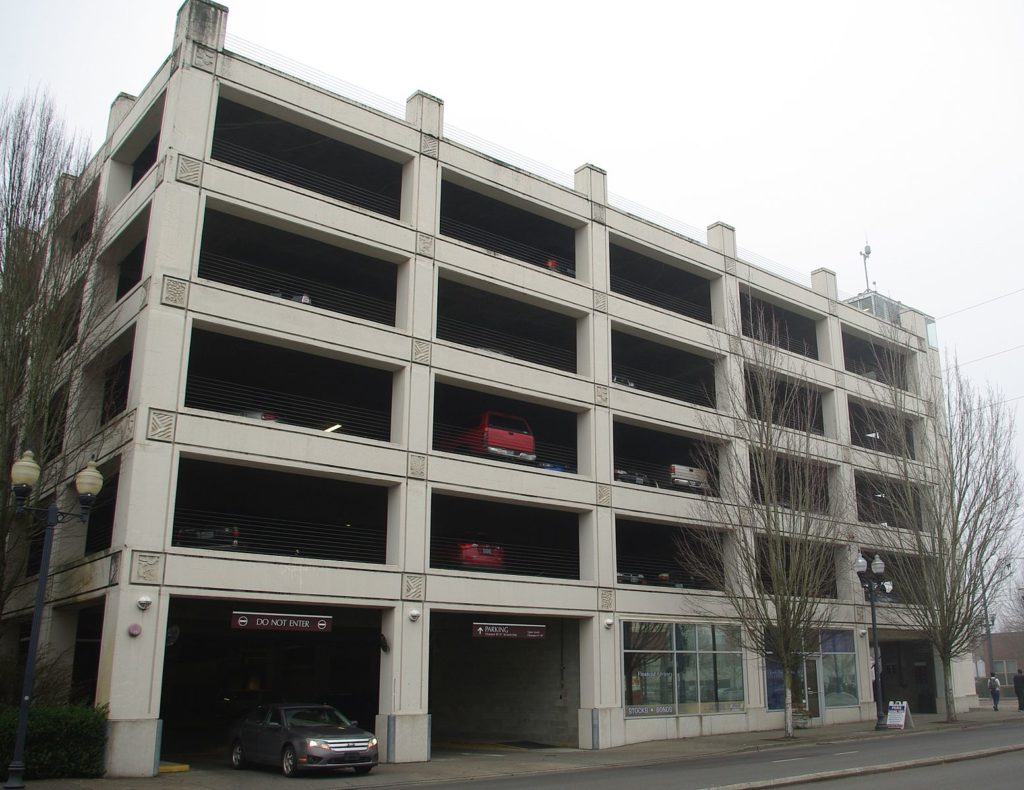 The following letter was sent to the Amherst Town Council, Planning Board, Planning Department, Town Manager and Town Finance Director on October 1, 2021
I am glad to know that the Planning Department is now bringing its expertise to the issue of rezoning the so-called CVS lot for use for a parking garage, and I eagerly await the chance to learn at the Planning Board meeting on October 6 about the dimensional regulations it is proposing for a one-parcel overlay district there.
I do not, however, understand the reluctance of planners—both those in the department and those on the board—to offer any estimates of the capacity of such a structure or build-out diagrams that approximate its three-dimensional presence among surrounding buildings.  At the September 29 Planning Board meeting we heard that zoning comes first, and consideration of the particular structure being proposed follows.  But I have been sitting in on meetings about proposed zoning amendments for over a year, now.  A garage possibility was shown on visuals for a proposed 40R district downtown that didn't move forward.  We have seen build-out diagrams for structures in the proposed B-L zoning overlay districts downtown and renderings of what "project open space" and setback requirements might do to downtown streetscapes.  We have heard estimates of how many dwelling units and associated parking spaces could be constructed on representative parcels in the R-G—with and without footnote m—and we've seen plot plans that show how they could be disposed.  We have been given counts of the maximum number of apartments that could be built on parcels all over town if proposed amendments to the definition of apartments are adopted.  All of these have been presented to help town committees understand the ramifications of proposed zoning amendments—as tools to illuminate the effect these changes could have on Amherst's built environment.  All of them were presented prior to the adoption of any zoning change.  In addition, there have been careful analyses of the likely effects on traffic of permitting diagonal parking in specific places along North Pleasant, beside Kendrick Park, and on Main Street along the North Common.  The Transportation Advisory Committee (TAC) has contributed to developing these analyses before any decisions were made about whether to implement the changes.
Surely it is no more difficult to determine approximately how many parking spaces a hypothetical garage could accommodate if it took advantage of the minimum setbacks and lot coverage requirements of the new proposed overlay district than it was to determine how many apartments could fit onto a particular parcel. In fact, since parking spaces appear to have standard dimensions, it should be easier. Why is everyone unwilling to make this calculation? It would certainly help Town Council decide whether a parking garage would be the best use of this rare town-owned parcel, and it would provide a reality-check on expectations that this single parcel can solve downtown's many parking issues.
Why are you not interested in showing what effect a garage of particular dimensions would have as a backdrop to the historic houses along the main business artery, or on the view from St. Brigid's Church, the enlarged Jones Library, the Strong House, and the historic district across North Prospect Street? In such a sensitive context, it is particularly important to make these studies. They may affect the dimensional requirements that are eventually agreed upon.
Why is there no willingness to consider the traffic management issues associated with a garage at the CVS site, even in a broad-brush way?  Surely those will be pretty much the same, whoever succeeds with the RFP and whatever configuration the ultimate building design takes.  There is expertise on the TAC. Such analysis, done in advance, may help inform the terms of the eventual RFP.
Of course, we understand that there will be further careful review, by all relevant Town bodies, of the structure that is eventually proposed for the site if the initiative moves forward. No one is asking for architectural drawings at this stage. But please provide for this re-zoning proposal the same sort of visual aids you have created for the other zoning amendments under consideration—before rezoning, not after.
And by the way, having heard the parade of pro-garage commenters on Wednesday night hand-wringing about the lack of destination parking, I urge you to follow the recommendations of the Nelson/Nygaard parking studies and immediately implement electronic signs alerting visitors to the location of the CVS, Amity, Pray Street and Boltwood lots and the number of vacant spaces in each in real time, or design a parking app that does the same thing. Trust me—I live across the street—the "CVS" lot is quite empty most of the time. You will need such a system even if a garage is built some years in the future, so why not implement it now?

Suzannah Muspratt

Suzannah Muspratt is a resident of District 3