Town Manager Report For October 4, 2021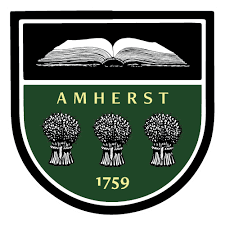 Source: amherstma.gov
Editor's note: Town Manager Paul Bockelman submits a comprehensive report to the Town Council at each of its regular meetings. The reports, usually 9 to 12 pages in length, provide up-to-date information on what is happening within and across town departments. The Manager's Report is usually one of the last items on the agenda and is often taken up late at night, leaving little time for the Manager to do more than mention a few highlights and this is usually all that gets entered into the Council minutes. What follows is a complete, unedited version of the Town Manager's Report.

All Town Manager Reports are available on the Town's website here: https://www.amherstma.gov/Archive.aspx?AMID=240
Town Manager Update:
COVID-19:

Vaccination:

Booster Shots: Last week the Baker-Polito Administration announced that eligible Massachusetts residents can access the Pfizer COVID-19 booster shot.

Testing:

Community Testing:

The Town and the University's Public Health Promotion Center (PHPC) have reached an agreement to provide community testing with drop-off at the Bangs Community Center.

The PHPC will provide the Town with supplies to assemble 500 test kits per week for distribution through the Health Department.

These tests will be processed Monday – Thursday with results ready approximately 24-48 hours after receipt at the PHPC. Kits received on Friday will receive their results on Monday.
The Town will drop off completed kits once daily Monday- Friday to the PHPC no later than 10 AM.

The PHPC will supply the town with one kiosk which will be secured to the Bangs Center wall.

Community members will have to complete the demographic sheet each time they submit a specimen, incomplete information will result in kits that are not processed.

Community members will receive their results via email and positive tests of town residents will have case investigations completed by the Amherst Health Department.

School Vaccination Requirement:

The Amherst Regional School Committee Tuesday voted 7-0 to mandate the vaccination, a decision that came following a Sept. 9 Amherst Board of Health vote. The health board, based on a request from the public schools, added any COVID-19 vaccine receiving full FDA approval to the list of immunizations students must take.

All Amherst public school students eligible for FDA-approved COVID-19 vaccines will be required to get their shots by Dec. 1 to continue attending classes.

With the vote, Amherst is believed to be the first district in the state to require its eligible students to get the COVID-19 vaccination.

So far, the only fully authorized COVID-19 vaccine is Pfizer's, and only for students ages 16 and up.



University/College Relations:

University of Massachusetts at Amherst:

Covid-19: The latest data covering Sept. 22-28 shows 40 new positive cases at the University.

The previous week there were 105 cases and two weeks ago there were 380 cases. The University's cumulative seven-day positivity rate dropped to 0.57% from 1.33% last week and 4.18% two weeks ago. The state's seven day positivity rate is 1.97%.

The PHPC also launched adaptive testing two weeks ago. Selected students both on and off campus are being asked to come for additional testing so we can better understand the transmission of the COVID-19 virus in our community.

The University has offered to help the School District with testing their unvaccinated faculty and staff until the state gets the pool testing set up. The University will provide an additional 150 tests to the schools for the few weeks to help bridge this gap with the state's vendor. The District is grateful for this offer and partnership.
Parking on Campus: Town Councilors requested information about parking on campus. Here is the information I've gathered from the University…note these are all estimates:

There are approximately 7,800 parking spaces on campus.

There have been approximately 200 student parking spaces added from previous years by eliminating islands and optimizing parking under the new solar canopies in Lot 22. Parking spaces for faculty and staff were reduced minimally by around 40 spaces from previous years. Lost spaces (e.g. New Newman Center construction on parking lot) have been somewhat offset by adding parking spaces in several lots (e.g. removing
islands, restriping). The University also increased the number of spaces at the existing Newman Center parking lot which is now under University control.
Demand for parking from students both living on campus and off campus has been extremely high. Some student parking lots have sold out in prior years, but this is the first year when all student parking lots sold out in total. University Parking continues to move waitlists when possible. The University sold approximately 1,800 more permits to students than fall 2019. New solar parking canopy work this summer was delayed due to COVID supply chain issues and therefore has resulted in some students parking on the grass off East Pleasant Street. The work should have been completed last week so students should be back to parking in those lots.

Parking is part of the campus capital and master planning process and several opportunities to expand parking are possible in the next few years.

A portion of a faculty and staff parking lot along Massachusetts Avenue will be removed due to new construction this winter. The campus has been planning for this work over the last several years and the University says it has sufficient parking in this area to accommodate these spaces.

Racial Equity:

Community Safety Working Group: The Working Group continues its work driving toward making a presentation to the Town Council on October 25th.

Reparations: The African Heritage Reparation Assembly held its first meeting on September 22nd. The committee then met on September 28th and elected Jamileh Jemison and Michele Miller as co-chairs. The next meeting is October 4th.

Outreach:

Candidates:

Presentation: I am inviting all Town Council candidates to a presentation by Town Staff on Town government October 12th or 13th. This program will be similar to what I did prior to the election in 2019.

One-on-One meetings: I am reaching out to all Town Council candidates to offer time to sit down to discuss any issues that they would like.

Cuppa Joe: The next Cuppa Joe with Paul for Friday, October 8th at 8:00 a.m. Finance Director Sean Mangano will be my guest and we will be discussing how the major capital projects are being funded with special emphasis on how the Library fits into the funding
plan. Questions have been raised concerning how these capital projects all fit together in advance of the vote on the Library project at the November election.
Finance:

Principal Assessor:

The Finance Director selected Kimberly A. MacDonald Mew to be the new Principal Assessor. Long-time Principal Assessor David Burgess has continued to consult with the Town on a part-time basis during the transition.

Ms. Mew was formerly the Chief Assessor for the City of Greenfield, Massachusetts. She started her assessing career in Greenfield as the Administrative Clerk in 2014. She was then promoted to Assistant Assessor in 2018. She has received certification in Massachusetts Association of Assessing Officers. Her first day on the job will be October 4th.

At your meeting on Monday, Mr. Burgess will make the presentation but we will also be introducing Ms. Mew and another staff member in the Assessors office. Members of the Board of Assessors and Finance Director Sean Mangano will also be present

Public Works:

Water: We are through the month of September and I'm pleased to report that the water system has held up very well.

The Wells and Atkins have been able to keep up with demand. Our strategy of maximizing water production to match demand has kept the East Pleasant Street water tank above the 55 foot level during the day while meeting demand.

We have been starting every day at the 58 foot level or a little higher. The wells have also been able to shut down during the nights to allow for some recovery in the aquifer.

We will continue to monitor the situation through the first half of October.

Northampton Road: The State Department of Transportation intends to begin the reconstruction of Northampton Road from South Pleasant Street to University Drive. The work is projected to continue through April 2024. This will be an extensive construction project that includes replacement of Town utilities, relocation of poles, installation of a multi-use path, and other work. Initial work this fall will involve construction signs and erosion controls and tree work. Spring work will focus on drainage systems. The project will then move in excavation, milling and paving the road, and adding pedestrian ramps and new granite curbing, and putting in new traffic signals, signs and pavement markings.

Waterline Extension to Leverett: Work has begun to extend the water line from North Amherst into the Town of Leverett. Work is expected to be completed in the coming weeks.

Town Clerk:

Census: The Districting Advisory Board is meeting weekly to consider mapping out 15 precincts, in addition to a 12 precinct option (so that there are an even number of precincts in each district). The Town Clerk and I.T. staff are supporting the work of the Board. Public comment on proposed maps may be left on a sticky note, which can be attached to the map. The Town Clerk will upload your comments to the DAB website for review. You can also send your comments by email to: townclerk@amherstma.gov.
Elections: The Town Clerk has posted the deadlines for nomination papers, etc. on the Town's website here: https://www.amherstma.gov/1079/Running-for-Elected-Office

Early Voting: The Town Clerk is recommending that the Town Council vote to hold in- person early voting to be located in the First Floor Meeting Room of Town Hall for the following dates and times:

Monday, October 25, 2021; 8:30 am to 4:00 pm

Tuesday, October 26, 2021; 8:30 am to 4:00 pm

Wednesday, October 27, 2021; 8:30 am to 4:00 pm

Thursday, October 28, 2021; 8:30 am to 8:00 pm

Friday, October 29, 2021; 8:30 am to 4:00 pm.

Economic Development:

Licensing: The Board of License Commissioners has been exploring the possibility of licensing adult-use marijuana establishments.

On-Street Dining: Staff have been meeting to plan for the continuation of on-street dining through the Fall and possibly into the Spring. Staff is reviewing the zoning bylaws and alcoholic beverages rules from the State. Since this is the public way and may include zoning, there may be requests coming to the Council. We are also evaluating long-term, permanent changes to better accommodate on-street dining and outdoor dining in general.

Public Safety:

Community Responders:

We are waiting to hear from the Massachusetts Department of Public Health's Equitable Approaches to Public Safety (EAPS) on our application to its grant program to support the Community Responder initiative.

The Implementation Team reviewed call information from its consultant at its most recent meeting.

Human Resources/Human Rights:

The H.R. Department continues to offer wellness programming and events for Town employees utilizing mini-grants from the MIIA Health Benefits Trust. Currently, employees have the opportunity to sign up for a walking competition among employees. Participating employees receive a free Fitbit watch.

Community Services:

Health: Congratulations to the Health Department for arranging to provide the testing kiosk in town. I know Jen is talking with you about the details. I wanted to give you a heads up on another piece that just fell into place this afternoon.

Recreation: Rey Harp concluded his first week on the job and has been put through an intensive learning process. Based on feedback from exit interviews, I have established a "buddy team" or "mentor group" to provide support as Mr. Harp begins his duties. This support group includes Assistant Town Manager Dave Ziomek, Fire Chief Tim Nelson, and Executive Assistant Angela Mills.

Conservation and Development:

The Town is organizing three outreach sessions for the former Hickory Ridge Golf Course to learn more about this soon-to-be Town owned space. The goal is to invite people to explore the area at this family friendly event and share ideas for future use of the land. Town staff will be on hand to share information, lead activities, and answer questions.
The sessions are:

Thursday October 7th from 9a-10:30a

Friday October 8th from 3:30p-5p

Saturday October 9th from 10:30a-12p

At the former Hickory Ridge Golf Course clubhouse parking lot at 191 West Pomeroy Lane

Note: Attendees should wear appropriate footwear if they plan to explore and we recommend bringing a water bottle.
The Food Bank of Western Massachusetts and Kestrel Land Trust are celebrating the newest Food Bank Farm, a large tract of rich Hadley farmland that provides fresh, organic vegetables to households and schoolchildren facing food insecurity. This is an innovative
partnership of farmland conservation that strengthens food security for all and our local food economy. The Town of Amherst was a partner in this fantastic new development.
Delegated Authority:
Short-Term Event Uses of Town Commons:
Short-Term Parking Requests:

57 Linden Ridge Road, October 7-11, construction dumpster

11 Amity Street, September 13-17, construction dumpster

Short-Term Road or Sidewalk Closures:

"Trick or Treat My Ride" Halloween Car Parade sponsored by Amherst Recreation beginning at Amherst Regional High School and continuing down Triangle Street to Main Street to North Pleasant Street back to Triangle Street. October 30th, 4:00 p.m.
Major Capital Projects:
Jones Library: Awaiting the vote scheduled at the Town election in November.
DPW Building/Fire Building: Staff are exploring multiple options for a new site for the Department of Public Works, including the Town-owned Ruxton site.
Schools: This process is driven by the MSBA standards and protocols. We are now scheduled for designer application review at the MSBA Designer Selection Panel on November 2nd, and interviews on November 16th.
Projects Update:
Dog Park: The weather has delayed the construction of this project. With all the rain this summer and other challenges the project has been moving forward at a slower pace than planned. Overall, the project had been staying on budget using the available Stanton and CPA funding. DPW staff have had to be on site addressing questions and issues that come up. We have discovered there may be funding issues that may need to be addressed.
Performing Arts Shell on the Town Common: This project was presented to the Town Council at its meeting last Monday.
North Common Restoration/Main Street Parking Lot: Awaiting action from Congress.
Hickory Ridge: The Town announced three opportunities for the public to learn more about the Hickory Ridge land purchase on October 7th, 8th, and 9th at the site. Walking tours will be available. More details are above.
North Amherst Library: We are developing construction documents and have funding available through bidding. There has been some a slight delay and I anticipate construction documents will be completed by the end of October with bidding to take 6-8 weeks after that.
Pomeroy Village MassWorks Grant: The Town Council approved the development of plans for a roundabout at this intersection. Town staff are working on drawings and will return to the Town Council in October with plans that are 25% complete.
Solar on the Landfill: The "real" construction work is scheduled to begin shortly, along with the fence around the Southern Landfill.
Belchertown Road/East Street School:

Town issued a Request for Proposals to lease the properties located at 31 South East Street and 72-80 Belchertown Road for the development of affordable housing.
The Requests for Proposals is here: www.amherstma.gov/bids

The pre-proposal walkthrough for potential bidders will be held on October 6th.

Proposals are due on November 19th.
Upcoming Meetings and Events:
October 8th – Cuppa Joe with Paul
October 11th – Indigenous People's Day holiday
October 18th– Town Council meeting
November 2nd – Election Day
November 8th – Town Council meeting
November 11th – Veterans Day holiday
November 15th – Town Council meeting
November 22nd – Town Council meeting
November 24-25 – Thanksgiving Day holidays
December 6th – Town Council meeting
December 20th – Town Council meeting