Public Forum On The FY 23 Budget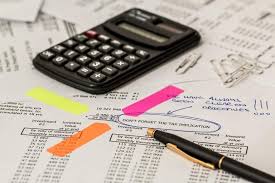 Sources: amherstma.gov and Defund 413
A public forum on the FY 23 town budget will be held on Monday, November 15, at 6 p.m.  The forum will offer information on the construction of the FY23 budget and offer the public an opportunity to provide input on priorities.  The forum will be divided into two sections.  The meeting will be held over Zoom and can be joined using the following link: https://amherstma.zoom.us/j/88933793957
Financial Indicators Presentation (6 p.m.)
The Town Manager and Finance Director will give a presentation to the Town Council about the current state of the Town's finances. This is meant to guide the budget guidelines that the Town Council gives the Town Manager. Attend (or read the slides after) to get a sense of how the Town Manager is thinking about next year's budget.  
Public Budget Forum (6:45 p.m.)
This is an opportunity for Amherst community members' to share opinions and priorities for the next year's budget. Along with the Financial Indicators Presentation, the Town Council is supposed to use this feedback to inform the budget guidelines they give to the Town Manager.

A guide for making public comment can be found here.