Vaccine Deadline For Amherst Schools Is December 1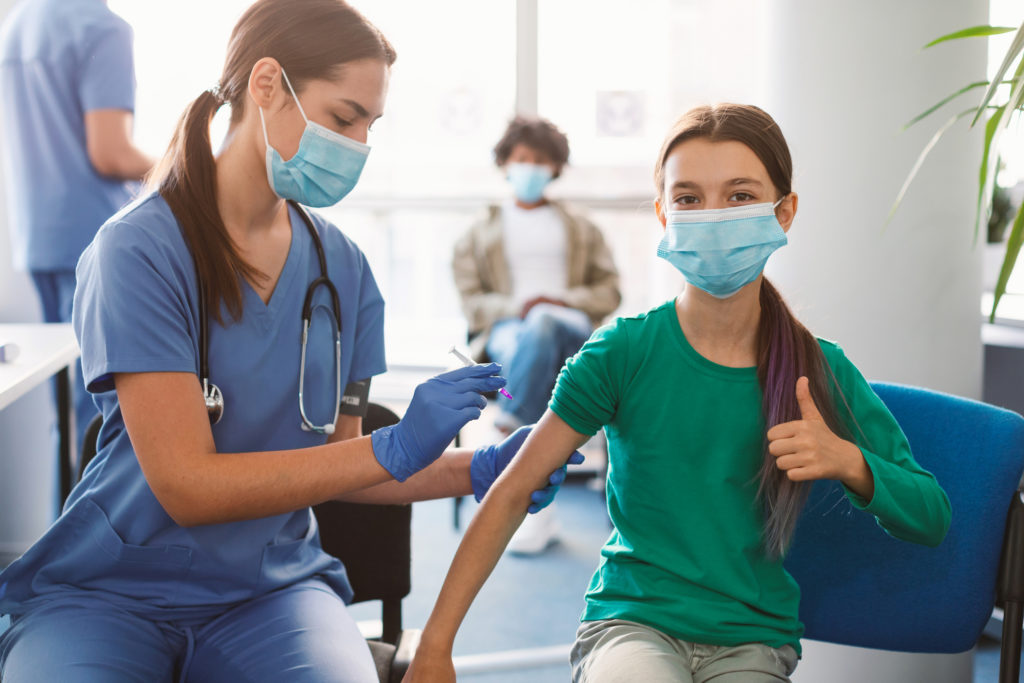 December 1 is the exclusion deadline for students to be up-to-date on their mandatory vaccines in order to attend Amherst public schools. Students missing any of their required vaccines have already received messages from their school nurse.  Documentation of required vaccinations must be received by the school nurse no later than November 30. 

The Amherst Board of Health voted unanimously (4-0) at their meeting on September 27 to add the COVID-19 vaccine to the list of required vaccines for students in the Amherst public schools.  The Amherst Regional School Committee voted unanimously (7–0) on September 28 to require that all students eligible to receive the COVID-19 vaccine must do so by December 1 to continue attending classes. Amherst is believed to be the first district in the state to adopt a COVID-19 vaccine mandate.  
The FDA approved the Pfizer-BioNTech COVID-19 vaccine for children ages 5-11 on October 29. Since then nearly 1 million children in that age group have received COVID vaccines.
The only exception for vaccine compliance is through a medical or religious exemption. A request for a medical exemption must come from a child's doctor and must indicate that the vaccine(s) is medically contraindicated. Religious exemption requests must be submitted annually, in a paper copy, and must be signed and dated by the parent/caregiver. Emails or verbal requests are not acceptable for religious exemptions.
Those seeking vaccinations should be aware of the following resources.
UMass is offering a free vaccine clinic for children ages 5-11 on November 19.

The Amherst Public Schools will.hold another vaccine clinic on Tuesday, November 23 from 3-5:30 p.m.  This clinic will be provided in partnership with the state of Massachusetts Mobile Vaccine Clinic and will be held in the gym at Amherst Regional High School.  It will be open to any Amherst Public Schools student or staff member from the age of 5 or older who needs first, second or booster doses!  You can sign up for this clinic at this link.

You can receive vaccines from your own medical provider through a nurse's appointment rather than a doctor's appointment. These are typically much easier to schedule on short notice. Local health practitioners have been notified of the ARPS vaccine deadline and are prepared to help families reach compliance.
Local pharmacies provide many vaccines at no charge in addition to the COVID-19 vaccine.

The Amherst Health Department offers a COVID-19 vaccine clinic every Thursday from 3:00-6:00 p.m. for anyone aged 12 or older.

The John P. Musante Health Center, located in the Bangs Community Center in Amherst, is a free clinic open to anyone without health insurance.

Vaccine appointments are still available in Northampton and Easthampton see https://www.northamptonma.gov/2219/Vaccine-Clinics