Board Of Health Hears Wild Claims From Anti-Vaxxers Amidst Omicron Surge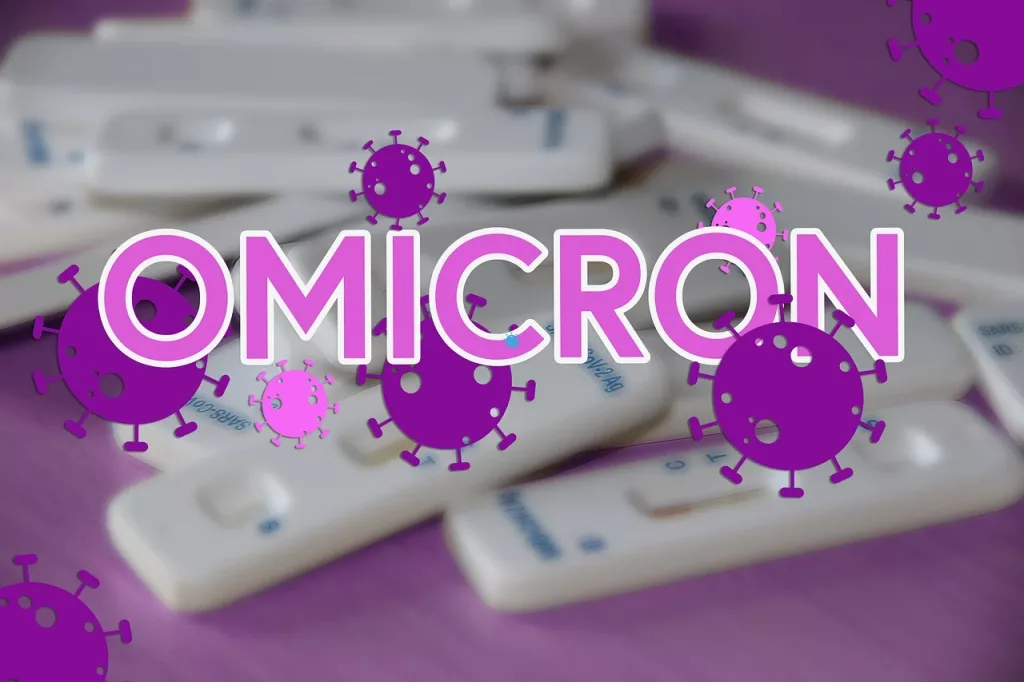 Report on The Emergency Amherst Board of Health Meeting, December 30, 2021
The meeting was conducted over Zoom and was recorded.
Attending: All Board members and Health Director Jennifer Brown
The rapid emergence of the Omicron variant of COVID-19 coinciding with family gatherings at Thanksgiving and Christmas prompted BOH Chair Nancy Gilbert to schedule this emergency meeting to discuss measures Amherst may take to limit the effect of the virus. Gilbert noted that the Omicron variant spreads easier than the original Sars-CoV 2 and the COVID-19 Delta variant, even among vaccinated individuals, and that asymptomatic individuals can transmit the disease. She reviewed the public health measures in place.
Vaccines: In Amherst 94% of eligible residents are vaccinated, and it appears that the available vaccines, especially with a booster shot, prevent severe illness, hospitalization, and death, even if they do not entirely prevent coronavirus infection.
Masks: With the new variant, cloth masks do not provide sufficient protection. People need to wear well-fitting KN95 masks or similar types with nose wires. If an individual only has a cloth mask, it should be multilayer with a nose wire. The indoor mask order is still in place in Amherst.
Testing: Gilbert said this is the weak link in the response to Omicron due to the scaling down of testing at UMass during the winter break and the lack of availability of rapid tests. The town is distributing over 7000 self-tests to vulnerable populations, but this is insufficient for all those who want or need testing. Positive results on self-tests are not included in the data reported by the Department of Public Health, so the published numbers are no doubt an underestimate. According to the town website, there are currently 159 active cases in Amherst for an incidence of 34 per 100,000 residents. This incidence is lower than the rest of Hampshire County and the State, but this still represents a steady increase despite the fact that Amherst's population right now is about 50% lower than it is the rest of the year, because college students have left town.
Gilbert said she doesn't see a need for a vaccination requirement in order to enter establishments such as stores, restaurants, bars, or gyms, although Amherst Cinema does require proof of vaccination or a negative covid test within 72 hours prior. Brown agreed, saying she was trying to purchase effective masks to distribute to front facing workers. She said that town employees are now required to wear surgical masks or N95 equivalents. She is also working on obtaining more rapid tests, since the state is making them available to towns at a reduced cost and they seem to be accurate for detecting Omicron.
In addition, the Board of Health is planning to expand vaccine clinics to both Tuesdays and Thursdays at the Bangs Center. The Health Department has been starting to provide booster shots to the homebound in area towns, and the Amherst schools are arranging for a vaccine van to come to the schools. Walk-ins will be allowed at all sites.
Board member Maureen Millea asked where most of the new cases were originating. Brown replied that contact tracing has still shown most transmission is at family gatherings and travel, not from public places. Board member Lauren Mills asked about the new CDC guidelines that asymptomatic people need only isolate for five days, instead of the previously required 10 days. Brown emphasized that those with symptoms still need to isolate for 10 days, and she recommended that they use a rapid antigen test to make sure they are no longer contagious before ending their isolation.
With the above measures, Gilbert recommended not to require proof of vaccine to enter certain businesses at this time. Board member Steve George agreed, saying such a requirement would be the equivalent of an unfunded mandate for businesses that would be required to enforce it. Gilbert said she was in San Francisco where there was a vaccine mandate for restaurants, and it was just part of entering an establishment, but she didn't feel such measures were necessary in Amherst.
Mills said that vaccinated individuals can still transmit the coronavirus, so a vaccine mandate would not provide as much protection as wearing a mask and avoiding crowded places. Millea thought that vaccine mandates in other places have led to more people getting vaccines in order to do things they want, but those places still have high rates of disease. Board memberTim Randhir also felt that a vaccine mandate was not advisable and would hurt area businesses.
Both George and Gilbert noted a steady increase in hospitalizations in the state, though not as marked as in previous surges. They were especially concerned with increase in hospitalizations among children, especially those too young to be vaccinated. They will continue to monitor the situation. The board agreed that Brown could act quickly in limiting the size of gatherings or taking other such actions if there is a surge in cases locally. Calling a public meeting of the board would take a minimum of five days because of open meeting law requirements.
Out-of-towners Express Hostility To Vaccines, Masks, And Mandates
Most of those expressing themselves in the public comment period were not Amherst residents, but came to voice views clearly not supported by the medical establishment and national guidelines. Some, such as Sasha, the general manager at Bistro 63, and Sam from Mission Cantina, expressed gratitude that the BOH did not decide to institute a vaccine mandate because of the extra work it would place on their staff.
Others expressed views considerably less mainstream. Rorie Woods of Hadley said a mandate would violate state law, since it would cause discrimination against a particular group—unvaccinated people. Betsy of Montague stated that she is the mother of a vaccine injured child and that she has trouble wearing a mask due to health reasons, so a vaccine mandate would further interfere with her ability to participate in society. She maintained that vaccine status should be a private matter. Dianna Ploss of Swampscott and independent candidate for governor and fervent Donald Trump supporter, asked if there was a law that permitted the BOH to require masks.
Tiffany from Southampton voiced opposition to mandating proof of vaccination. She said vaccines provide false sense of security because vaccinated people can spread disease as easily as unvaccinated people. She added that vaccination may offer individual protection, but won't stop transmission.
Dr. Jennifer Avery of Shutesbury, who has a PhD in English and owns Meta/Physical Studio, falsely asserted that vaccines do not mitigate death. She implored the BOH to not infringe on individual rights over one's body. J. Moses of Easthampton falsely asserted that the "vaccine is the disease" and that 2 million Americans have died from the mRNA vaccines. He insisted that the vaccines contain a deadly secret ingredient and are a conspiracy against humanity.
Steven from Hadley said vaccine mandates are not supported by science, and that they discriminate against those that are not vaccinated. He falsely maintained that AIDs and TB are more transmissible than COVID.
Regina Roy said she would boycott Amherst businesses if there was a vaccine mandate. Beth Jasinski from West Hatfield said she and her son have medical exemptions to vaccines due to "sensitivities to pharmaceuticals". She said she did not think she should have to share this information in order to enter a restaurant, though she did share it at this public meeting.
In a more logical vein, Barbara Pearson thought that having a public site for rapid testing would allow those testing positive to be included in the public health data. Susan Lowery said she has noted the lack of social distancing in public places and wondered if there should again be a modification of capacities at gyms and restaurants. Christina Scharbaai said she thought that appealing to people's goodwill to be respectful of those affected by COVID would be more effective than a vaccine mandate.
The BOH did not respond to the public comments. The meeting was adjourned at 6:47 p.m. after beginning at 5 p.m. The next meeting is scheduled for January 13.