"Major Equity Issue" May Not Be Resolved In New School Building Project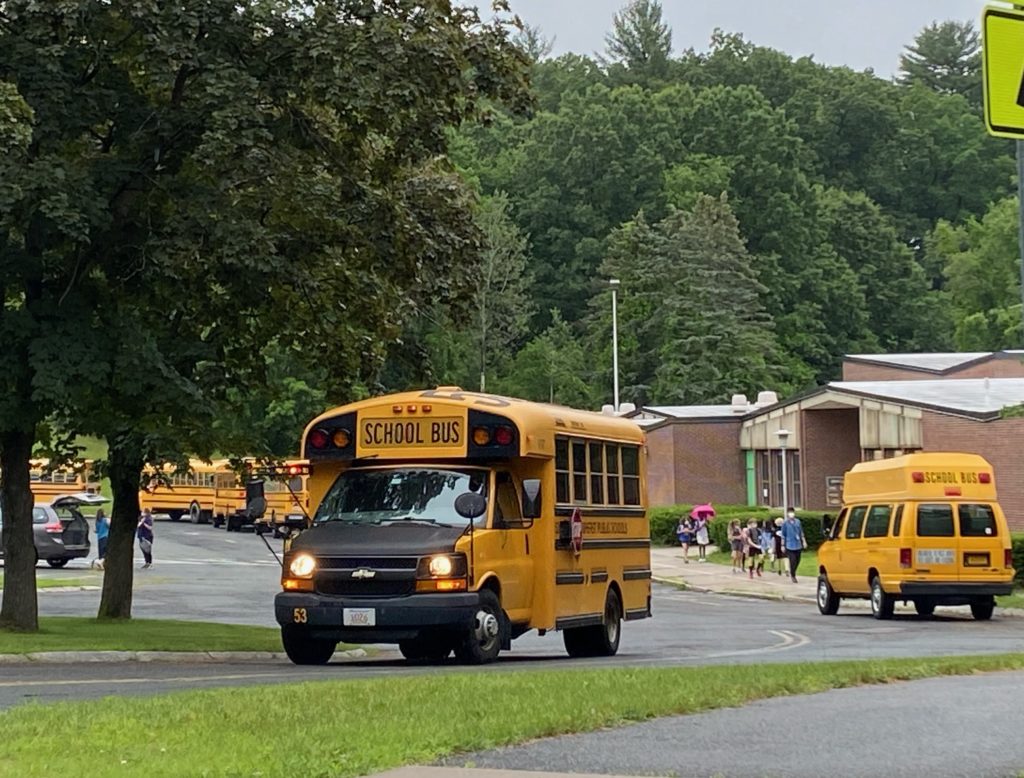 Contrary to previous visions for how elementary school specialized programs would be configured with a new, combined, school building, Superintendent Michael Morris is now proposing a centralized plan that would continue to rely on bussing vulnerable students.
At a visioning session on January 13 on the educational program for the school building project, Morris said that, in a scenario whereby Fort River and Wildwood are consolidated into a 575-student school, the plan is to centralize the district's three programs for students with intensive special needs at the consolidated school. This would mean that such students who reside in the catchment area for Crocker Farm would have to be bussed to the new school rather than attend the same school as their siblings and neighbors.
The district currently offers the Intensive Learning Center for students with multiple and complex disabilities in three classrooms at Wildwood, the Building Blocks program for students with social and emotional needs in two classrooms at Fort River, and the Academic Inclusive Mainstream Support (AIMS) program for students on the autism spectrum in one classroom, also at Fort River. Students in these programs are bussed to the respective school even if it is different to their districted school, thus sometimes dividing siblings between schools.
In the previous iteration of the school building project, the elimination of bussing for special education students was lauded as a key benefit. In information about the project provided to Town Meeting in May 2016, a question on the implications for students in specialized education programs was answered as follows: "The current model of moving some of our most vulnerable students outside their districted school, a major equity issue, would end." Similarly, in a September 2016 forum about the project, Morris said, "there are 18 students in our most intensive special needs programs who do not attend school with their neighbors, and oftentimes have to change schools mid-year as services dictate. This is an opportunity to resolve some of these challenges." In the previous plan, all three programs were to be offered at the new school building and at Crocker Farm.
This week, however, Morris proposed centralizing all three programs in the new school. Morris said that he had discussed this plan with staff in the specialized programs and they advised that the programs should remain centralized rather than be split between two schools. It is unclear if families of students in the programs have been contacted about the plan. (In June 2021, the School Committee discussed revising the sibling enrollment policy to let families choose whether to have children without special needs attend the same school as siblings in one of the specialized programs. A revised policy was to be presented in fall 2021 for implementation in fall 2022, but has not yet been brought forward.)
A second visioning session on the educational program for the new school will be held at 6:00 PM on Wednesday January 26 via Zoom. The recording from the first session is expected to be made available on the building project website shortly, and the public is invited to provide input on current and future educational goals and priorities, as well as "blue sky ideas" that they would like to see in a new school facility.

An article on the educational programming dimension of the new school project was published previously in the Indy.