Board Of Health Votes To Join Mosquito Control District.   Splits On Decision To Opt Out of Aerial Spraying Program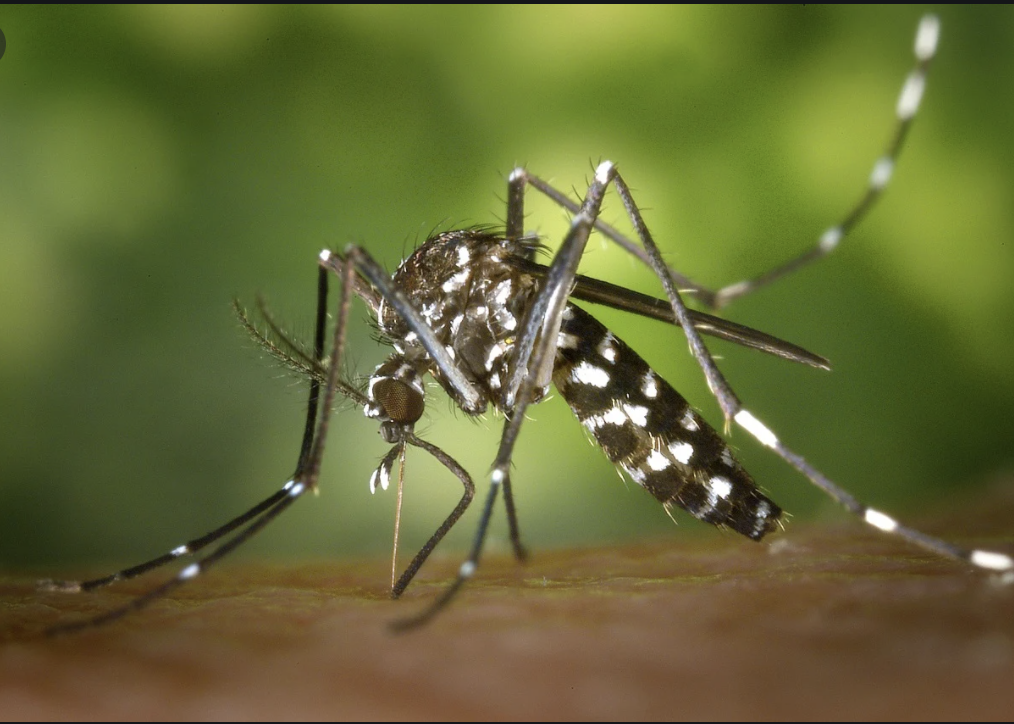 Report On The Meeting Of The Amherst Board of Health, May 5, 2022

Present
Nancy Gilbert (Chair), Maureen Millea, Lauren Mills, Timothy Randhir.  Absent: Steve George
Staff: Jennifer Brown (Health Director), Christine Brestrup (Planning Director)
Highlights
Votes to join Pioneer Valley Mosquito Control District. Spilt vote on opting out of the state's aerial mosquito spraying program.
Receives Phase I report on Community Health Assessment.
Accepts plan to address dangerous condition at Green Meadow swimming pool.
Covid report indicates a slight rise in local cases in the past month
Supports proposed bylaw to prevent false advertising by Crisis Pregnancy Centers
BOH Votes To Join Pioneer Valley Mosquito Control District
Health Director Jen Brown recommended that Amherst join the Pioneer Valley Mosquito Control District (PVMCD) this year at a cost of about $5,000. The BOH has the funds to cover this cost. The PVMCD provides integrated pest management, mosquito source reduction, larvicide, surveillance and mapping of mosquito-borne diseases, and outreach and education. It does not provide spraying for mosquito control.
Brown will attend the May 16 Town Council meeting, along with an expert in mosquito control, to discuss whether the town should opt out of the state's aerial spraying program. BOH member Maureen Millea noted that Amherst is rated high risk for Eastern Equine Encephalitis (EEE), a potentially fatal disease, although no cases have been detected in the area in recent years. The state uses Anvil 10+10 insecticide, which supposedly degrades in less than a day with exposure to sunlight, but Millea said there are still uncertainties about how effective spraying is at reducing the mosquito population and about its potentially harmful effects on other insect populations. Brown said that spraying would not be done near organic farms. Surveillance for EEE and the less dangerous West Nile virus begins in June.
Board members had questions about whether Amherst can opt into the aerial spraying program later if it is deemed to be at a critical risk for EEE, or if an opt-out vote now means the town would have to cover the costs of spraying if it is needed. Brown hoped to obtain the answer to these concerns prior to the May 16 council meeting.
The BOH voted unanimously to join the PVMCD, but split 2-2 regarding opting out of the aerial spraying program. Millea and Gilbert voted to opt out, and Tim Randhir and Lauren Mills voted to stay in the state spraying program. The final decision on opting out will be made by the Town Council.

Preliminary Results Of Community Health Assessment
Two UMass Public Health students, Emily Conners and Bailey Glenn, reported on their initial findings about community health, compiling available data from the 2020 federal census and Places Data for Local Health. This constitutes Phase I of the Community Health Assessment. Their entire report can be viewed here.
Census tract data shows that all of the town's census tracts are dominated by college-age residents. The tracts that include UMass, Amherst College, and Hampshire College have a lower percentage of White people and a higher proportion of residents with low incomes. Asians are the second most common racial group after Whites, except at Hampshire College, where Blacks outnumber Asians. The percentage of Whites in each census tract ranges from 52 to 76%.
Local health data track the presence of common health conditions, such as hypertension, diabetes, asthma, depression; and also look at at-risk behaviors such as smoking and binge drinking. Smoking and depression are more common in UMass census tracts, and binge drinking is more common in central Amherst. Lack of health insurance ranged from 7.3 to 11.8%, with the highest percentage at UMass and the lowest at Hampshire College.
Mortality figures were obtained from the Institute for Health Metrics and Evaluation, but the relevance is limited because it is county-wide, not specific to Amherst, and is based on 2014 data. Information from Hampshire County is compared to statewide and national statistics. The mortality rate in Hampshire County is slightly lower than in Massachusetts as a whole and markedly lower than the national rate per 100,000 population.
Phase II of the Community Health Assessment will involve collecting data on determinants of health such as housing, transportation, recreation, education, places of worship, library services, law enforcement, etc. This phase will also look at government and policy making, and its relation to public health. Phase III will involve collecting more data from the community through surveys, focus groups, and interviews with key informants. Although Glenn is graduating, Conners plans to continue to work on the project with Board of Health (BOH) chair Nancy Gilbert acting as her mentor.
Eversource Pole Project Creates Dangerous Condition At Green Meadow Swimming Pool
During its replacement of electrical poles and high-tension wires, Eversource cut down the thick screening vegetation which prevented access to the Green Meadow swimming pool, a neighborhood pool for residents of Coach and Carriage Lanes. Residents Sharon Callahan-King and Alberto Mendoza brought the unsafe conditions to the attention of Health Inspector Susan Malone.
Malone said that pools built before 1975 were required to be surrounded by a four-foot fence, but newer pools need a six-foot fence. In the case of the Green Meadow pool, the wood planks laid by Eversource reduced the height of the fence to about three feet, making it easy to scale. In addition, Eversource cut down tall, thick vegetation outside the fence that provided additional safety. She added that, if someone entered the pool area and fell on the tarp covering the pool they could be entrapped in the tarp. She labeled the situation as an emergency and wanted a plan to fix it by May 6, with the work to be completed by May 9.
Eversource has committed to replacing the fence with a six-foot chain link fence or five-foot stockade fence before the pool opens for the summer, but Malone said the situation needs to be remedied now, even if only a temporary fence is erected. Callahan-King said that the deadline of May 9 is not realistic. She will relay the town's safety concerns and deadline to Eversource in order to have a plan for a temporary barrier by May 11 with the work to be completed by May 14. Malone and the BOH agreed with this plan.
Covid Cases Increase Slightly Over the Past Month
Brown reported that the number of Covid-19 cases in Amherst is increasing slightly, even with the underreporting due to most cases being detected by home rapid antigen testing. There were 27 new cases in the 24 hours prior to the meeting, bringing the total number of active cases in town to 260. This is the most since the beginning of March. Seventy-three percent of these cases are in individuals aged 18–26. 
However, she said that the CDC is now more concerned with the number of hospitalizations and deaths, and with hospital bed availability, than the number of cases per se. Those figures have remained stable. Most of the new cases are linked to dorm parties and social events. Community cases mostly result from social gatherings and household contacts. Although the schools have experienced an increase in Covid cases, there does not seem to be much spread in classrooms. Most are acquired from families, social events, and afterschool activities.
Brown says vaccination remains the best protection against severe illness. She reminds the public to stay home if they are sick and to avoid risky situations with poor ventilation and crowded conditions. People should leave a situation if they are not comfortable with the risk.
Wastewater in Amherst is now being tested for Covid three times a week as part of a statewide program that will continue at least until June 30. Results of the initial testing will be posted on the town website. Results of wastewater testing in the past have mirrored cases, so with the decline in testing, it will be important to look at the trend of Covid in the wastewater.
Board Offers Support For Bylaw Prohibiting False Advertising For Crisis Pregnancy Centers
Town Councilor Ana Devlin Gauthier (District 5) presented her proposed bylaw to prevent false advertising for Crisis Pregnancy Centers. These centers purport to present options to pregnant women, but actually try to convince them to maintain their pregnancies, and they provide false information regarding abortion. They are not covered by the state's false advertising laws because they do not offer a product.
Although there are no such centers in Amherst now, there have been in the past, and they exist in Easthampton, Holyoke, and Springfield. The bylaw covers digital and mail advertising, and mobile units. Violations would be complaint based and punished by a $300 fine.
The Town Council had referred the bylaw to its Governance, Organization and Legislation committee to be brought back to the full council at a later date, and the BOH voted unanimously to send a letter of support for the proposed bylaw to the council.
The meeting was adjourned at 7:50 p.m. The BOH will next meet on June 9. Gilbert noted that Steve George's term on the board expires on June 30, so a new member will be needed. She added that, due to her involvement with the ongoing Community Health Assessment study, she will no longer be able to continue as chair but will remain on the board..
.