Letter: Amherst Needs More Collaboration Between Residents And BID/Chamber Of Commerce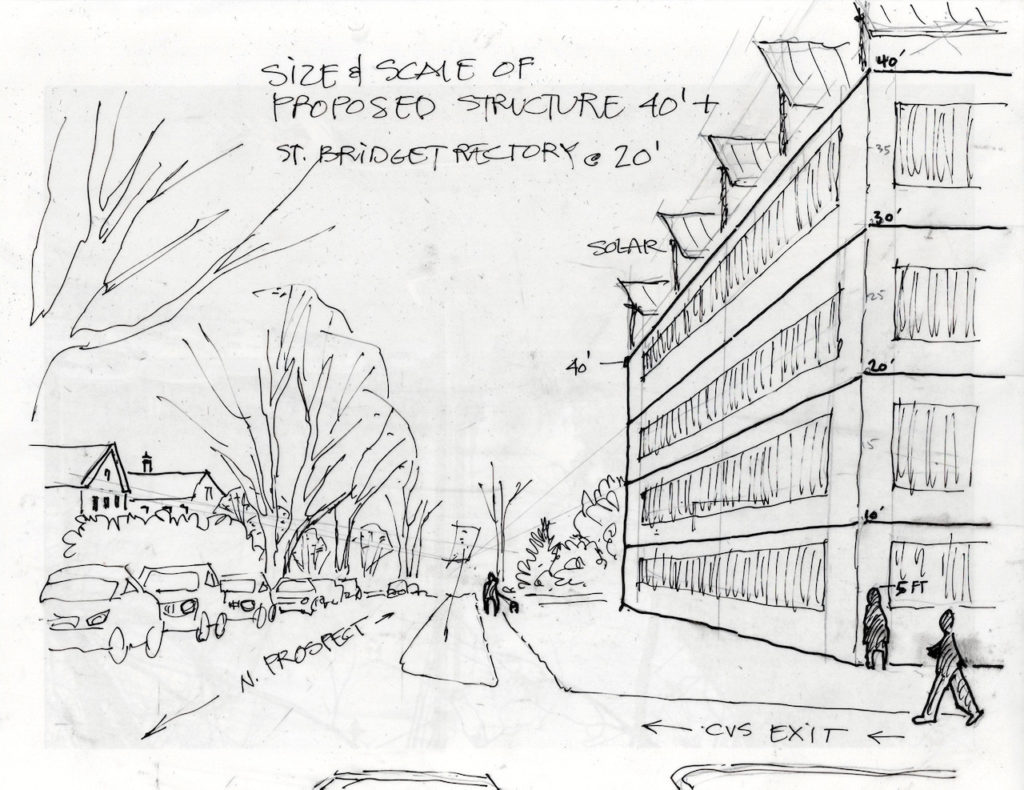 I am still highly motivated to fight against the proposed North Prospect Street garage even though the BID/Chamber of Commerce are putting the cart before the horse and apparently remain committed to the idea of constructing a garage there. The Town Council suggested, maybe just to appease the residents of the North Prospect neighborhood, that it would look into other location options for the garage, especially in non-residential areas, but will they acquiesce to deep pocketed business owners? This past weekend (April 30/May 1, 2022), the Drake, the supposed savior of the downtown area, had a sold out venue and yet the municipal lot behind CVS, as well as parking on North Prospect Street remained far from full, leaving an abundance of available unused parking spaces. This demonstrates the lack of need for the proposed parking garage at the North Prospect Street site or perhaps anywhere downtown.
The BID/Chamber of Commerce is tooting their own horn celebrating the arrival of many new businesses that will soon be coming into the Town of Amherst. That sounds great, but I believe the reality is that these new businesses are just more low ($) price restaurants or enterprises competing with the multitude of other low price restaurants and enterprises already familiar in Amherst. Yes, there are some quality ($$) or ($$$) restaurants and retailers presently, and I don't mean for this to sound snobbish, but without the students during the summer, how are these typical college town businesses going to survive the extra competition? Although my wife and I personally enjoy and frequent many of these establishments, none of these inexpensive restaurants and retailers shouts "Amherst is a destination town" as touted by the BID/Chamber of Commerce.
Perhaps the Town Council could guide the BID/Chamber of Commerce to consider the needs of Amherst residents. Residents might be inspired to use and value the downtown if it had vendors providing goods and services that were actually needed by residents, for example, a produce dealer, butcher, fishmonger, bakery, cheese store etc.  A downtown offering such diverse goods and services would make the downtown attractive and vibrant and the likely the center of the community. Together, the residents and BID/Chamber of Commerce could make Amherst the type of town that is attractive for residents and visitors as well as fruitful for business owners. Of course, this calls for communication and collaboration among all parties, instead of the Town Council and BID/Chamber of Commerce dictating the terms.

Jay Silverstein

Jay Silverstein is a resident of Amherst.